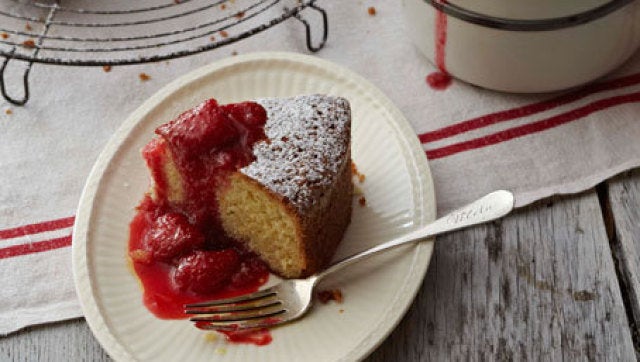 When it comes to cakes, we normally turn to butter to provide that awesome rich flavor -- and lots of it. But olive oil makes some great desserts too, and that can be best tasted in a simple olive oil cake recipe. Olive oil makes a great rustic cake, with a soft crumb and a great golden crust. And it's perfect for pairing with fresh spring fruit that will soon be readily available.
This olive oil cake recipe is paired with a perfect spring-time strawberry and rhubarb compote. If you want to make it even a little more special, we recommend serving it with freshly-made whipped cream.
Get more olive oil dessert recipes.