 According to Specialty Food Magazine, Jeff Bayley, a United Kingdom representative for the Hojiblanca Group, believes that the shortage will drive up the price of oil in the marketplace. The Hojiblanca Group is a cooperative group of more than 50,000 farmers in the olive oil-producing region of Andalusia.
"With the harvest drawing to a close latest returns are showing that the Spanish olive crop is a fraction of previous years," he said. "The current prices of olive oil are phenomenally low and would be unsustainable even if supplies were abundant. With a shortage on the way the current situation can't last."
The 2012 drought and an unexpected frost during olive flowering season in spring of that year devastated Spanish olive trees, which produced less fruit as a result. The olives that did grow were less juicy and smaller in size, so they produced less oil.
In September 2012, The Guardian reported that wholesale prices of extra virgin olive oil had already jumped by 62 percent since the drought began three months prior. This was even before the scheduled October olive harvest. At that time, global olive oil supplier Filippo Berio cautioned that the company would be forced to raise prices for consumers.
"This isn't a 5 percent blip, we can't tighten our belts and absorb it," said Filippo Berio's managing director, Walter Zanre.
The rising costs and decreased availability of quality olive oil may inflame the already troubling issue of olive oil fraud. Olive oil is a commonly adulterated product, often cut with deodorants and other non-olive oils and passed off as the real deal.
Related
Before You Go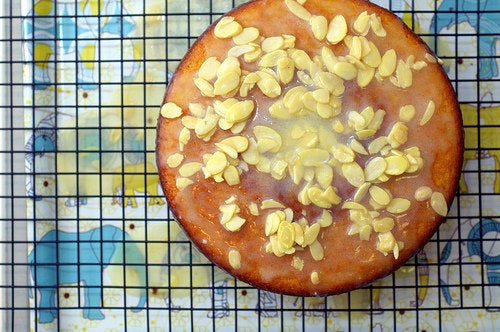 Olive Oil Desserts
Popular in the Community