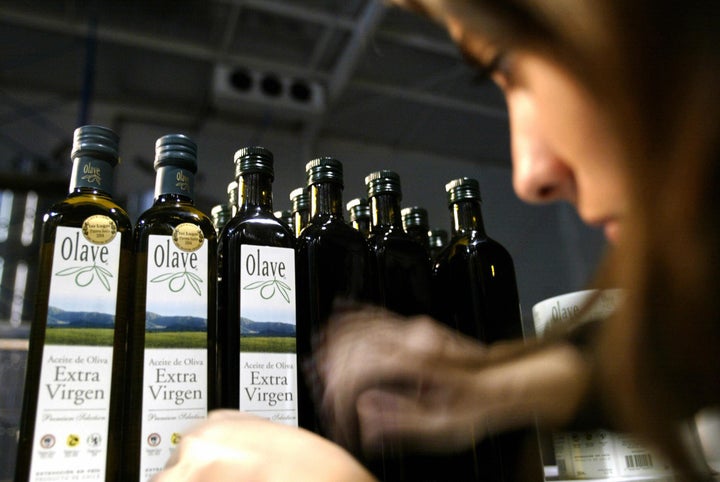 If you love cooking your vegetables with olive oil or adding a splash of EVOO to your salad, you could be lowering your stroke risk, according to a new study published in the journal Neurology.
French researchers looked at the medical information of 7,625 people ages 65 and up. Those who reported using olive oil in all aspects of their diet -- from cooking foods, to using it as a dressing -- for more than five years, were found to have a 41 percent lower risk of stroke than people who never included olive oil in their foods.
However, it should be noted that the overall risk of stroke was still low -- 1.5 percent of people who regularly used olive oil suffered a stroke over the five-year study period, while 2.6 percent of people who didn't use olive oil suffered a stroke during the time period, the study said.
"Our research suggests that a new set of dietary recommendations should be issued to prevent stroke in people 65 and older," study researcher Cecilia Samieri, Ph.D., with the University of Bordeaux and the National Institute of Health and Medical Research, said in a statement. "Stroke is so common in older people and olive oil would be an inexpensive and easy way to help prevent it."
Olive oil, which is high in healthy monounsaturated fats, is already known to protect against heart disease risk factors like diabetes, high cholesterol, obesity and high blood pressure. However, outside researchers said in an editorial that it wasn't clear why olive oil seemed to have this effect on lowering stroke risk, and that olive oil could even lower stroke risk indirectly by getting people to eat more healthy foods because it makes them taste better.
Related