Olives! They are great for spicing up a martini or adding an extra kick to pizza. But using them as a dessert topping? Probably not something you ever considered.
We've partnered with Olives from Spain to show you how delicious olives can be in the most surprising of dishes. You'll want to start cooking these dishes ASAP, so we've included all of the recipes for your convenience.
Here is our ode to olives.
You can whip them up into a tapenade.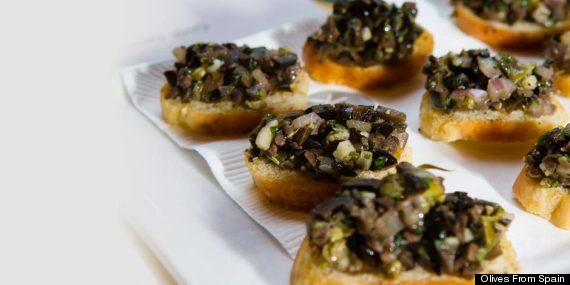 Olive Tapenade
What's not to love about an olive spread? This is a sure way to spice up any cracker or slice of bread.
A quick marinade makes them instantly fancier.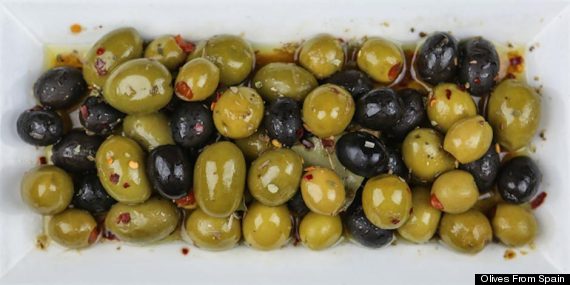 Marinated Olives
This dish works perfectly as a side, or even a stand-alone appetizer. And the best part? You can prepare it in minutes.
You can make a crust out of them.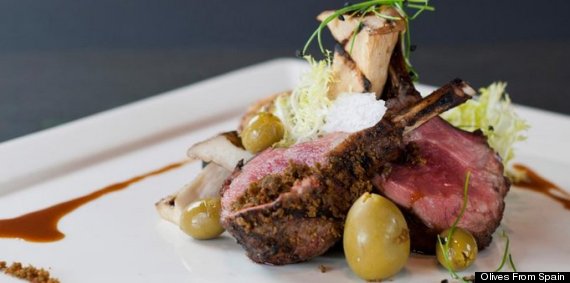 Merino Lamb and Spanish Olives
Olive-crusted lamb over a rich olive tart. Need we say more?
They go great with salmon.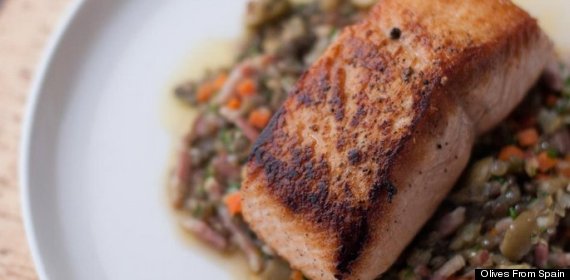 Salmon With Olives
Olives are a perfect pairing for protein. This dish adds in lentils for an extra boost of healthy.
You can use them as a stuffing...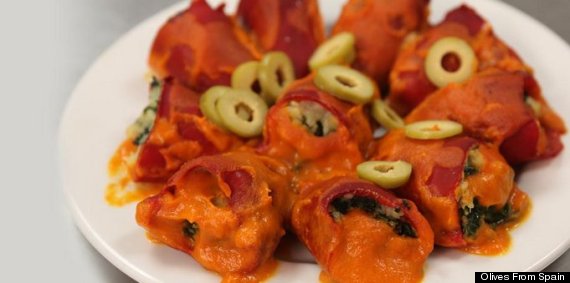 Stuffed Olive And Salt Cod Piquillo Peppers
Yes, you read that correctly. You can stuff peppers with olives and cod.
...And also stuff them.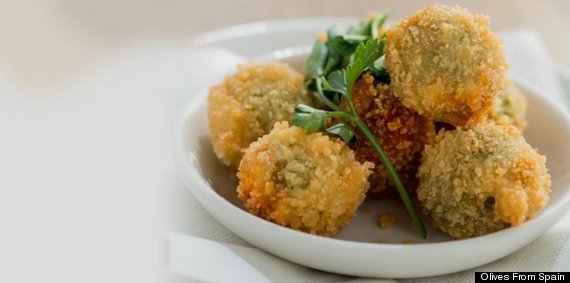 Chorizo-Stuffed Gordal Olives
Hold on to your seat. This dish combines the heartiness of chorizo with the savory tang of olives.
They can be fried.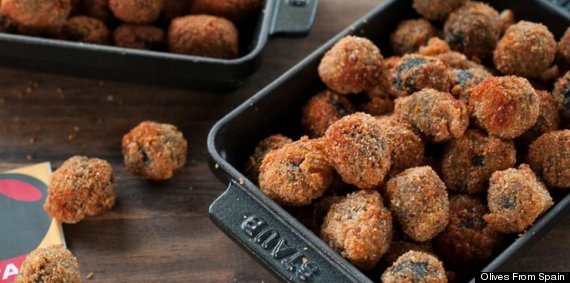 Fried Olives
Think fried pickles, but better!
They take potato salads to a whole new level.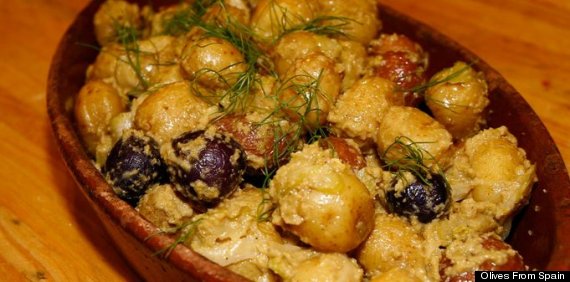 Patatas Aliñadas
Olives are the perfect way to spice up a potato salad. We promise you've never had anything like this before.
You can turn them into a vinaigrette.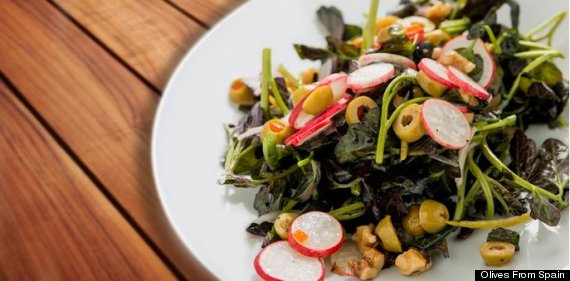 Stuffed Olive Vinaigrette
Now olives can be both an ingredient and dressing for your salad.
They can tone down a sweet dessert.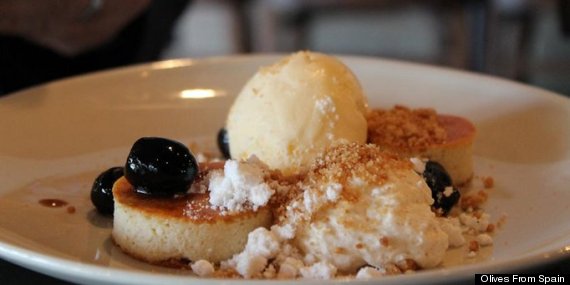 Rapicavoli's Cheesecake With Candied Olives
Surprise! You can candy olives. This is a sure way to impress any dinner guest.
And, last, but certainly not least, they can add a surprisingly delicious savory element to desserts.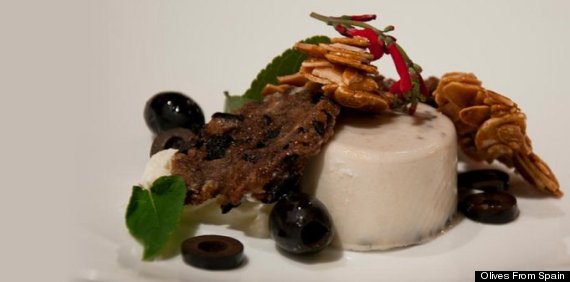 Spanish Olive Eggless Custard
See? You can really do anything with olives.