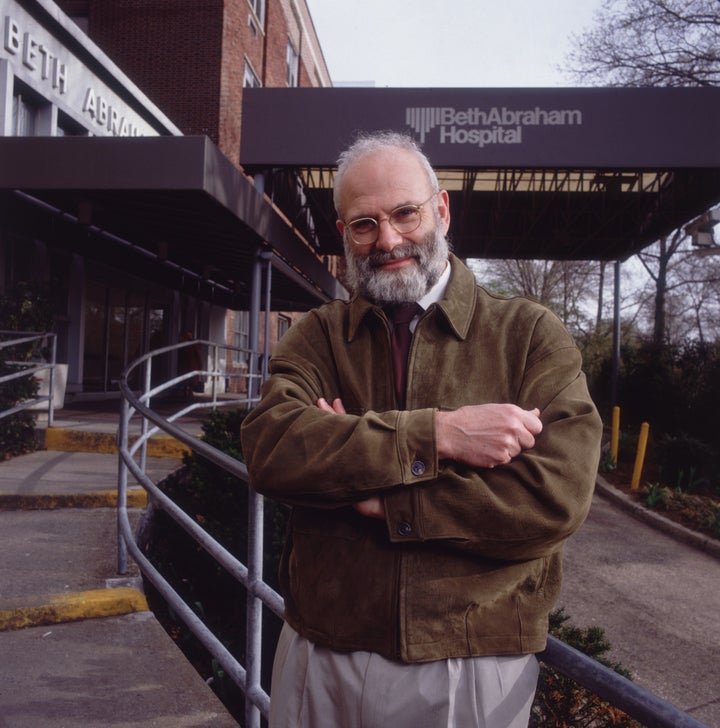 Famed British neurologist and author Oliver Sacks died on Sunday at the age of 82, his assistant told The New York Times.
The cause of death was cancer.
"It is up to me now to choose how to live out the months that remain to me," he wrote. "I cannot pretend I am without fear. But my predominant feeling is one of gratitude. I have loved and been loved; I have been given much and I have given something in return; I have read and traveled and thought and written. I have had an intercourse with the world, the special intercourse of writers and readers."
Sacks was a bestselling author who wrote a number of books, including Musicophilia, Awakenings and The Man Who Mistook His Wife for a Hat.
Born in London in 1933, Sacks grew up surrounded by a family of doctors. His mother was a surgeon and his father was a general practitioner.
"Awakenings came from the most intense medical and human involvement I have even know, as I encountered, lived with, these patients in a Bronx hospital, some of whom had been transfixed, motionless, in a sort of trance, for decades," he said.
The book inspired a movie of the same name starring Robert De Niro and Robin Williams, which was nominated for three Oscars.
His last book, a memoir, was published in April. On The Move details Sack's childhood, his move to the United States, his sexuality, his professional achievements and his challenges.
"In this book he studies himself as he has studied others: compassionately, unblinkingly, intelligently, acceptingly and honestly," wrote Colin McGinn at The Wall Street Journal. "There will not be another like him."
Notable People We've Lost In 2015
Support HuffPost
The Stakes Have Never Been Higher
Related
Popular in the Community