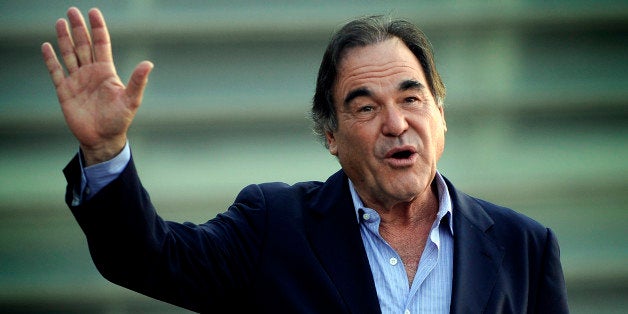 Oliver Stone has a penchant for political biopics, and now the controversial director is flirting with a project that centers on Martin Luther King Jr., this according to TheWrap.
Not to be confused with the other MLK biopics floating around -- Ava DuVernay's "Selma" and Paul Greengrass' "Memphis" -- Stone's effort is still tentative. The director is in talks to spearhead the movie based on a script originally composed by Ronald Hardwood ("The Pianist," "The Diving Bell and the Butterfly") and rewritten by Kario Salem ("The Score").
If Stone signs on to the movie, he wants Jamie Foxx to take the lead as King. No offers have been made to either Stone or Foxx, but both have expressed interested during meetings about the project, according to The Hollywood Reporter. Steven Spielberg is among the producers, and King's family is reportedly involved with the production.
Stone has made a reputation for his outspoken politics. Despite strong praise and multiple Oscar nominations, 1991's "JFK" and 1995's "Nixon" both garnered scrutiny for questionable historical depictions of their respective subjects. A New York Times article that ran in conjunction with the release of "JFK," for example, was headlined "Hollywood Wonders If Warner Brothers Let 'JFK' Go Too Far." The Los Angeles Times accused Stone of "suppress[ing]" the veracity of President Kennedy's history.
Still, his movies tend to attract major traction thanks to their all-star casts and Stone's prowess behind the camera. If Foxx signs on, that could open the door to an impressive supporting cast, much like those of the aforementioned films. A more recent Stone biopic, 2008's "W.," boasted a lineup that included Josh Brolin, Elizabeth Banks, James Cromwell, Ellen Burstyn, Richard Dreyfuss, Thandie Newton, Jeffrey Wright and Noah Wyle.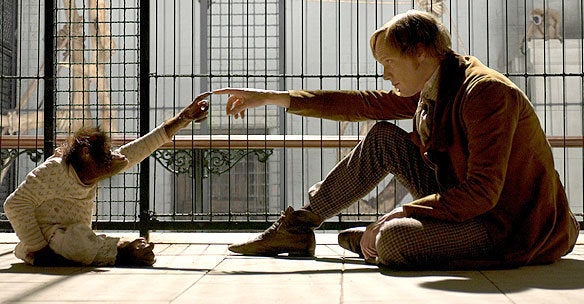 Biopics You Probably Forgot About
Popular in the Community