(Reuters) - A new world record has been set for carrying mugs of beer in southeastern Germany.
In Bavaria, which is also home to Oktoberfest, the world's biggest beer festival, Oliver Struempfel cradled 31 beer-filled tankards stacked up in two tiers, walked 40 meters and then set them down.
But two tipped over at the last minute, so that the record is 29 jugs, or more than 69 kg (152 lb) of beer and glass.
"I first did 27, because I wanted to be sure and then at the end I said, 'Let's add another one and get over 30'," Struempfel said. "Unfortunately it didn't quite work, but having managed to put 29 down ... I think it's amazing."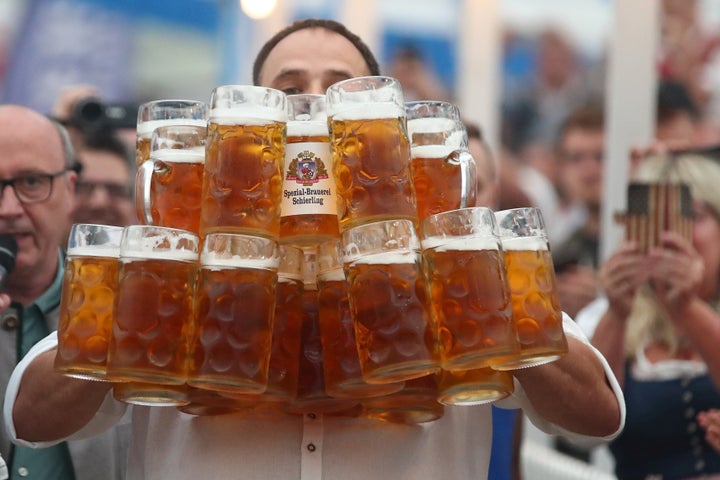 To prepare for Sunday's attempt, Struempfel said, he has trained at the gym three to four times a week since February.
"When I think about it, it's 200 hours for about 40 seconds of walking," he said after the feat.
He had set the previous world record of 25 jugs in 2014, Munich daily Merkur said.
Related
Before You Go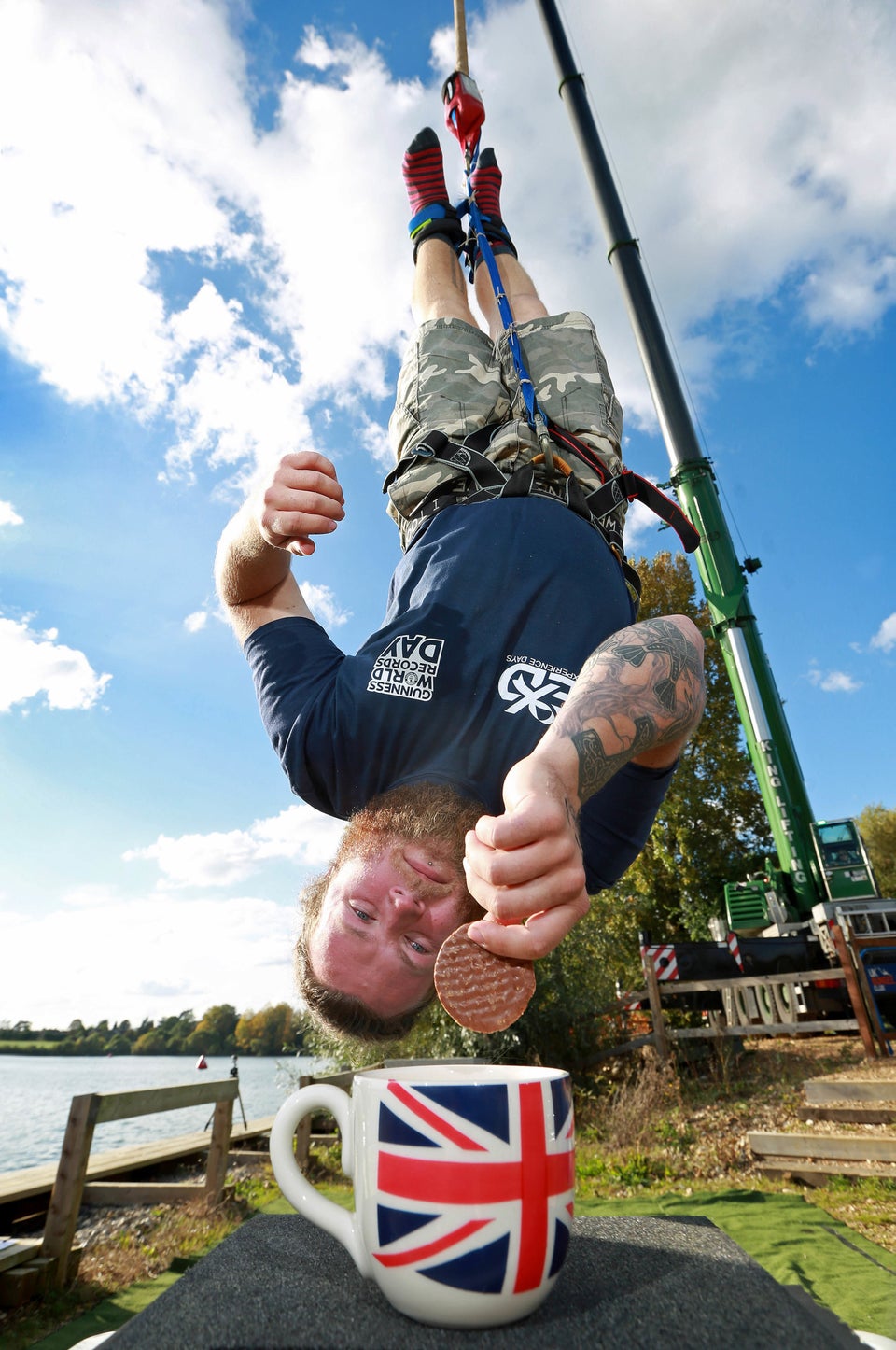 Guinness World Records Day 2016
Popular in the Community