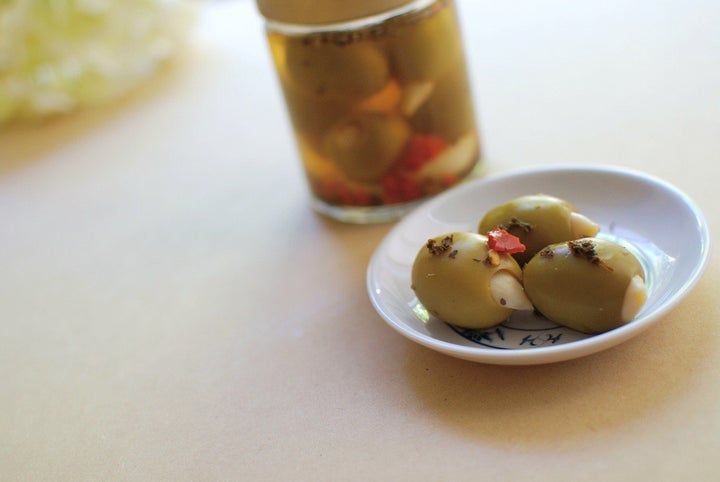 It's been ages since I've come across a gripping and realistic novel that displays elements of what residents in the Middle East live and breathe on a daily basis.
So I was pleasantly surprised when I read through Olives, A Violent Romance, by Alexander McNabb, described in a promotional piece as "an emotional roller-coaster ride through politics, love and betrayal."
The flyer said Olives drives through the heart of conflict and the struggle for survival amidst violence and deceit.
That violence is an easy cliché for stories about, from, and in the Middle East should come as no surprise, but that the love story should be focused on a critical issue like water is a twist that shouldn't be taken lightly.
The source of this conflict is the scarcity of water resources in Palestine and Jordan and several of the Arab players' attempts to wrest their rights to them from Israel, making it all the more forceful.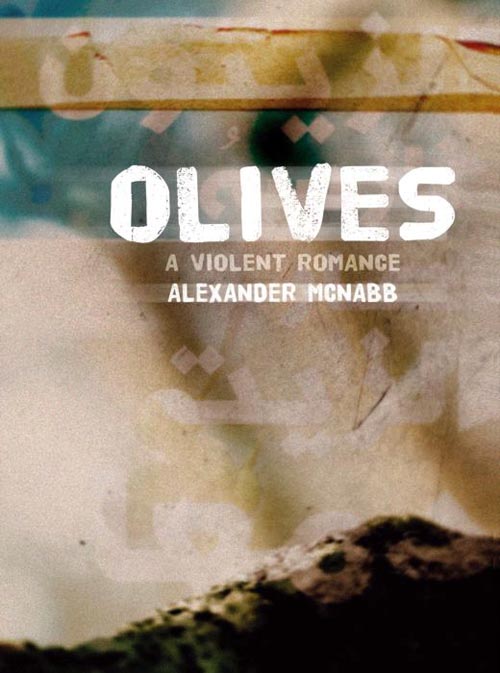 Olives Cover (Courtesy of author)
"If the Olive trees knew the hands that planted them, their oil would become tears," wrote the late Palestinian poet Mahmoud Darwish.
Having that quote in the book's introduction is only fitting.
British expatriate Paul Stokes, the novel's hero, gets entangled in a web of politics, espionage, and a complex love affair in Jordan where he is sent by his PR firm to help produce publications for the ministry in charge of water resources.
"The magazine was intended to highlight Jordan's resource issues and look at the initiatives the Ministry of Natural Resources was putting together to try to make the most of what little the country had to offer. Although I'd done a lot of online research, I had conversations with as many people as possible to try to understand the Ministry's work and give myself a grounding in the issues. I wanted to create a magazine that truly reflected the Ministry's work with quality and insight. Robin (Stokes' boss in the UK), of course, was only concerned with revenue, his reading never going further than spreadsheets and expensive restaurant menus."
Stokes' first blunder, after landing a bit sloshed from a London flight, was tangling with a policeman who had pulled his taxi driver from the airport over for some violation. Trying to help the distressed driver landed Stokes squarely in jail from day one, before being released thanks to an influential Palestinian-Jordanian called Ibrahim Dajani. But Stokes' passport remained in police custody and charges were brought against him, although he hadn't actually assaulted the officer. Another charge of drug possession was also thrown at him and added to his travails.
The plot thickens as Stokes slowly discovers the Dajanis are involved in financing activities against Israel and that Ibrahim's late brother and one of his nephews were killed by the Israelis on charges of supporting and being part of terrorism against the Jewish state. Stokes eventually becomes emotionally involved with Aisha Dajani, Ibrahim's niece, who works at the ministry and helps him settle in.
"Look I am really sorry about yesterday, Aisha. I know I've caused you a huge amount of trouble. I honestly don't know what to say,"
"Just drop it, okay, Paul? Just don't mention it to anyone. Ibrahim will take care of it. He has influence. We say wasta. Okay?
I'd come across the word before. Wasta is a powerful thing: It says more about you than American Express ever can, a full-on 'not what you know but who you know' deal.
Author Alexander McNabb, who has lived in the Arab world for many years is perceptive, insightful and doesn't shy away from touching on sensitive issues, not least of which is "wasta." So much so, that he posted a blog post in January 2012 saying his labor of love novel was a "libro non grata" in Jordan and was unavailable on sale in Jordanian bookshops after distributors had declined to stock it.

"The reason for their reticence appears to be my choice of name for the female character in the book, Aisha Dajani. The name is a common one all over the Levant, and the name of a large family originally from Jerusalem. The name was appropriate to the character for that precise reason, given the book itself is set in Jordan and deals with a Palestinian family and their history," he wrote.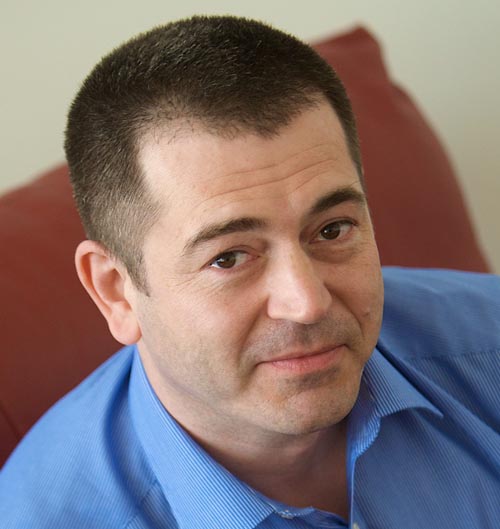 Olives author Alexander McNabb (courtesy of author)
It's ironic that just as I finished reading Olives, I found a link on my Twitter feed about a blog post on the very topic from the University of Southern California's Center for Public Diplomacy.
The post by Naomi Leight, Water Vulnerability: A Challenge for Public Diplomacy, is a recurring issue that has plagued economic, military and development experts for decades.
I remember attending a news conference almost 30 years ago in Washington to launch a think tank study that argued the next major war in the Middle East would be over the issue of water. It was unsettling, but quite on target, and has never been out of Arabs' minds.
McNabb sent me a copy of the book, saying it was about a British journalist, a Jordanian/Palestinian woman and the issues with water that Jordan and the West Bank face, with British intelligence and a few bombs added for good measure.
"Olives was originally intended to introduce a British audience to some of the 'issues' on the border, but it appears to have found a fast and deep resonance with Arab readers -- to the point where my censor at the National Media Council in Abu Dhabi, a Palestinian, was so moved by the book he went off leave to pass it and paid the fees himself!" he wrote.
The twists and turns make Olives a light but good read and the book helps the uninitiated in Middle East politics understand why Palestinians are so passionate about their attachment to their lands, and how their olive groves and trees, whose branches symbolize peace, can be the cause of so much strife.
McNabb, a former journalist, editor and magazine publisher, who resides in Dubai and advises companies on their communications strategies, notably digital and online media, co-hosts a weekly radio show there and is a frequent commentator on developments in the technology and online spheres.