While both the fashion industry and society have made strides to take the negative connotations away from labels like plus-size (and in some cases they've entirely removed those labels), there is no denying that the terms are still widely used in a less-than-flattering light.
But UK-based plus-size model Olivia Campbell has her own unique perspective on the matter. For StyleLikeU's most recent installment of its "What's Underneath" project, Campbell stripped down to just her bra and underwear and talked about race and weight, pretty much destroying any stereotypes surrounding her body:
"I call myself fat all the time. I get offended when I say to people, 'I describe myself as fat' and they go, 'You're not fat, you're curvy.' And [I'm] like,' No, I'm fat.' Why is it such a bad word? Like, 'How dare you be fat and happy? How dare you be fat and having sex? How dare you be fat and getting chatted up more than me?'"
The mom of one was the victim of abuse as a child, for her weight as well as her race. She got choked up thinking about some of the more emotionally damaging experiences she has had, but credits her past with leading her to have the fierce confidence she lives her life with today.
And while she is no longer affected by name calling, she does continue to stress the importance of kindness.
"Choose to use good words. Make someone feel good rather than making someone feel bad, because you don't know how much you can damage a person by just one sentence."
Check out the entire video below.
Before You Go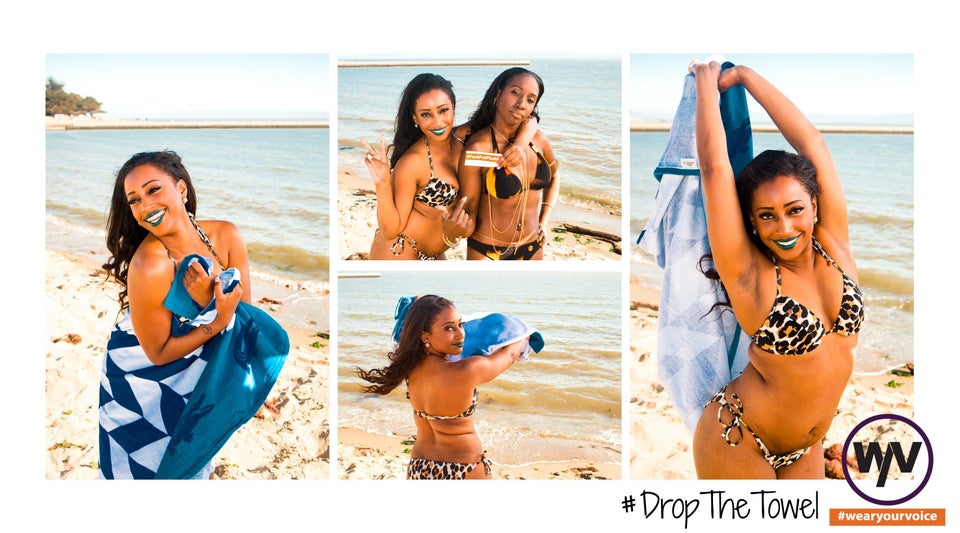 #DropTheTowel Body Positive Campaign