Olivia Munn covers the February 2011 issue of Maxim Magazine, with a sexy shot in... well, barely anything. It's her second time gracing their front. Geeks, rejoice.
Munn talks, among other things, about her new NBC show, 'Perfect Couples,' which debuts this month.
"It's about three different couples and how these six people interact with each other," she said. "There's the seemingly normal couple, and then there's a couple that fights and screams and has sex all the time and suddenly gets back together, and then there's the seemingly perfect couple. That's the one I'm in."
PHOTO: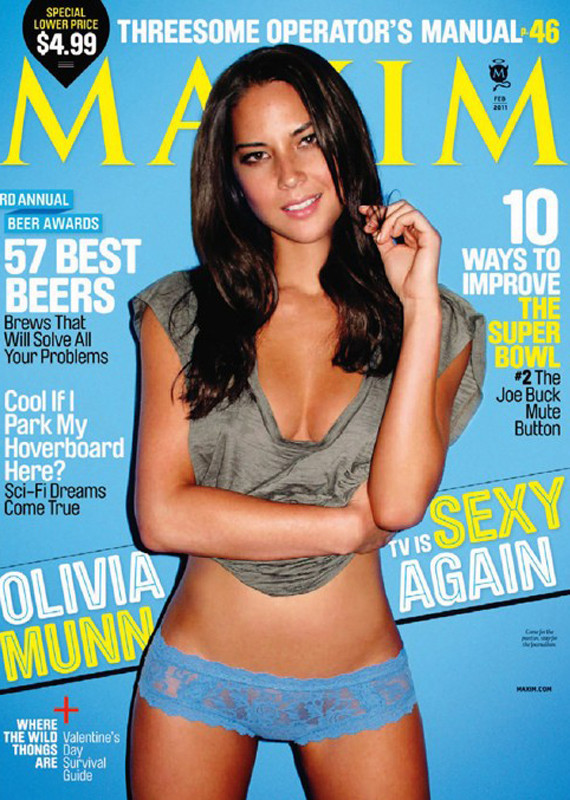 Popular in the Community