We love the VMAs, but the fashion this year was... well, let's put it this way: It was lacking. (See: Miley.) So thank goodness for Olivia Munn, who reminded us what red carpet style looks like on the "Late Show With David Letterman" Tuesday night.
Munn showed up wearing a gorgeous strapless bustier dress complete with a lace pencil skirt and contrast piping along the bodice. The pre-fall dress, courtesy of Munn pal Michael Kors, was the perfect transition piece for the end of summer and felt formal without being too "fancy" for late night TV. Oh, and the "Newsroom" star paired the dress perfectly with nude pumps and loose, wavy hair.
In other words, you can open your eyes now: The VMAs are over and fashion is back. Excited for the Emmys yet?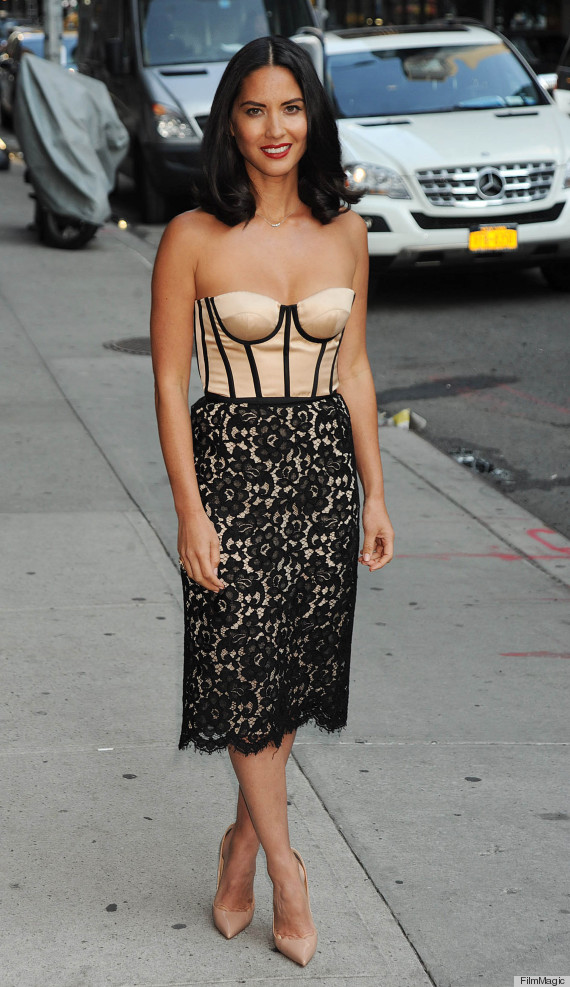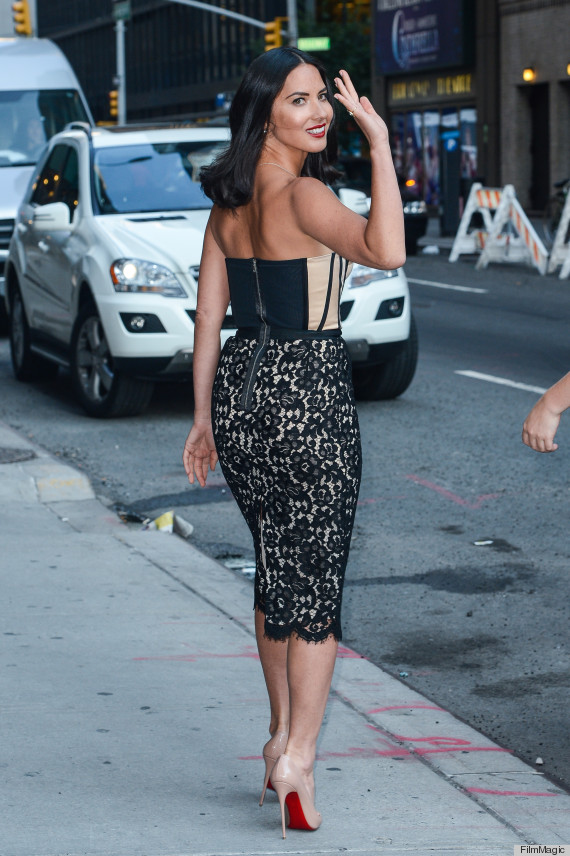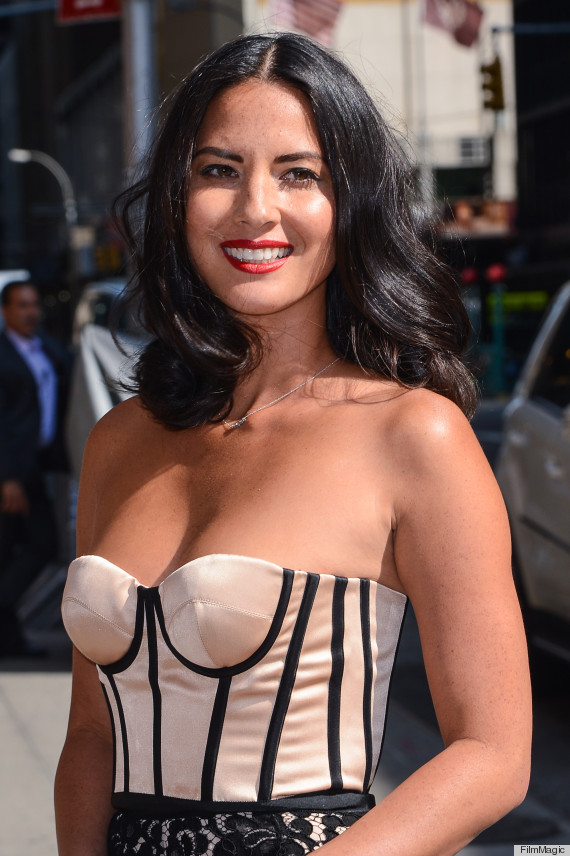 More lace looks you can try: