Actress Olivia Munn isn't ready to let Russell Simmons off the hook after the music mogul announced Thursday that he would be taking a professional hiatus following a second sexual assault claim against him. 
Simmons responded to screenwriter Jenny Lumet's accusation that he sexually violated her in 1991 by issuing a statement apologizing for "thoughtless and insensitive" actions in previous relationships. He admitted that Lumet may have been frightened on the night of the alleged incident, but he denied that he forced himself on her.
"While her memory of that evening is very different from mine, it is now clear to me that her feelings of fear and intimidation are real," Simmons said. "While I have never been violent, I have been thoughtless and insensitive in some of my relationships over many decades and I sincerely apologize."
Munn wasn't pleased with Simmons' response and mockingly translated the statement using a "Douchebag Dictionary."
"Yo Russell, your statement was a little wonky, lemme help you out," the "X-Men" star tweeted Thursday, along with a highlighted screenshot of Simmons' statement.
"According to the Douchebag Dictionary I believe your statement translates to ― Our memories are different because I see women as disposable entertainment and Jenny thought she was a human being. Oops!" Munn wrote.
In a Thursday column for The Hollywood Reporter, Lumet described a night in 1991 filled with dread after Simmons allegedly offered her a ride home from a New York City restaurant but instead took her to his apartment.
Lumet wrote that Simmons cornered her in the elevator, pressing into her with his body, hands and mouth. Then he moved her into the bedroom where, she said, he penetrated her. At no time, Lumet maintained, did she ever tell Simmons she wanted to have sex with him.
"I desperately wanted to keep the situation from escalating," Lumet wrote. "I wanted you to feel that I was not going to be difficult. I wanted to stay as contained as I could."
The daughter of acclaimed director Sidney Lumet is the second woman to publicly accuse the Def Jam Records co-founder of sexual assault. Earlier this month in the Los Angeles Times, Keri Claussen Khalighi accused Simmons of sexually assaulting her when she was 17 in 1991, while Simmons friend and filmmaker Brett Ratner allegedly did nothing to help her.
Munn herself is one of a growing number of women and men who have publicly outed their alleged sexual abusers and harassers ― many of whom held powerful positions ― in the wake of movie producer Harvey Weinstein's downfall.
Earlier this month, Munn alleged that Ratner had masturbated in front of her without her consent in 2004. She later told The New York Times that she doubted the increased awareness of sexual abuse in Hollywood would actually change the industry, saying that Ratner still had a $450 million deal with Warner Bros.
"If you ask me, now, do I feel good? Do I feel like I have justice? No," Munn told The New York Times. "There's an understanding that there will be backlash in the marketplace and to their bottom line if they don't make these big announcements." 
But people like Ratner and Simmons, she said, "They aren't woke; they're scared."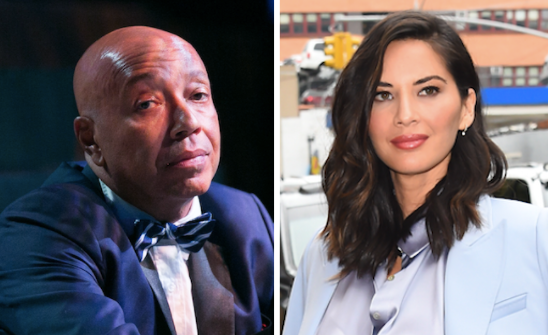 Calling all HuffPost superfans!
Sign up for membership to become a founding member and help shape HuffPost's next chapter
BEFORE YOU GO
PHOTO GALLERY
Celebrity Photos 2017