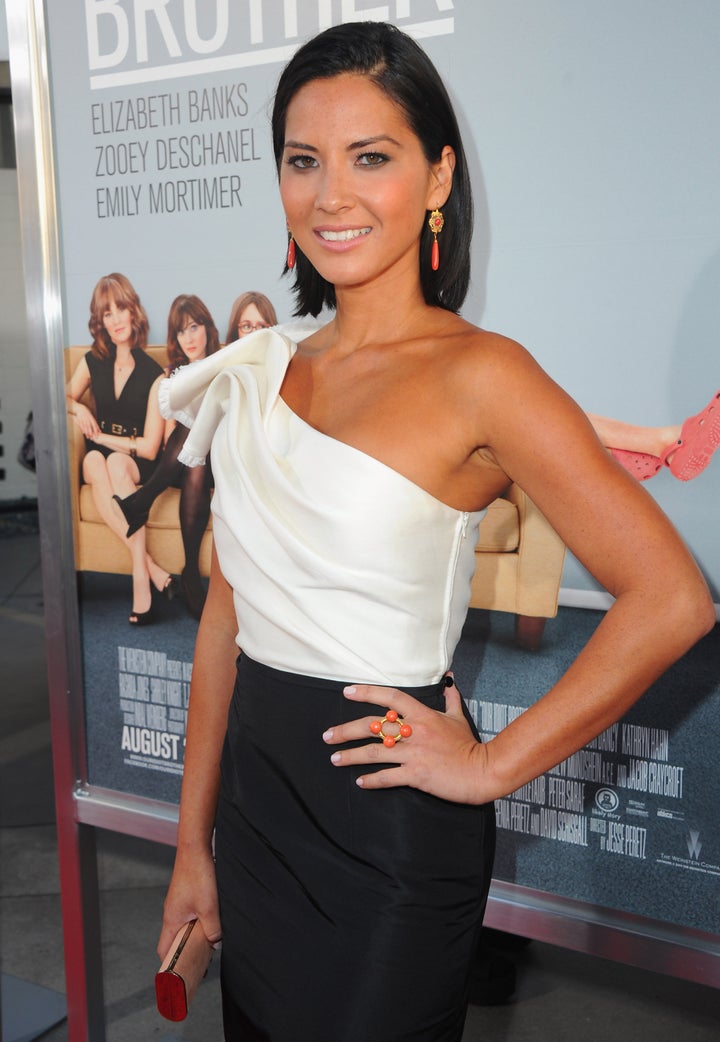 Olivia Munn is perhaps the thinking geek's dream girl. Having pulled off the unlikely trick of rising to fame on both the video game network G4's pop culture hit, "Attack of the Show," and the cover of Maxim -- the ultimate geeky/sexy mashup -- she became a cult sensation.
Her introduction to the wider public, however, didn't match her early success. When Munn was hired as a correspondent on "The Daily Show," the backlash was fast and furious, the overarching complaint being that they had hired her for her looks, not brains or television presenting ability.
Speaking to Movieline to promote her new film, "I Don't Know How She Does It," Munn recounted the experience, still obviously annoyed by the harsh words that were directed her way.
"They said, 'Oh, she's the Maxim cover girl,' which I get. But I'm just like, I'm sorry -- you can put yourself in a box, I just refuse to let you put me in one, too. My thing is, forget what my background is," she told the site. "They're trying to reduce it to, 'You can't be on the cover of Maxim and you can't be pretty and also be smart and funny. You're only getting by on your looks.' Tina Fey, who had her book come out recently and they did a '30 Rock' episode about my hiring at 'The Daily Show,' and she defends me on her book tour and says if I was overweight and had a mustache on the cover of Maxim, everybody [would be] saying, you go girl! But when I do it... I am who I am and I'm embracing everything that I am, and I'm not going to put on a turtleneck and hide away if I want to be smart and funny. You can be all of those things."
It rang a similar tone to what she said during the "controversy" last year.
"That story hurt a lot of people's feelings," she told Salon about the Jezebel story. "I'm not talking about Jon Stewart. "I'm talking about the women who work there and the women who came before me. 'Oh, I'm the pretty girl who came in?' That means that Nancy Carell isn't gorgeous? Like all these other women who have been there aren't beautiful women? Jon Stewart hires people that he thinks are funny. That's it. That's the only requirement."
While her "Daily Show" work was sporadic, Munn has proven her talent by moving on to other projects. She had a brief run on an NBC sitcom called "Perfect Couples," and, along with "I Don't Know How She Does It," she'll next star in "Magic Mike," the male stripper film directed by Steven Soderbergh.
REAL LIFE. REAL NEWS. REAL VOICES.
Help us tell more of the stories that matter from voices that too often remain unheard.