The actor and singer shared a short video on Instagram over the weekend in which she explained that she's "not been OK" since her mom died last year.
"I've had extreme memory loss," she said. "I've had difficulty getting out of bed. I've stuck to my commitments, but I've been neglecting myself."
Beloved for her iconic role in the movie musical "Grease" as well as pop hits like "Physical," Newton-John died in August 2022 after a three-decade journey with breast cancer. The Australian-born actor and singer was 73.
Lattanzi ― whose father is Newton-John's ex-husband, Matt Lattanzi ― plans to "disappear for about three weeks just to honor my mind, body, and spirit" after she participates in Olivia's Walk for Wellness, an annual fundraiser for cancer research, this fall.
This year's event is set to take place Oct. 8 in Melbourne, Australia.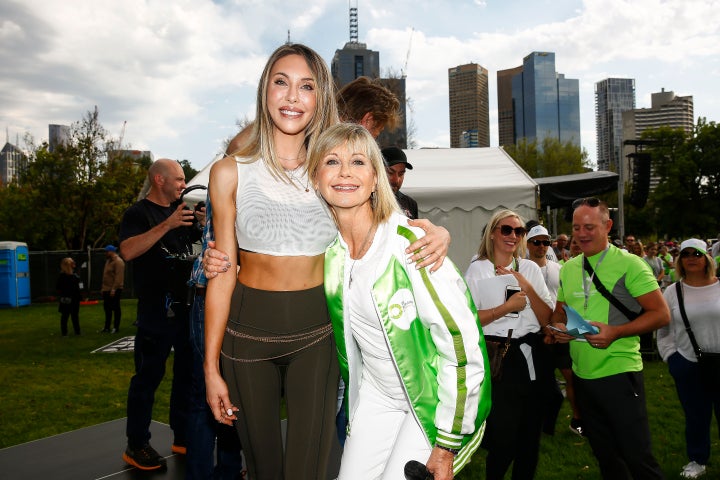 "I'm developing a little bit of health issues in my mind and my body," she said. "I just wanted to say to anyone who I have been inconsistent with, I'm so sorry. I haven't been consistent with myself. And I haven't been taking care of myself."
Later on Saturday, Lattanzi shared a follow-up video in which she expressed gratitude to her social media followers who had reached out with their words of support.
"Not many people are as blessed as I to receive the kind of support that I am privileged enough to receive," she said. "Thank you to all of you."
A Los Angeles native, Lattanzi previously spoke about the grief she'd experienced after losing her mom while making a joint appearance with her stepfather, John Easterling, on NBC's "Today" in February.
"I love my mom more than anything," she told host Hoda Kotb. "She's not Olivia Newton-John to me, but I'm so glad that she was Olivia Newton-John for so many people."
Support HuffPost
The Stakes Have Never Been Higher
Popular in the Community