She posed in clothing you might see on any beach in America, but this ex-teacher said her bikini photos got her banned for good from her classroom.
A former Martin County High School English teacher in Florida said she lost her job after one of her racy modeling photos came to the attention of the school's principal.
Olivia Sprauer, 26, who models under the name Victoria James, told The Huffington Post she knew she took a risk when she decided to pose for bikini photos beginning in February, but she decides she wanted to chance it.
PHOTO: (Story Continues Below) "Lots of teachers get fired or asked to resign for the same things I did," Sprauer told HuffPost. "I knew I didn't want to come back next year and I knew I wanted to go to grad school so I decided if I made it to the end of the year I would be happy."
Unfortunately for Sprauer, who started teaching in 2011, she didn't quite make it. On April 29, she was called into principal Alfred Fabrizio's office. Sprauer said the principal showed her one of her modeling photos and, after she confirmed the picture was of her, she was asked to resign that day.
"I felt like it would have been nice for my students to finish out the year with me," Sprauer said. "They trusted me and they made me happy so that aspect of it was sad."
The Martin County School District would only confirm that Sprauer, who taught freshmen and juniors, is no longer employed at the school. A spokesperson for the district declined to comment further because it was a "personnel matter."
Sprauer said she did nothing wrong.
"I don't make pornography. I don't open my legs on camera. I take swimsuit glamour style photography," Sprauer said.
Sprauer said she still plans on attending her students' graduation.
"They are happy for me," Sprauer said. "They know I love them."
Related
Before You Go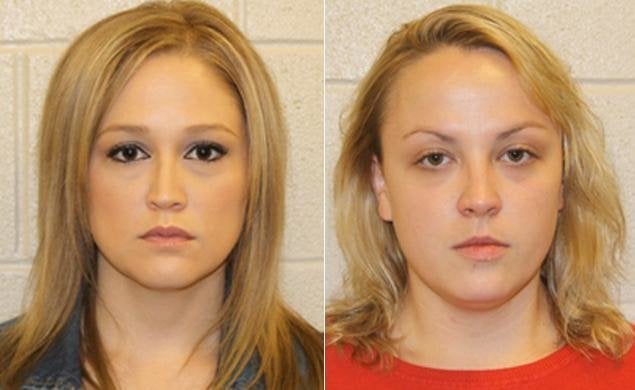 Teacher-Student Sex Abuse Cases
Popular in the Community