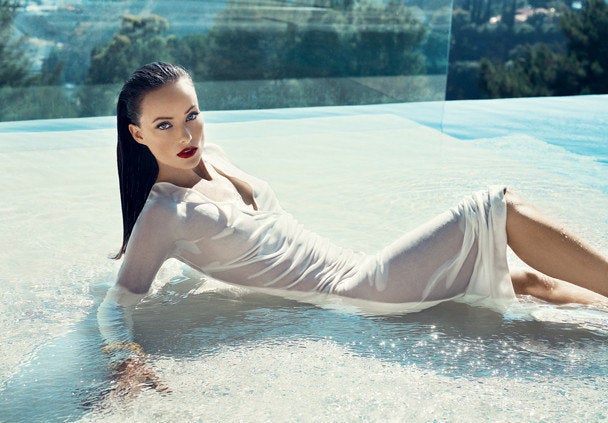 Olivia Wilde wows in a photo shoot for the December Vanity Fair. She also talks about shooting 'TRON: Legacy' alongside Jeff Bridges and her role in Jon Favreau's upcoming 'Cowboys & Aliens.'
"What's great is that I don't have to play the weeping lady in distress," she told the magazine. "I get to play a pretty cool and powerful woman."
Here are a couple of photos, see the rest of the shoot here.
PHOTOS: