Olivia Wilde is the star of a new video meant to raise awareness for Down syndrome.
The short video, made for World Down Syndrome Day by Italian organization CoorDown and the advertising firm Saatchi & Saatchi New York, depicts Wilde running on the beach and spending time with her family and loved ones. A woman with Down syndrome narrates the actor's inner monologue, but it is only at the end of the video that her face is revealed.
Along with the hashtag #HowDoYouSeeMe, the video encourages others to view people with Down syndrome as people first, rather than defining them by their condition.
"Let's change the way we look at people with Down syndrome," reads CoorDown's description on the video, pointing out that 19-year-old narrator and college student AnnaRose, "as many people with Down syndrome, only wants to realize her potential and live a meaningful, beautiful life."
Wilde herself tweeted that she is "really proud to have collaborated ... on this short film in honor of #worlddownsyndromeday."
Emily Ladau, a disability rights activist who has a disability, wrote at the Daily Beast that the PSA "gets it so wrong." Ladau argued that Wilde, a conventionally beautiful and successful celebrity, hardly represents those who do have disabilities but "is portrayed as the object of an actually disabled woman's aspirations."
[I]t becomes Olivia Wilde's story—a "perfect" ideal that leaves disability unseen and eliminates images of true inclusion, which is what the world truly needs to see. My questions are: why couldn't AnnaRose portray her own life? Why couldn't she be shown dancing, laughing, sitting on the couch with a loved one, walking on the beach with family? If she says that she sees herself doing these things, why isn't she literally seen doing them?
Approximately 6,000 babies are born with Down syndrome in the United States each year, according to the National Down Syndrome Society. The condition causes cognitive delays, but varies for each individual. People with Down syndrome are at higher risk for heart defects, Alzheimer's disease and thyroid conditions.
While we have made great advances in understanding Down syndrome, the conversation surrounding the controversial campaign shows that we have yet to perfect the way we talk about disabilities -- and suggests we've got a lot of progress to make.
Saatchi & Saatchi did not provide comment by press time; this story may be updated.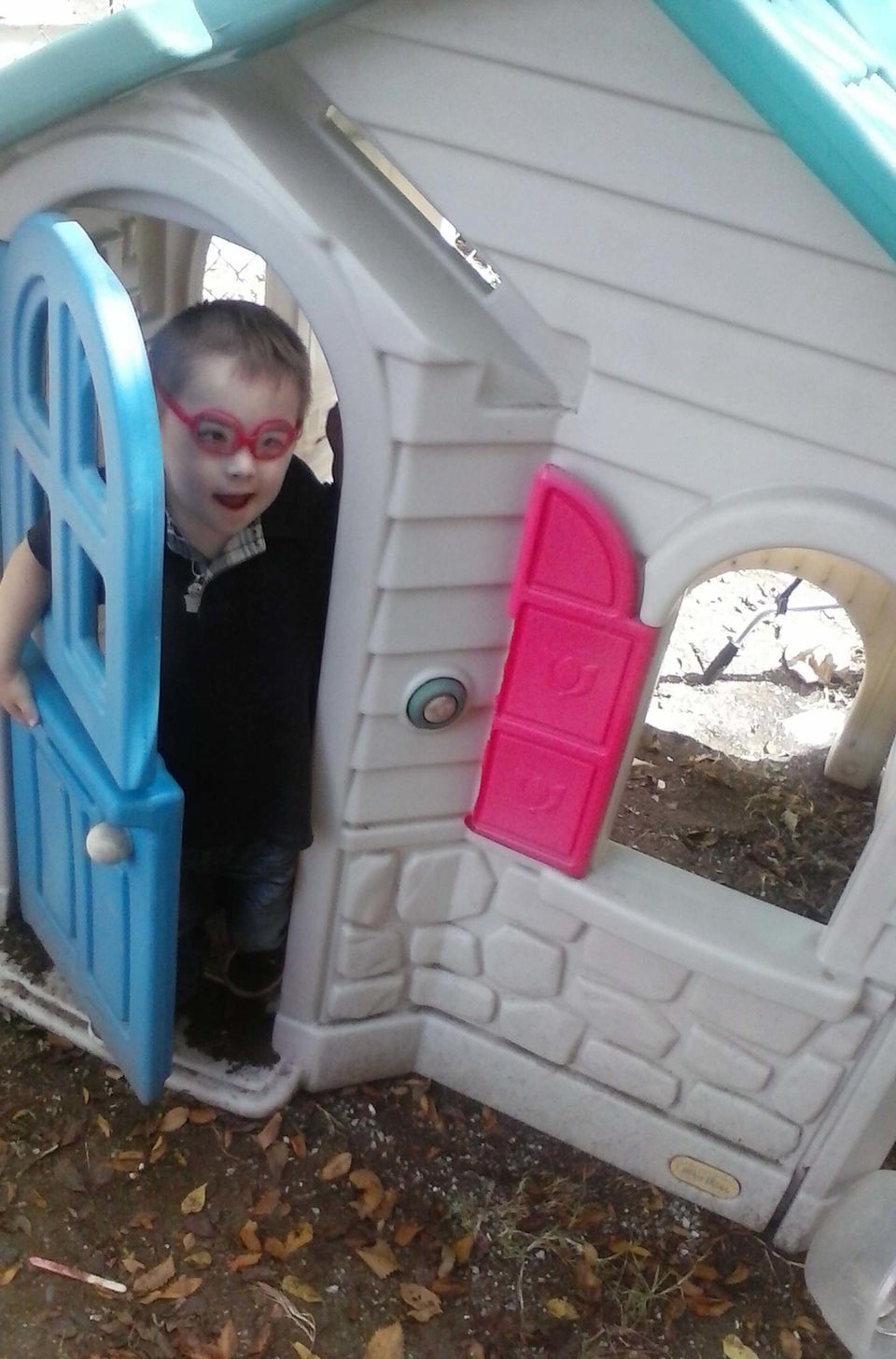 What Parents Of Kids With Down Syndrome Wish You Knew