Here's something we didn't know about Tom Hanks: he really likes looking at huge engagement rings.
Hanks was spotted admiring Olivia Wilde's engagement ring while he, Wilde, Christopher McDonald and Wilde's fiance, Jason Sudeikis, sat court-side at a New York Knicks game at Madison Square Garden on Sunday. He even put his glasses on to get a better look: Check out more celebrity engagement rings in the slideshow below.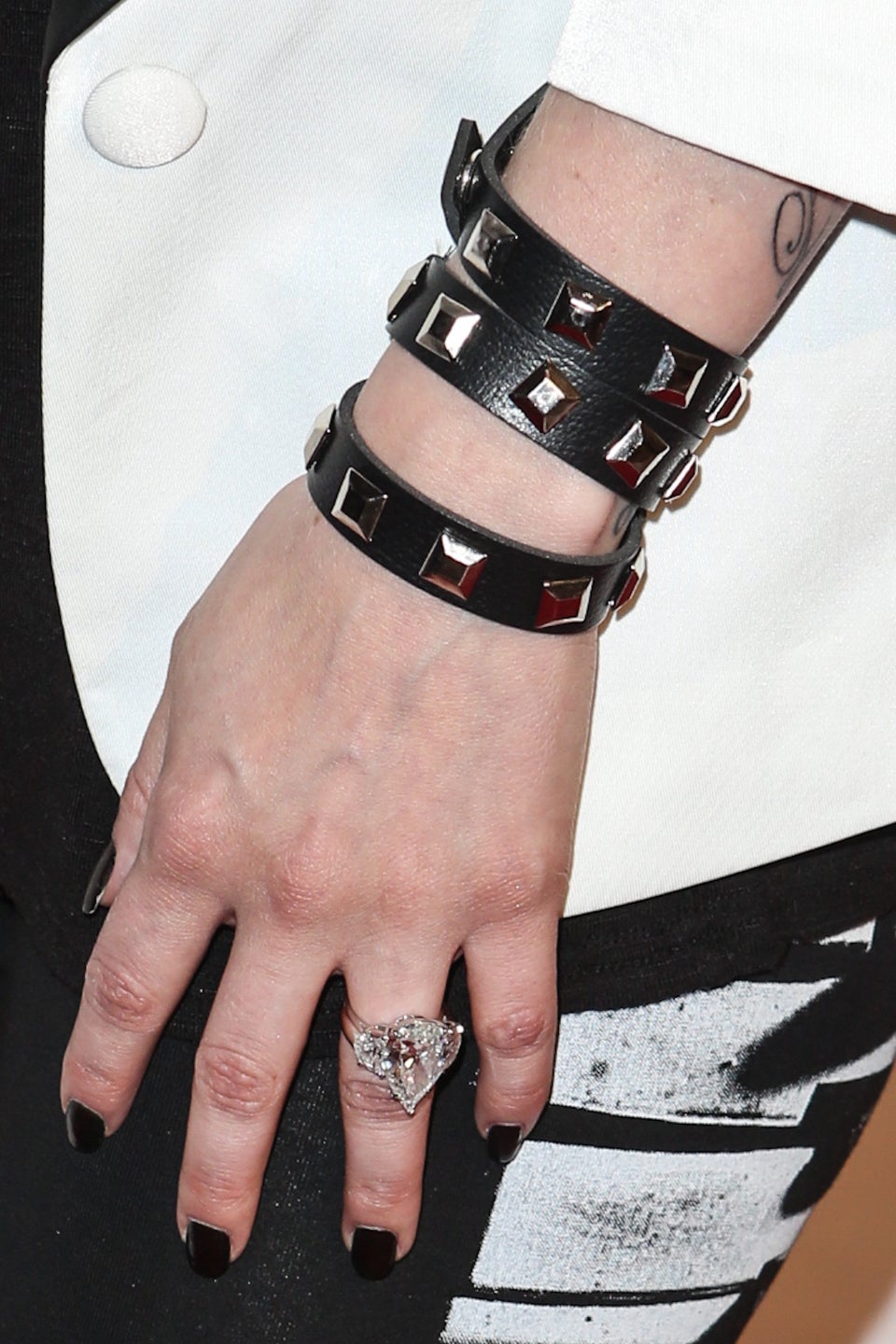 Celebrity Engagement Rings