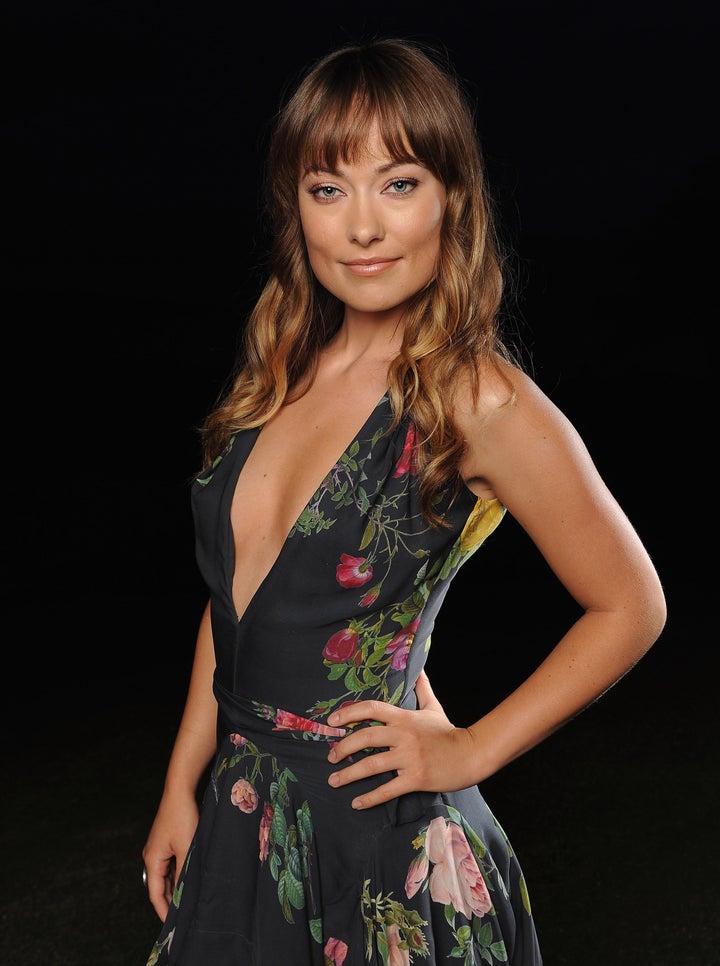 Olivia Wilde plays a doctor on TV, and she'd like you to know that she's got a brain off-screen, too.
It's been a breakout few years for the 27-year old actress; joining the Hugh Laurie-led "House, MD" in 2007, she scored her breakout film role in last year's "Tron: Legacy." This summer, she's got two major films coming out back-to-back, the space western mashup, "Cowboys & Aliens," and the raunchfest semi-romcom, "The Change-Up."
Wilde is featured in a long new profile in The New York Times, tracing her first moments in Hollywood to the cusp of superstardom that she's on now. Working at a casting office, she got noticed herself, which put her on both the modeling and acting track nearly straight away.
She now has no problem getting roles, but as a serious student of acting and daughter of serious journalists, she wants more than just reciting lines someone else wrote.
"Trying to fight this industry's tendency to celebrate the physical is a waste of time," Wilde told the Times. "So I'm happy to play that game. But I am also thirsty for input. I'm not a dunce whose only skill is knowing how to take a photograph, you know? And at the end of the day I think it makes me slightly less replaceable."
She even suggested a raunchy scene in "Friends With Benefits" in which she gets a tattoo in a very intimate place, and did a lot of her own stunts in "Cowboys & Aliens." She clearly had a good relationship with the latter film's director, Jon Favreau, as the two starred in a series of interviews for The Huffington Post and spent much of the time laughing (spoiler alert: she has a hard head).
The comments come during a summer of a sort of renaissance for women in Hollywood, with Kristen Wiig and company proving to studio executives that women on the big screen can, indeed, be funny, with "Bridesmaids," and Cameron Diaz playing unapologetically loose and craven in another hit, "Bad Teacher." And then there's Mila Kunis.
The actress, who stars in this weekend's "Friends With Benefits," made similar statements about Hollywood's alleged gender bias in the latest issue of GQ.
"You have no idea how hard it is for a woman in this business," she told the magazine. "A lot of people don't even think women are funny. It's f*cked-up, but you have to deal with guys like that. I've learned to roll with it."
For both Wilde and Kunis, success in the next few weeks may make it a lot easier.
Popular in the Community