The fashion industry is guilty of some serious Olsen worship, putting the twin designers up on a pedestal as the rare celebrity designers whose clothes are worth wearing.
But Fashionista managed to find one industry insider who isn't jumping to put Mary-Kate and Ashley on a cover, seat them in a front row or kiss their well-heeled feet. Celebrity stylist Lysa Cooper actually dared to criticize the golden twins, albeit in a backhanded way:
"The only [celebrity line] that's any good, and I hate to say it, are our girls, the twins. The Row. But the reason that works, is because they hired designers. They [the twins] 'yay' or 'nay' [the concepts]. And they are the best line at ripping off other lines that I've ever seen."
But Cooper's critique is the first time we've heard The Row accused of such a thing -- in fact, it's one of the first critiques we've heard of The Row at all. Criticism of the Olsens' line focuses mainly on its pricing (you'll all recall the $39,000 backpack) and... well, that's basically it. Fashion editors adore The Row, praising its simple, understated glamour. In fact, the only other fault we can find is that the line might be too simple and lacking in style signatures.
Which means it's difficult to identify who exactly the twin designers are ripping off. The inventor of leather leggings? The brains behind solid-colored blouses?
The celebs who aren't doing as well as MK and A: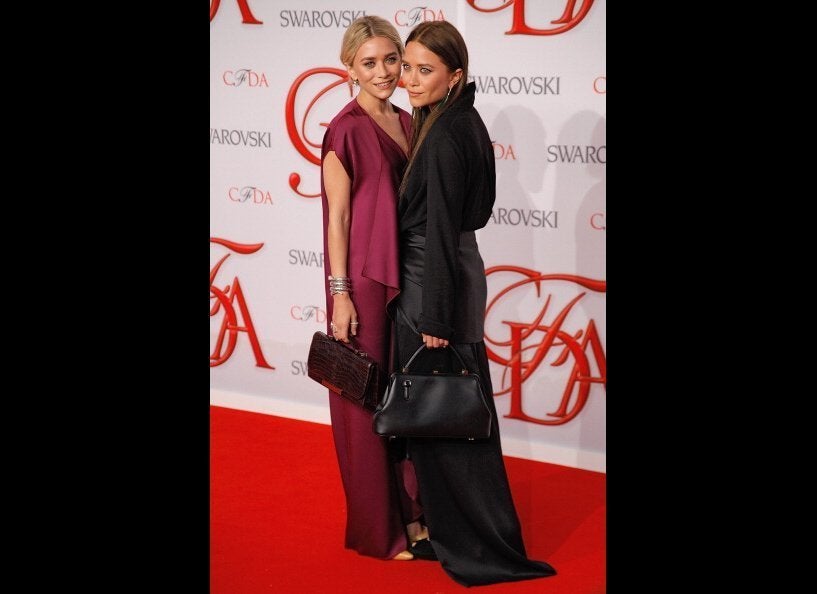 When Celebrities Design Clothes...