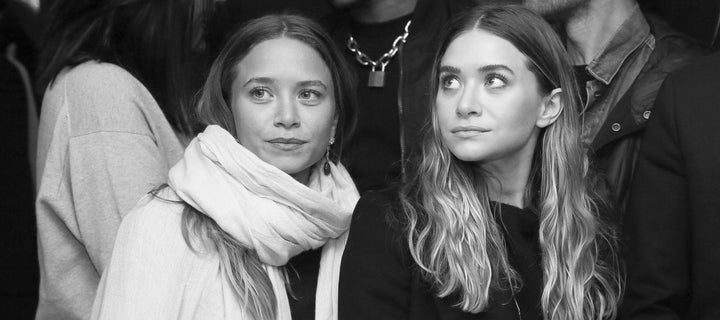 Although there have been reports suggesting the Olsen twins would likely not reprise their joint role as Michelle Tanner in the "Fuller House" spinoff, actress Lori Loughlin (Becky Katsopolis) confirmed to The Huffington Post that the season is "wrapped and they didn't come in."
In October, John Stamos (Jesse Katsopolis) went on "Watch What Happens Live" and explained that the twins were "in a different phase in their life," suggesting that they probably wouldn't accept any speculated last-minute offer to make a cameo.
Loughlin told HuffPost that a cameo for any future episodes could be unlikely as well, saying, "No, I don't think they're going to make a cameo. They didn't this season."
In any case, Loughlin claimed that filming the reboot felt just like old times. "After you got over the initial surreal experience of like, 'Wow, we're here again,' we sort of fell back into line exactly as we were," said Loughlin. "And we had a lot of laughs and a lot of good times and it was a lot like picking up right where we left off."
Recalling the original "Full House" days, Loughlin remembered constantly laughing on set, saying, "You couldn't breathe, that kind of laughter."
Explaining more about the details of the upcoming "Fuller House" episodes, Loughlin called the Netflix show a spinoff that will mostly feature Candace Cameron (D.J. Tanner), Jodie Sweetin (Stephanie Tanner) and Andrea Barber (Kimmy Gibler), with other cameos dropping in here and there.
"So, for the very first episode we were all there ... then we came on throughout the season and we each did different episodes on our own," Loughlin explained. "I did one episode where it was just me and the girls ... we were all in the first one, and then sprinkled out through the rest of the season."
According to Loughlin, Stamos, Dave Coulier (Joey Gladstone) and her are the main adults in the finale, as Bob Saget (Danny Tanner) had to miss the shoot due to previous commitments with the ongoing Broadway play, "Hand to God."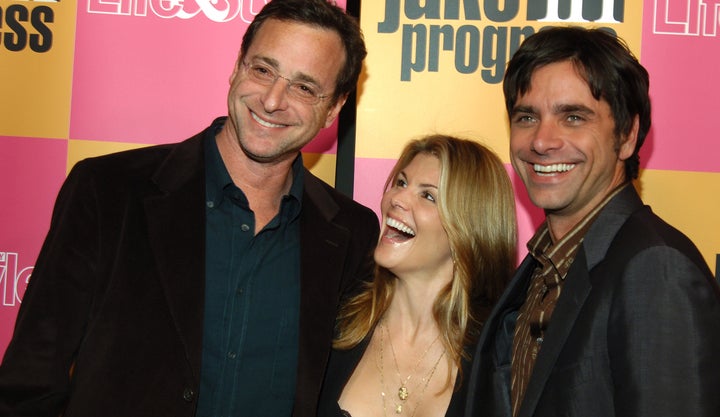 Besides the Olsen twins, pretty much all of the original actors are back for "Fuller House," according to Loughlin. Unfortunately, this does not include the dog that played Comet on "Full House" and later "Air Bud," as he died in 1998. (Earlier this year, however, HuffPost did secure the first ever interview of the character "Air Bud," if you're feeling nostalgic.)
These new details from Loughlin came out of a longer conversation with the actress about her current show, "When Calls the Heart" -- which just had a DVD boxset release -- her new Christmas movie on the Hallmark channel called, "North Pole: Open for Christmas" and other stories from her time on "Full House." On Dec. 26, "When Calls the Heart," a period drama set in Western Canada, will return for a New Year's Eve-themed episode airing on the Hallmark channel.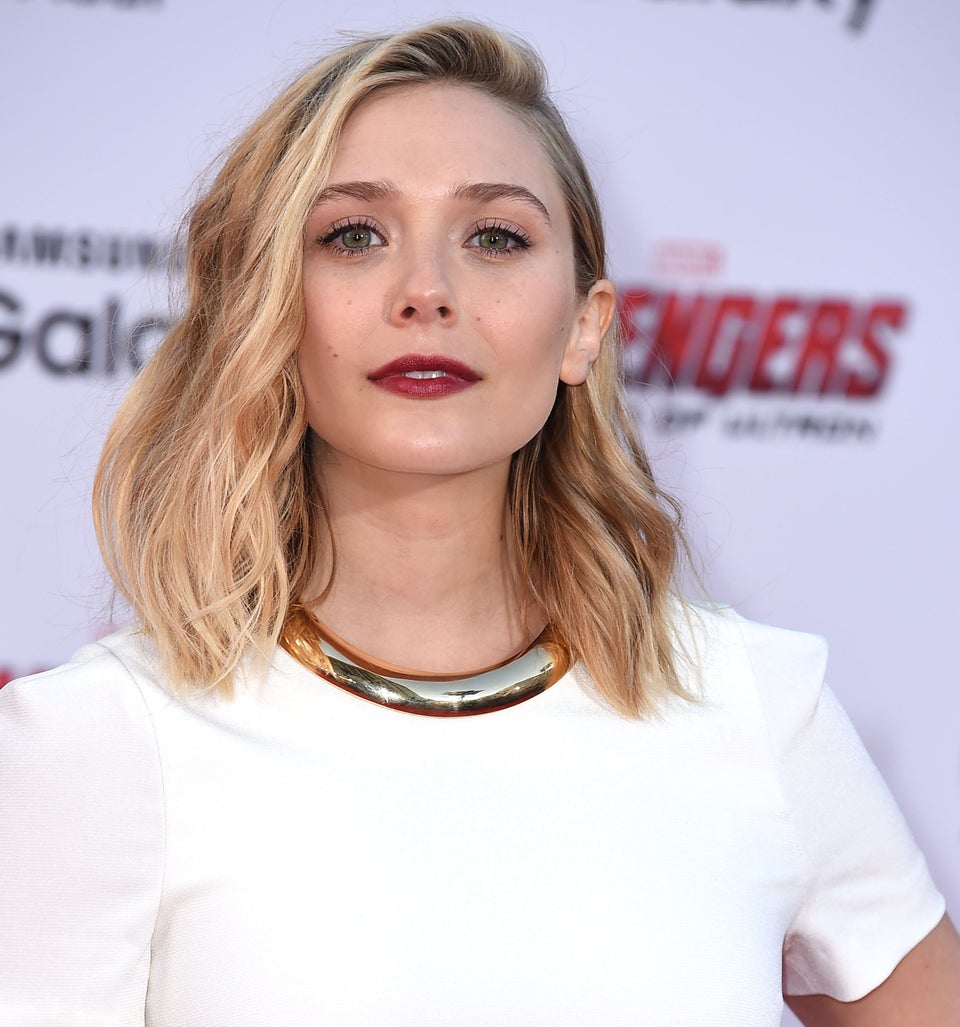 Elizabeth Olsen Style Star
Support HuffPost
The Stakes Have Never Been Higher
Popular in the Community