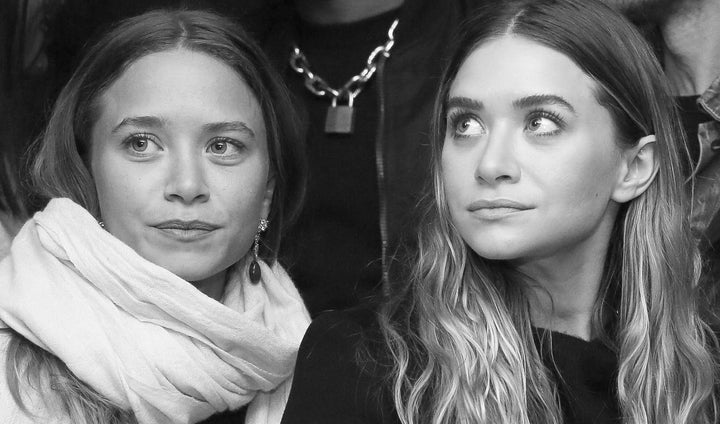 Tourists taking a trip to New York have been visiting the city's iconic museum gift shops all month, buying presents they hope will convince friends back home that they're the sophisticated one in their group. The true meaning of December has always been gifting a loved one a Van Gogh finger puppet and annoyingly informing anyone who will listen that the painter's last name is actually pronounced more like "vun hawk" (with optional hawk screech).
But this year, tourists and New Yorkers alike have a brand new museum shop at which to spend their earnings. They can now shop at a museum gift shop that sells art, kimonos and lunch boxes featuring the famous likenesses of Mary-Kate and Ashley Olsen.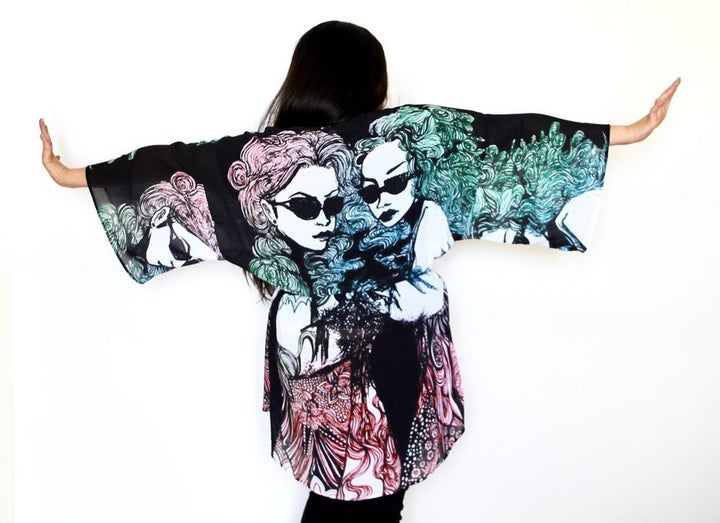 The Olsen twin exhibit had paintings and other forms of artwork that celebrated the greatness of the mysterious duo most known for "Full House," movies about first kisses, and most recently their fashion brand, The Row.
The gift shop is located in Olen and Harkins' actual Williamsburg apartment, which also houses fan art inspired by the Tonya Harding and Nancy Kerrigan figure skating scandal, an exhibit that began in 2015.
At the moment, the museum gift shop is essentially a bunch of boxes in their apartment. "Oh, my god, it's so bad," Olen told The Huffington Post over the phone, before both she and Harkins said there are "boxes everywhere."
After crowdfunding their original Olsen and Kerrigan-Harding projects, the duo claims they haven't been making money on their apartment museum. They hope this gift shop will make their art ventures sustainable and allow for future projects, even setting up their venture as an LLC.
As with the previous exhibit, the Olsen twins are not actually involved.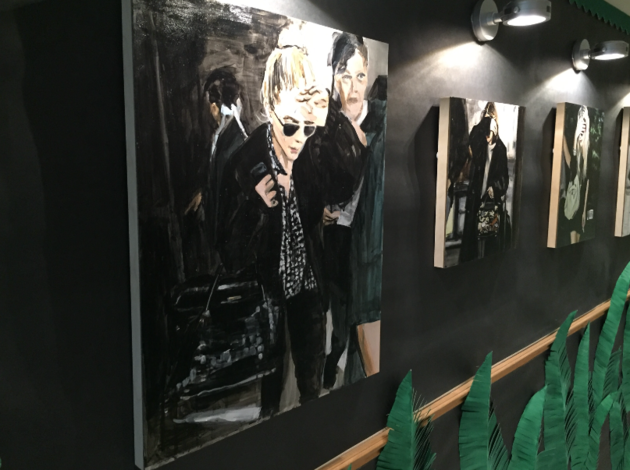 The best item in this gift shop is arguably a kimono, featuring art by Natasha Winter-Best, that originally appeared in the museum exhibit. Olen expressed that putting on the kimono is a transformative moment.
"It is a spiritual experience and we hope that we can convey that," said Olen.
Of course, without the Olsen twins' involvement, the duo has to be a bit blurry about whether it's actually the famous sisters on their museum's products.
Technically, Winter-Best's work is considered a "witchy fashion twins" kimono. A lunchbox, featuring art by Randy Glance, is labelled "psychedelic fashion twins hiding from dinosaurs."
"We haven't heard anything from lawyers," said Harkins while Olen laughed. "Hopefully we never will."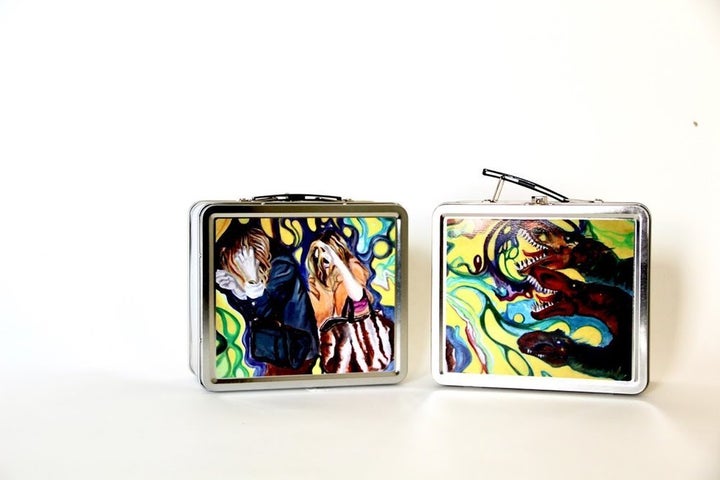 Besides hopefully funding their next art exhibit ― which they are keeping a secret for now ― Olen and Harkins are donating 10% of sales from prints in the shop to a featured charity every month. The first charity is GEMS, which provides help and services for sexually exploited women.
Since the "Olsen twin" gift shop as well as the Tonya Harding and Nancy Kerrigan exhibit are both located in their apartment, Olen and Harding do not publicly share the location for easy visiting. That said, you can still contact them on their website if you'd like to stop by for a tour. 
Calling all HuffPost superfans!
Sign up for membership to become a founding member and help shape HuffPost's next chapter
BEFORE YOU GO
PHOTO GALLERY
Mary-Kate & Ashley Olsen Through The Years