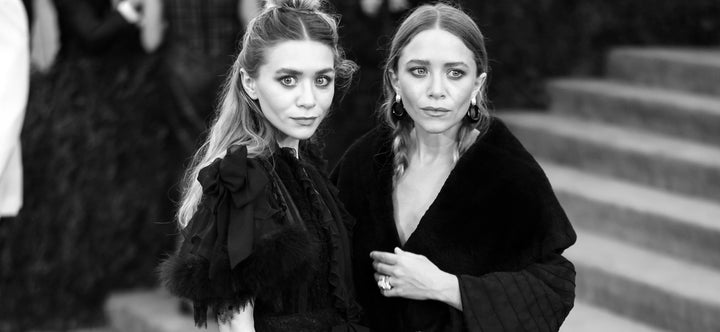 The Olsen twins are mysterious. Perhaps, so much so that they're American pop culture's greatest enigma. Who are they? Who knows.
Mary-Kate and Ashley have perpetuated their mythos by essentially disappearing from the public sphere after more or less ending their acting careers with a final joint movie, "New York Minute," in 2004. Some say they are now fashion moguls. Some say if you listen real closely to the wind that ricochets off Manhattan's skyscrapers, you can still hear one of them saying, "You got it, dude!" Which one is up to interpretation.
If you've spent the last decade obsessing over the twins' true persona, there's now a museum in New York City that's essentially catered to your desires.
Comedians and curators Viviana Olen and Matt Harkins have just debuted "The Olsen Twins Hiding From the Paparazzi," a museum of paintings of just that. The duo previously opened a museum of art about Tonya Harding and Nancy Kerrigan, which they still operate out of their joint apartment (you have to make an appointment to visit).
Olen and Harkins funded this new venture by raising $9,989 on Kickstarter. The Olsen twins were not donors.
Below is The Huffington Post's conversation with Olen, Harkins and the artist behind the main paintings, Laura Collins.
The museum devoted to paintings of the Olsen twins hiding from the paparazzi is in Williamsburg, Brooklyn.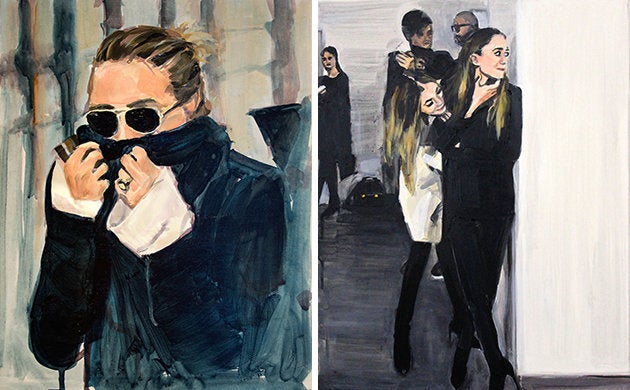 Until Sunday, May 1, you can have a real New York minute at 563 Grand Street in Williamsburg, Brooklyn and give witness to this lips-unsealing (via jaw-dropping) passport to pairs.
When Viviana Olen first saw Laura Collins' paintings of the Olsen twins hiding from the paparazzi on Instagram, she decided she wanted to find a way to celebrate the works. "Viviana immediately texted me like, 'What's going on?!'" said Collins.
All of the paintings are based off of real paparazzi photos taken of the twins, which gave Collins plenty of inspiration. "There's no end to the paparazzi photos of them hiding," she said.
You can currently buy a painting for $800 on her site. The museum is not getting a cut of the profit.
Besides the paintings, the museum features other Olsen exhibits, such as a re-creation of Mary-Kate's wedding.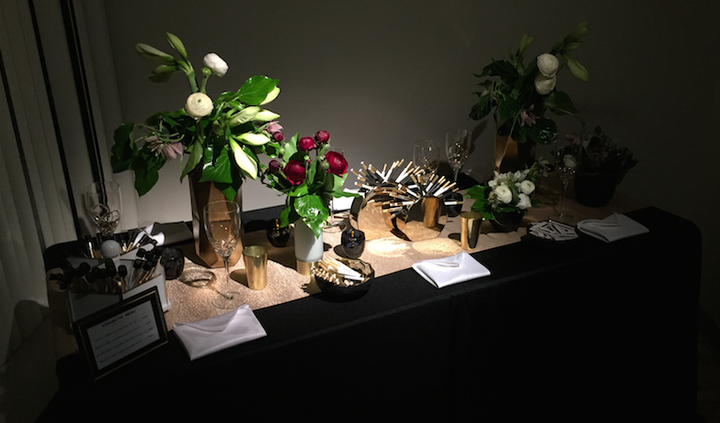 Aside from Collins' artwork, the museum features other Olsen-related pieces, including drawings of the Olsen twins by other artists, a phone that only takes calls from Candace Cameron Bure offering parts on "Fuller House" (which you turn down, of course), and a re-creation of a tablescape from Mary-Kate's wedding to Olivier Sarkozy. That wedding famously had "bowls and bowls filled with cigarettes."
The curators claimed to be fascinated by the accounts of this wedding, especially because people were able to smoke and there were no photos. "Everything is relayed [to the press] through this smoky room," said Matt Harkins. "You can't just flip through [a tabloid] and see it like [photos of] a baby that a celebrity had."
The museum also displays other art devoted to celebrity culture. Notably in a back area, there's a Kylie Jenner selfie room with a huge purse and phone to hide behind -- just like the painted Olsen twins surrounding you.
The museum space used to be a doctor's office. The faucets had blood-colored water and there was a container of needles.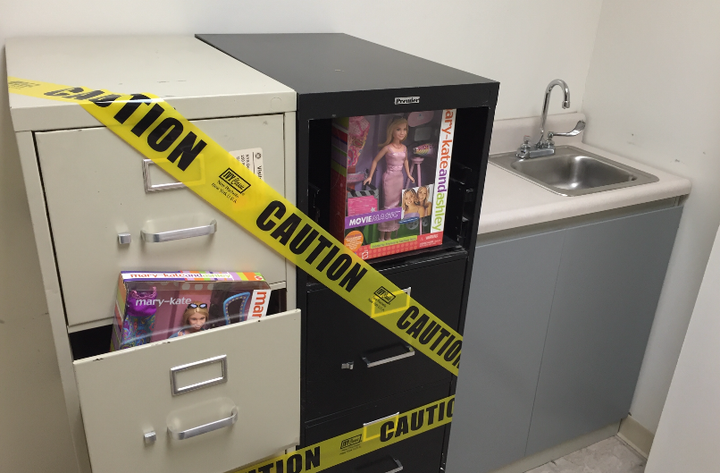 When Olen and Harkins announced on Kickstarter that they had successfully found a space for the museum -- a former doctor's office -- it was mentioned that the place came with "a few bio-hazard needle drop bins."
Referring to the space, Olen said, "When I first saw it, I was like, 'That's so art. I fucking love it.'" But quickly the two realized that getting the space together would be daunting.
"'Is this legal? What can we do?,'" Harkins recalled stressing. He insisted that they should figure out how to get insurance for the space, which led to plenty of laughter from the group. Olen said that the situation had Harkins pulling his hair out.
The two also recalled being scared of the space when they first took it over due to its dark and creepy atmosphere. "We found some clipboards that had some very demonic things written on the back of them," claimed Olen. "There was something taped to the wall. It was the only thing left behind [in the former lab room] and it just said something like, 'Blood Cult.'" Olen added, "For 24 hours, we said, 'This place is fucked ... up.'"
Behind a curtain in one of the rooms, the two hid a bottle they claimed was full of holy water.
The curators want to celebrate the Olsens as "True Celebrities." The new wave of relatable stars is far less iconic.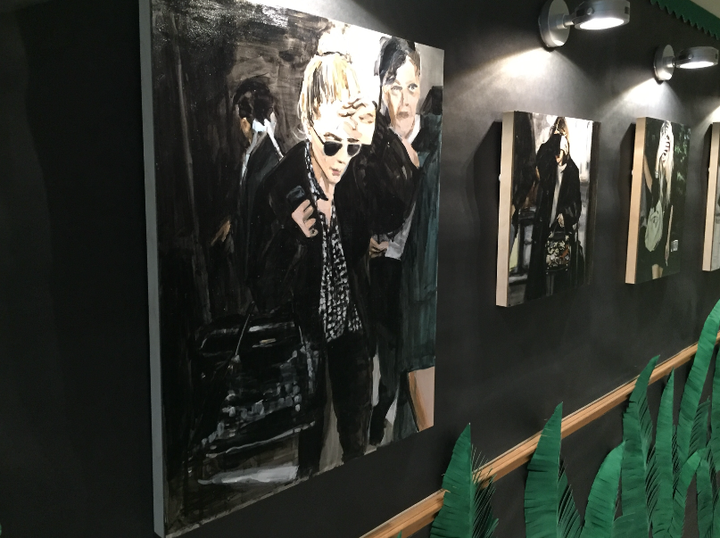 On the museum's Kickstarter page, the duo proselytized for their belief about what makes the Olsen twins great:
The Olsen Twins are True Celebrities. Highly unrelatable. They have bowls (and bowls) of cigarettes at their weddings. Very chic. They answered fans calls for them to appear on 'Fuller House' with a gently whispered "what is that?" On all red carpets, they dress so that, if they needed to, they could do the Iditarod Race right after. They own a fashion empire. This includes The Row. A lot of people joke about how expensive the clothes are but have you seen them? They are stunning. Take a look at the Ethel Long Tunic Sweater. It's a sweater that literally goes all the way to the floor. Every item in the collection tells a story. A story we could never afford, but one that is very fun to read about online.

Thrust in front of the camera before they could make a choice, the Olsen Twins have been a national brand since they were babies. We envied them, revered them, we gazed upon them. As adults they are now badass business women who facilitate their lives to be as inaccessible as possible. In a world of "I trip at the Oscars, I'm JUST like YOU.", they hide in towers we can only assume don't exist on any maps.
"Once [the Olsen twins] disappeared is when I became very fascinated," said Harkins. "What are we going to read about. Somebody who's just like you and hates working out?" Olen added, "But happens to be rich and have everything." Harkins then responded, "I'd rather read about somebody who is nothing like me and who goes to parties that I would love to go to. Because it's more fun."
Many celebrities hide from the paparazzi, but the Olsen twins are masters of the act, making the perfect subjects for Collins' art. Speaking of the paintings, Harkins said, "You don't know who you're looking at."
Olen said, "It could be either one of them."
Before You Go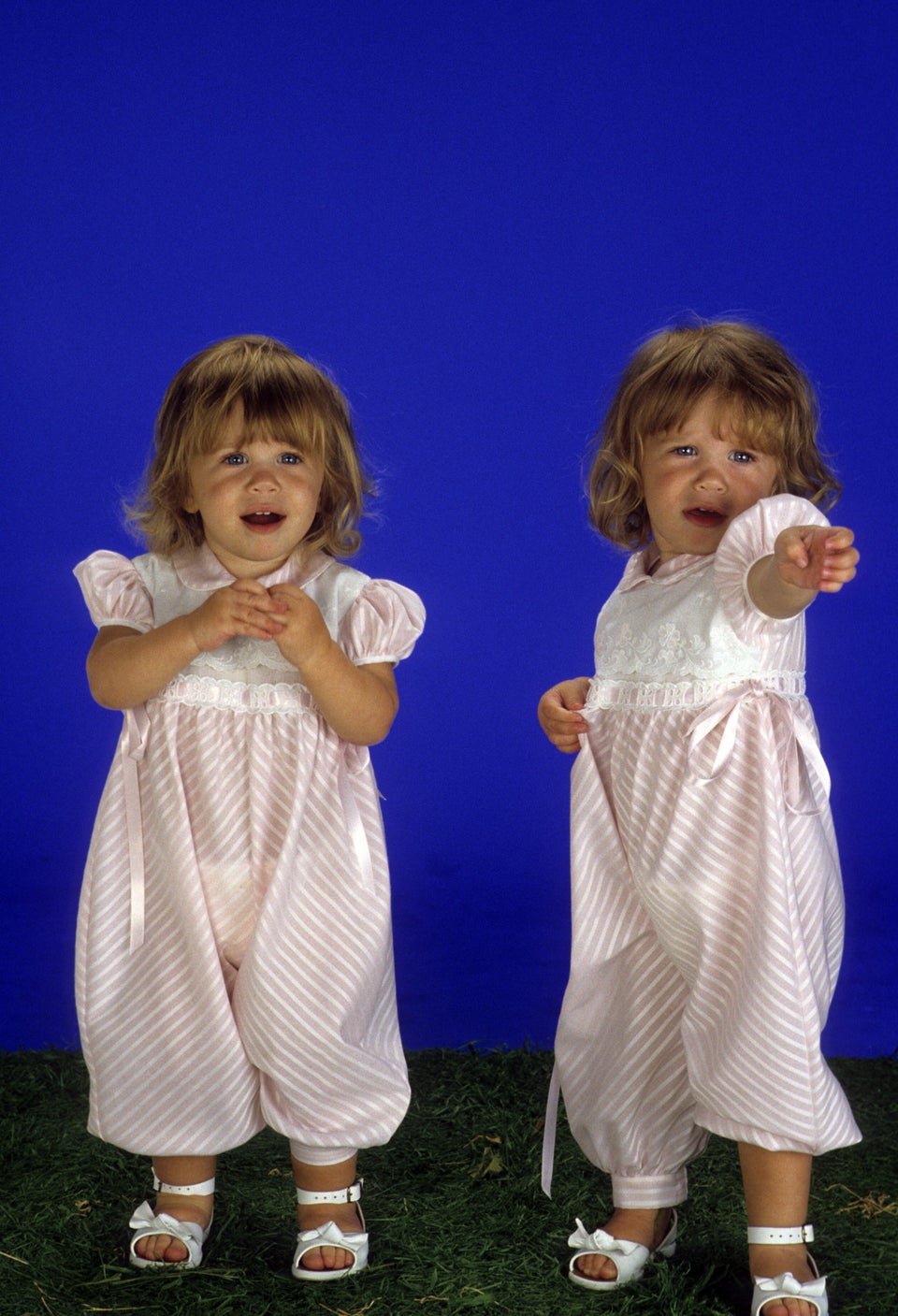 Mary-Kate & Ashley Olsen Through The Years
Popular in the Community