CBS's "Late Show" host Stephen Colbert has struggled with the legality of reviving his popular conservative-pundit character, Stephen Colbert, because that persona originally appeared on Comedy Central.
It's a bit confusing, but whenever the real Colbert has played a conservative-pundit character with the same name on "The Late Show" ― dressed exactly like his previous Comedy Central character ― this "new" pundit has claimed to be someone else. (Are you still with us?)
With the ongoing confusion, it was a welcome surprise that this "new" conservative-pundit Stephen Colbert made another appearance on "The Late Show" Thursday night and finally explained the distinction a bit more clearly.
"If I remember correctly, you're not the character I played for 10 years on another show," the CBS host asked the new character ― played by himself.
"No, no, how many times do I have to scream that at the lawyers. That's my identical twin cousin, Stephen Colbert," the very, very different conservative pundit Colbert responded to Colbert. 
This pundit further explained, "I'm Stephen Colbert. It's easy to tell us apart ― he has a birthmark that looks like Mary-Kate; mine looks like Ashley."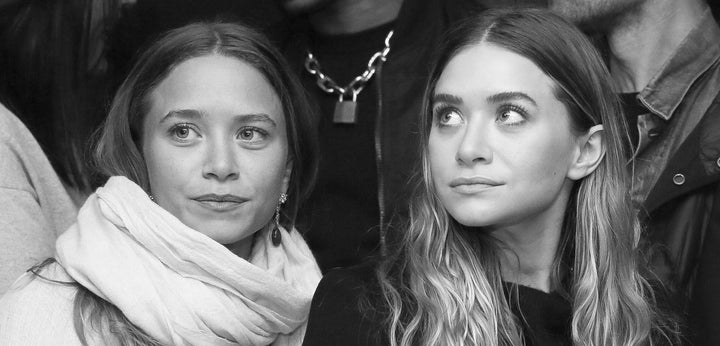 Unfortunately, he didn't reveal where the Olsen twin birthmarks are, so it still remains a bit tricky to distinguish the difference between the two pundits.
The Huffington Post published a couple stories regarding strange facts surrounding the Olsen twins last year. We described those as the "strangest" things to know about the sisterly duo but (despite being products of the year 2016) they are no longer the strangest things.
Colbert, Colbert and Colbert just took the championship belt this time around.
Watch the whole segment above.
Calling all HuffPost superfans!
Sign up for membership to become a founding member and help shape HuffPost's next chapter
BEFORE YOU GO
PHOTO GALLERY
Proof The Olsen Twins Can Do No Wrong