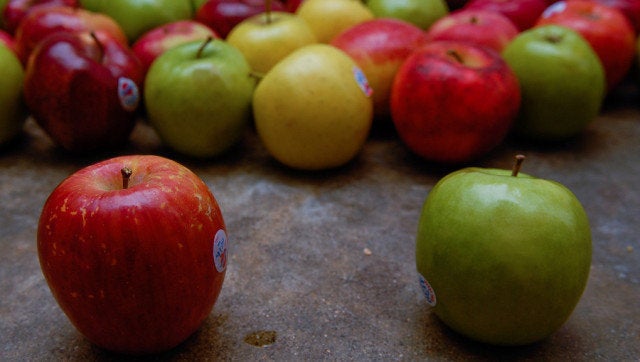 Daily Diets is a series chronicling what professionals in a variety of fields eat during a 24-hour period. We will focus on those whose eating regimes stray from the norm due to time constraints or dietary restrictions, in an attempt to reveal just how multi-faceted modern food culture is.
Esther Lofgren is a 27-year-old professional rower whose career began in high school, blossomed at Harvard University, and reached an all-time high last year, when she and seven other women won gold at the London Olympics in the women's eight. To accomplish such an enormous feat, she works out twice a day: once at the crack of dawn, and again after a full day at her job, where she works as a brand and marketing consultant. She views the food she eats as fuel for her body rather than as a form of entertainment.
"I love delicious things as much as the next person, but eating to boost my performance as a rower has made me very attuned to what my body responds well to and what slows it down, and that helps me continue to make good choices," says Lofgren, whose favorite foods are ripe fruits, fresh vegetables, Greek yogurt and high-flavor grains.
She avoids gluten and limits her red meat intake to once or twice a week. The former, she says, causes "gluten hangovers," which she swears she experiences after pizza dinners or late-night beers. The latter, she says, is "just not good for you." She doesn't forbid indulgences, though -- wine and Starbucks pastries are semi-regular staples.
Lofgren laments the polarized levels of healthiness at restaurants, stating that most places either tend towards gourmet or junk.
"You are supposed to want to be a foodie who slaves away for hours to make a meal that REQUIRES salt imported from Australia made from dried baby tears, or else you must be someone who is speeding through a Burger King drive-through," she says. "My solution is somewhere in the middle -- I've found a few things that I can pre-make or quickly make and eat, happily, with little variation, every day. And then some nights I go all in on a foodie-type dinner, which I've found is best inspired when you're cooking for a friend."
Read Esther's 24-hour meal diary:
Breakfast 1
Medium bowl of gluten-free oatmeal with chia seeds, ground flaxseed, frozen berries, raw almonds, raisins, stevia, and salt.
Large cup of coffee with stevia and 1% milk.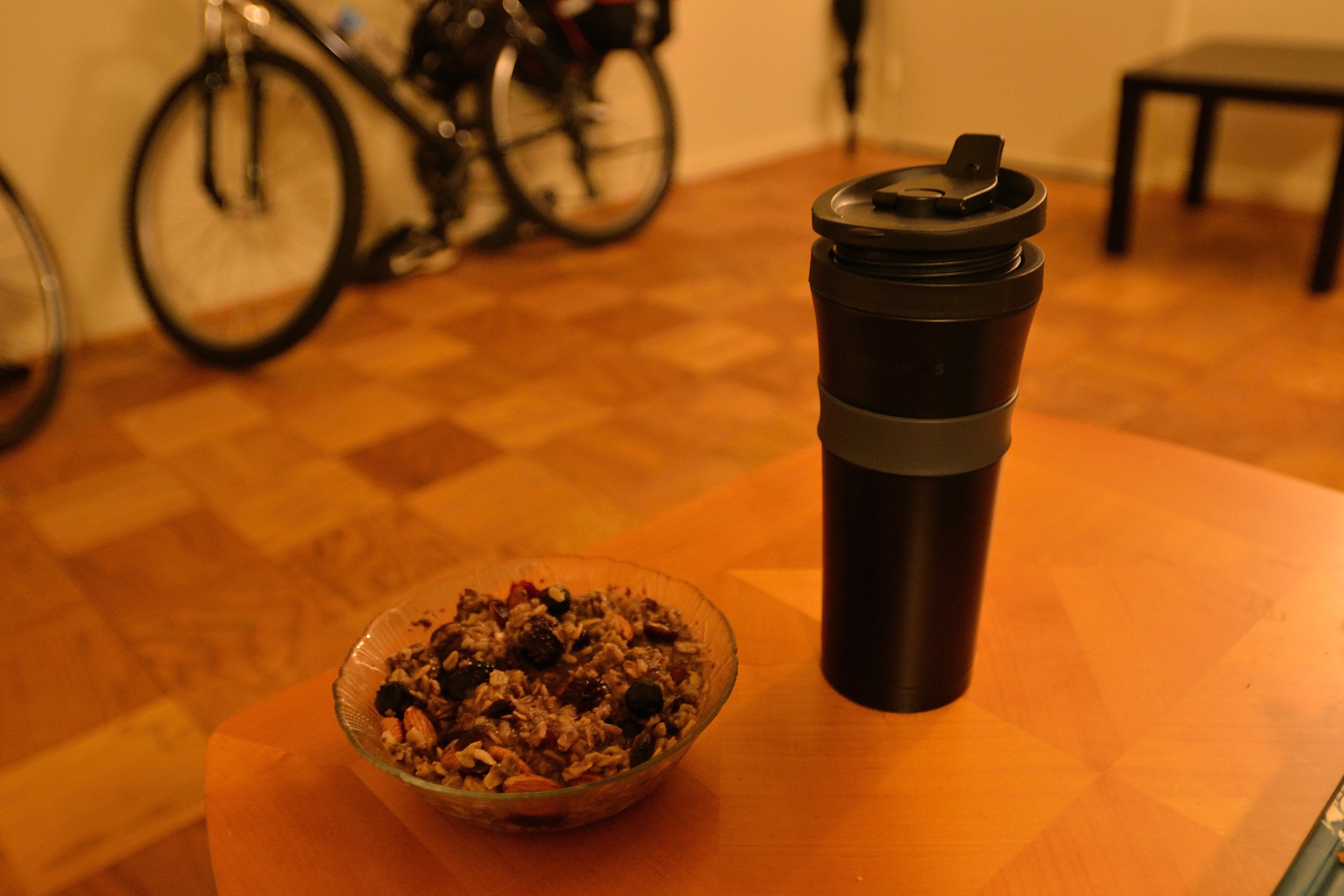 Oatmeal is my go-to before practice, since it tends to stay down no matter how intense the work we do. It's warm during cold weather, too, which helps warm me up when we're heading out for a freezing row. Everything I put into the oatmeal is anti-inflammatory, with omega-3s and antioxidants giving me a boost right from waking up. Salt helps me stay hydrated during practice. And coffee -- no explanation necessary, most rowers' blood in the morning is 30% coffee!
Post-practice snack
Scoop of Superfood powder mixed with water
Scoop of vanilla unsweetened whey protein powder mixed with water
Right after a hard workout, your body is at its most vulnerable and is also most receptive to nutrients. Superfood powder has a really high ORAC value, and protein helps your muscles feel less fatigued later.
Breakfast 2
Starbucks grande latte
Starbucks blueberry scone
This helps me wake up and gets me started at work. A typical morning practice burns between 1000 and 2000 calories, so many rowers eat two breakfasts to help get calories in early.
Lunch
Apple
Medium baby spinach salad with grilled chicken, raw walnuts, strawberries, goat cheese, olive oil, and balsamic vinegar.
Bottle of water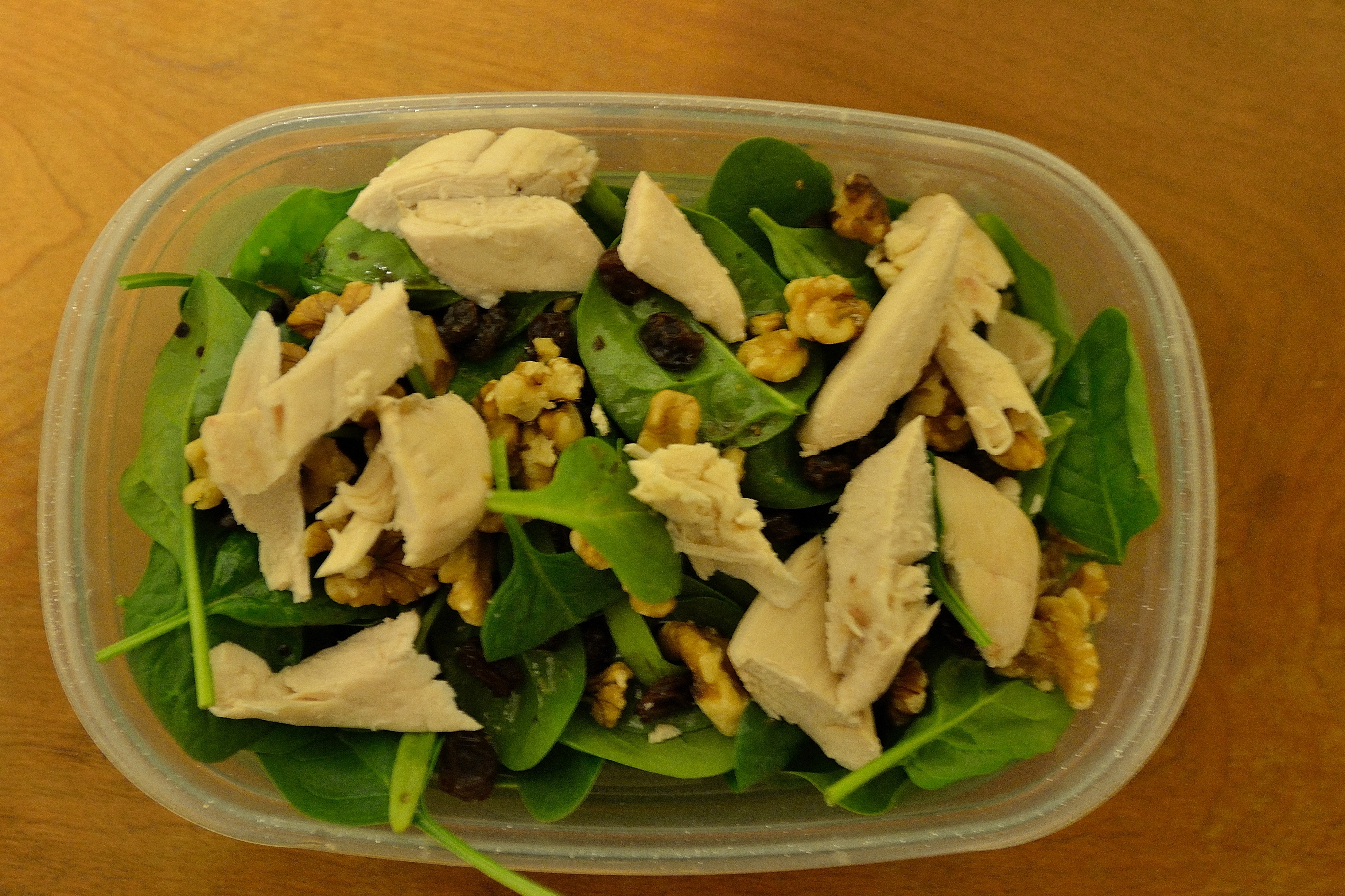 This lunch is a good balance of nutrition, with lots of veggie and animal protein, good fats, and antioxidants from the berries. This is also a chance to get in some fiber, which can be hard to eat right before practice.
Post-workout snack
Medium bottle of carrot juice
Scoop of vanilla unsweetened whey protein powder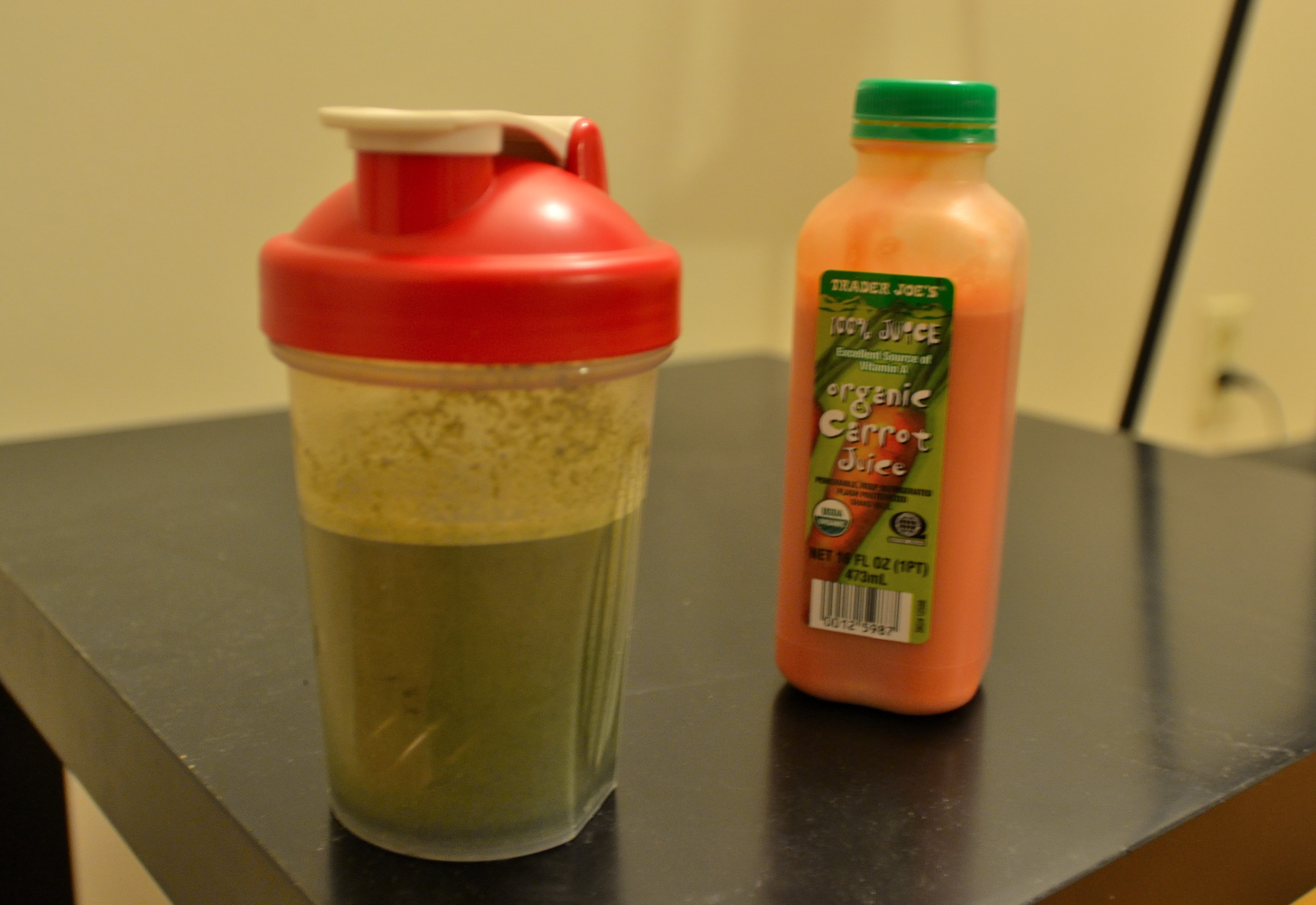 I have an after-work workout, too, so sometimes I'll split this snack between before and after, depending on hunger level. It's important not to start a workout hungry, because you won't accomplish what you set out to do! This has sugar and a ton of vitamins from the carrots, as well as high-quality protein, so it is a good snack whether I'm rowing, running, biking, or lifting (or all four!)
Dinner
Crab-stuffed salmon
Medium baby spinach salad with raw almonds, strawberries, goat cheese, olive oil, and balsamic vinegar
Glass of sauvingon blanc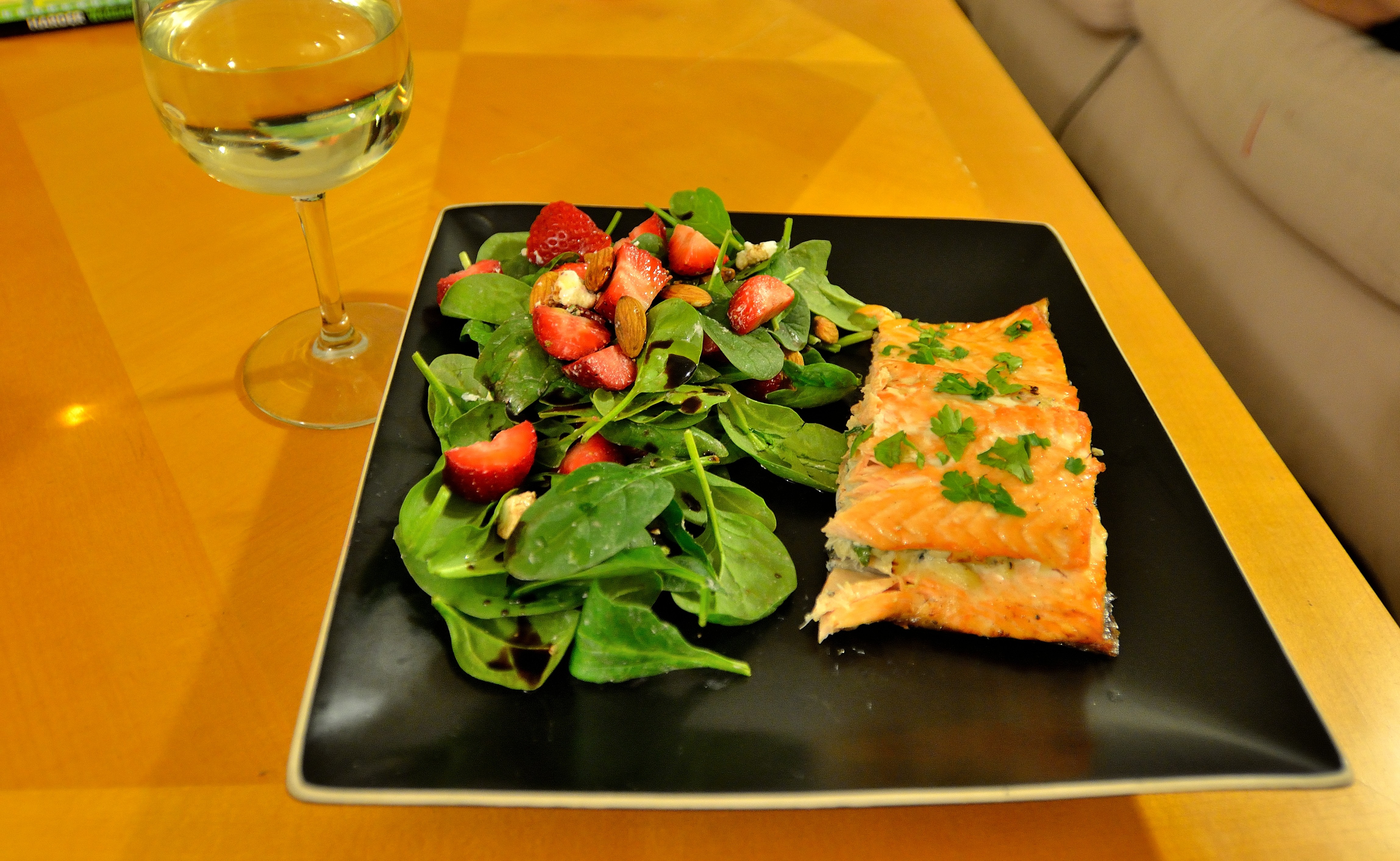 Tons of delicious omega-3s, but no butter, in this Paleo-friendly recipe. This is a good meal to replenish the stores depleted from the day's workout, but also to enjoy! This meal is definitely not an every night thing -- typical includes making leftovers into a stir-fry or a simple big salad with chicken and toppings -- but I'm always looking for recipes like this that are a reminder that eating healthfully doesn't mean eating bland food. And the wine -- everybody likes to unwind a bit at the end of a long day!
If you or someone you know has an interesting or abnormal eating regimen, drop us a line!
Before You Go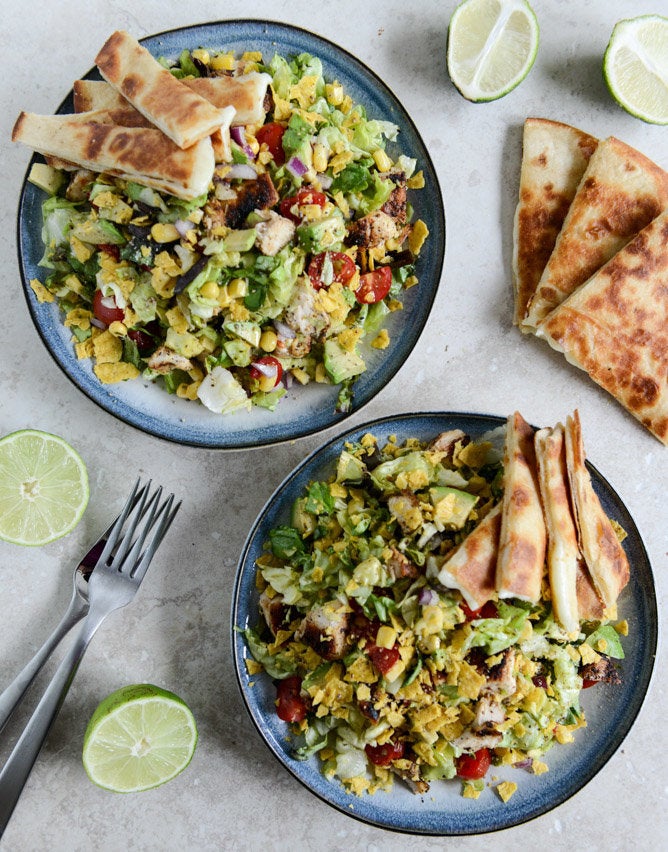 Salad Recipes
Popular in the Community