Period cramps can't stop this Olympian. 
Team USA figure skater Mirai Nagasu recently spoke to Cosmopolitan.com about how she deals with her period during competition. She said she's really not too bothered by a little blood.
"I had my period on the way to the games," she said. "It's really not that big of a deal. You just stick a tampon up there. Periods can induce cramps for me, which I find exercise helps."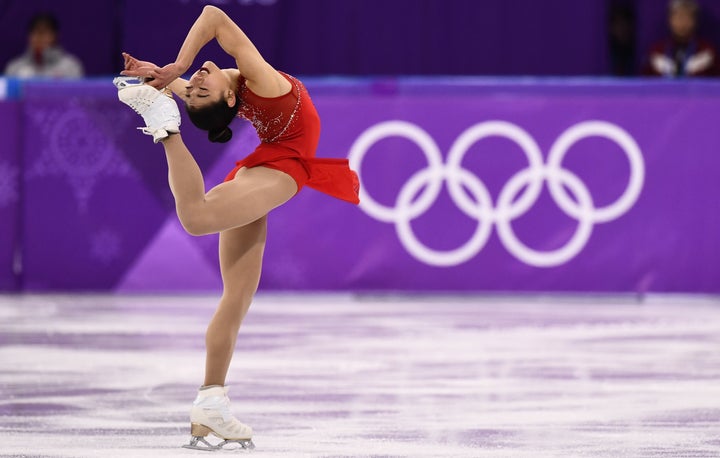 Nagasu, who recently made history as the first American woman to land a triple axel at the Olympics, added that there's always risk of a little leakage, but she can't let that stop her: "You just have to pretend like it never happened."
She's not the first Olympian to get candid about competing while bleeding. During the 2016 Summer Olympics in Rio de Janeiro, Chinese swimmer Fu Yuanhui told a reporter she was on her period while competing. 
"My period came last night and I'm really tired right now," she said at the time, bent over from menstrual cramps. "But this isn't an excuse, I still did not swim as well as I should have."
Women are actual (bleeding) superheroes. 
Calling all HuffPost superfans!
Sign up for membership to become a founding member and help shape HuffPost's next chapter