Watching the Olympic Games on television from Brazil, it's inspiring to observe some of the best sportspeople on the planet pursuing their passions and life-long dreams.
While many column inches have been devoted to the drug cheats, the money, and the corruption that has surrounded the Olympics, and most elite sports for that matter, it is hard not to admire the single-minded dedication that the vast majority of competitors bring to their particular sporting disciplines.
As an occasional marathon-runner, I know only too well the toil and endeavour that's required to get to that finish line.
And I have been watching in awe as competitors from all corners of the world line up, and compete for their countries in a showpiece that for most will be the high point of their sporting careers.
These Olympians are not our only sporting heroes however.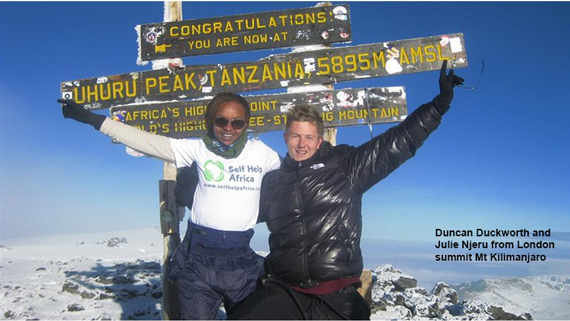 Closer to home, at Self Help Africa, the development charity that I work with, I have witnessed a similar single-minded commitment from supporters who have come to us, offering to raise funds and awareness for our cause, whilst setting their sights on overcoming a particular sporting challenge or obstacle.
Whether it has been at attempt to scale the highest mountain, kayak the longest river, cycle the furthest distance or undertake a swim that no-one has ever tried before, at Self Help Africa we have been fortunate to attract the support of many remarkable and motivated people, over the past number of years.
To provide some examples: in the last decade alone we have been supported by several amateur climbers who have scaled Africa's tallest peak, Mount Kilimanjaro; by cyclists who have pedaled from top to toe of the African continent; by runners who have competed in the ultra-endurance Sahara Sand Marathon; by supporters who have run, cycled and rafted half-way across the globe; and by swimmers who have attempted a world's first, by swimming the entire distance around the coast of the island of Ireland.
Their efforts, along with those of scores more who have put their bodies on the line to undertake any number of endurance efforts from Addis Ababa to Amsterdam, Boston to Berlin, have raised hundreds of thousands of euro to support our agricultural development projects in sub-Saharan Africa.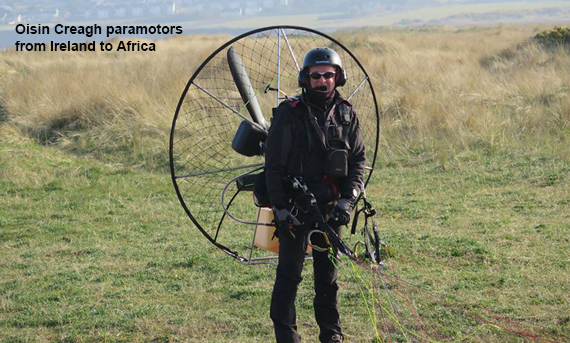 When I've asked some of these competitors what has motivated them to undertake their particular challenge the most common response is one that, in essence, paraphrases the famous English mountaineer George Mallory, when he was asked why he had set his sights on an attempt to become the first climber to reach the summit of Mount Everest.
Although he had been a part of several failed Everest expeditions in the early 1920s, Mallory told an interviewer in 1924 that he was continuing his attempts to climb the world's tallest mountain "because it's there." The mountaineer, who was to lose his life on the mountain, went on to say that "there is no scientific end to be served beyond simply the gratification of the impulse of achievement."
In the coming weeks, Self Help Africa will be wishing another adventurer well when he sets out on a remarkable and never-before attempted journey.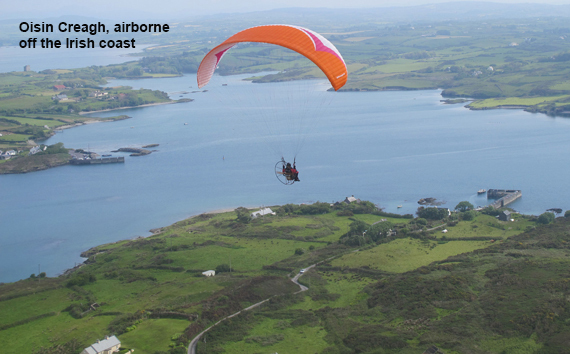 On the last week of August an architect will attempt to become the first-ever flier to successfully travel by paramotor from Ireland to Africa, to support our work.
Powered by little more than a lawnmower engine, Oisín Creagh expects that it will take him up to a month to navigate the skies over Ireland, the United Kingdom, France and Spain, before he arrives on the northernmost coast of Morocco, at Tangiers in mid-September.
One of Ireland's leading exponents of paramotoring, Oisín says that he was inspired by the efforts of David Burns and Maghnus Smyth to become the first swimmers to circumnavigate the coast of Ireland while supporting the work of Self Help Africa, during the Summer of 2015.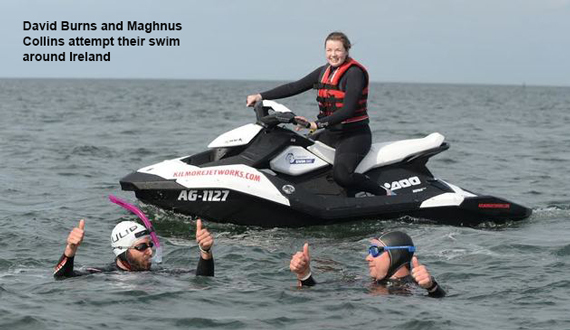 "I crewed a boat that provided support to the two swimmers as they attempted to make their way around the Irish coast, and it left me with a real sense that I should harness my own passion for flying to do something worthwhile for others," he explained to me recently.
"Nobody has ever tried to fly a parachute from Ireland to Africa, so I decided that I would try to become the first," he said.
For me, this is Oisín's version of Mallory's 'because it's there.'
At the same time it is much more than that -- as he is seeking to harness goodwill towards his effort to create opportunities for others -- in this case, the communities in Africa who are benefitting from the work of Self Help Africa.
I believe the feats of these remarkable fliers, swimmers, cyclists, runners and climbers are truly heroic. The individuals undertaking these trips are worthy of immense credit for the manner in which they confront their challenges in the spirit of great Olympians. And while they push themselves to their limits in pursuit of a cherished goal, they are also thinking of others who might benefit from their courageous exploits.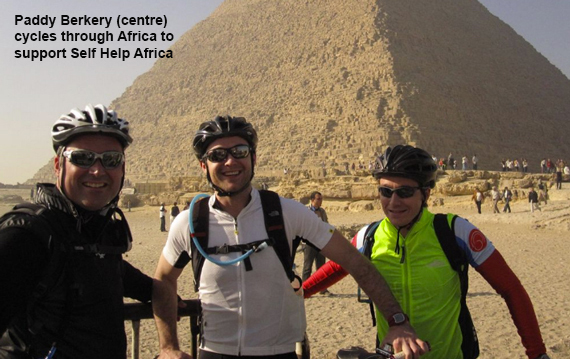 REAL LIFE. REAL NEWS. REAL VOICES.
Help us tell more of the stories that matter from voices that too often remain unheard.