 Do you have the body of a badminton player? An archer? Or even (you lucky creature) a swimmer?
Find out using the BBC's fun Olympic Athlete Body Match. Your faithful correspondant entered her height and weight and found that she most closely resembled Jiho Park, the South Korean diver, competing in the Men's 10m Platform. Or the Canadian rower Lindsay Jennerich. If she were a Judo master, she could compete against the UK's formidable Gemma Howell, who is in the same weight class with near identical dimensions.
The infographic also provides a scatterplot, showing where exactly the reader falls in the weight and heigh distributions of Olympians who, like the rest of us humans, fall between a fairly standard distribution, with a few outliers.
The graph shows us the smallest Olympian: Asuka Teramoto of Japan, who is both the shortest and lightest athlete at the London games, standing at 4'6" and just over 66 pounds. And, on the other end of the spectrum, the tallest Olympian (no surprise): Zhaoxu Zhang of China's Men's Basketball team, who towers over the rest of us at 7'2." Meanwhile, the heaviest Olympian is Guam's Judo champ, Ricardo Blas Jr, who weighs in at 480 pounds.
It's important to remember just how tongue-in-cheek this feature is. While all in good fun, we sincerely doubt we can match the muscle mass, conditioning power, flexibility, balance and control of these elite athletes. But it is a good reminder that, after all, they are not superhuman -- the screens may be big, but their bodies are just our size.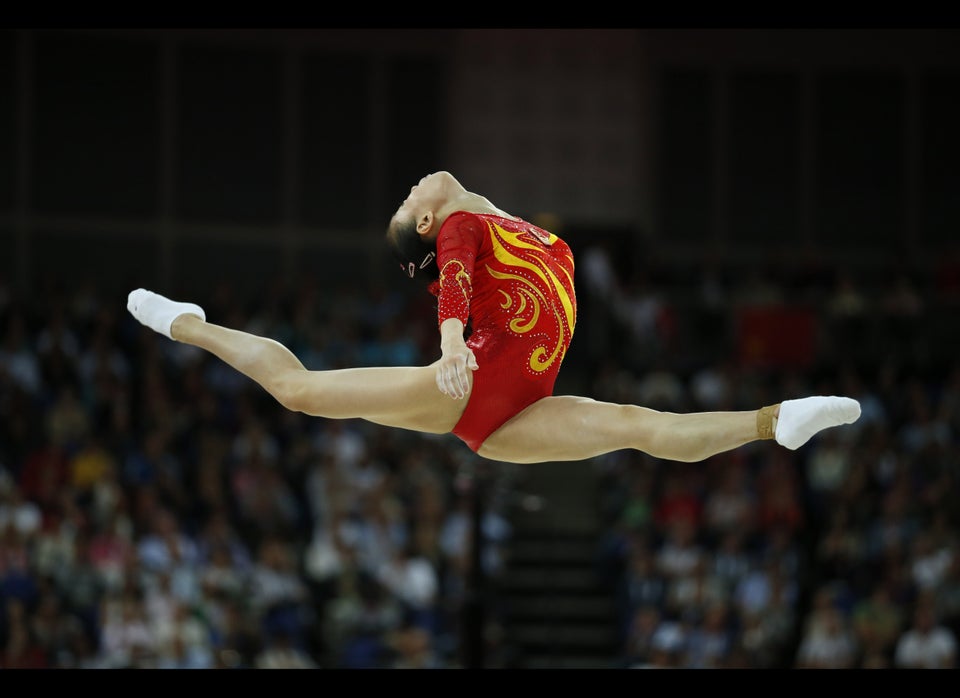 PHOTOS: Olympics Day 4, 07/31/12
CORRECTION: An earlier version of this article erroneously stated that weightlifters Carl Myerscough of Britain and the Ukranian Artem Udachyn were tied for heaviest Olympian. Instead, they are tied for second place in weight. We regret the error.