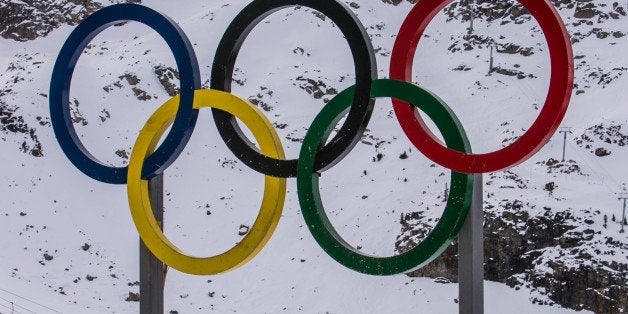 An Olympic athlete is constantly striving to do better -- to get a better score, clock a better time, or get the better of their competition. There is something inside of elite athletes that drives them to keep pushing past their limits in the pursuit of a championship title or podium finish. Olympic athletes show us what the human body is capable of -- what dedication, persistence and passion can achieve. But practice and training will only take you to physical limits. To be an Olympic Champion, often there is something else that pushes you; something that is harder to explain. It pushes you to do better. To give back.
I believe athletes are an invaluable social resource, who play a critical role, not only in inspiring our children to pursue their dreams, but in using the universal language of sport to do better.
In February 1994, I competed in speed skating for Norway at the Lillehammer Winter Olympics. I won three gold medals, and while I worked long and hard to get there, being the best was not what drove my performance.
In late-1993, I traveled to Eritrea as an ambassador for Olympic Aid. I watched children there -- deeply affected by violence and poverty -- kick around knotted-up shirts like soccer balls, and realized something simple, profound and life-changing: children need to play.
That experience helped me recognize the true power of sport and how an athlete could harness that power to give back. I knew if I could win, when my country and the world turned its attention to me, I could turn some attention to those kids in Eritrea.
Even when I was skating at my very best, they gave me a way to do better.
On paper, the pairing almost contradicts itself: that an athlete whose entire life has been focused on themselves -- on achieving their goals and being the best -- would be an ideal role model for giving back. But in practice, for most, it comes naturally. When you reach the peak of your athletic career -- whatever that peak may be -- competition and winning become less important, but that tenacity and desire to do better remains. It's just a question of where now to focus it.
For me, after the Lillehammer Games, I retired from speed skating and today, I am the President and CEO of Right To Play -- a global organization dedicated to educating children, improving their health and fostering lasting peace through the power of play.
When American speed skater Joey Cheek talks about realizing his potential to give back, he talks about his first Olympic medal -- a bronze at the Salt Lake City 2002 Winter Olympics. He says that for a few days, it felt like the whole world wanted to talk to him and celebrate his athletic achievement. But then, when the Olympics ended, so did the attention and he was left asking 'is that it?'. That's when he decided, if he ever had the world's attention again, he would do more.
At the Turin 2006 Winter Olympics, Joey won gold in the men's 500-meters. He used his golden spotlight to bring attention to the plight of children in the Darfur region of Sudan, and donated his Olympic medal bonus to Right To Play.
At the Turin Games, Canadian speed skater Clara Hughes did the same with her gold-medal-spotlight, making a donation to Right To Play and a call to action for Canadians to give.
She is the only athlete in the world to win multiple medals at both the Winter and Summer Olympics (cycling), but for her, it has always been about more than winning -- it is about seizing opportunity, having a voice and giving back.
Today Clara is equally as recognized for her athletic achievements, as she is for her passionate and dedicated charity work with Right To Play, in mental health, and other great causes.
Over the past 20 years, athletes have played a central role to the growth and success of the Sport for Development and Peace movement. Right To Play alone has more than 300 professional and Olympic athletes from 40 countries that have signed on as Athlete Ambassadors. They use their profiles in different ways to help spread the message that play is fundamental to a child's development and that through it, we can teach children how to protect themselves and empower them with the confidence and skills to become leaders in their communities.
I am grateful to each one of our Athlete Ambassadors for their commitment to our cause, and I am grateful to, and admiring of, every athlete who has realized and acted upon their power to do better. Right To Play is only one cause. Imagine the potential.
Sport and play are our instincts and a human need. Events like the Olympics show us sport's ability to transcend our differences and unite us -- both in victory and defeat. Athletes are the carriers of that power.
So as we watch our Olympic athletes -- our sporting heroes -- give us their best in Sochi and all of the Games to come, let us celebrate their athleticism, their sportsmanship and their time on the podium. But let us also celebrate the pure potential they represent in us all to -- even at our best - continue to do better.
Johann Koss is Founder, President and CEO of Right To Play -- a global organization that uses the transformative power of play to educate and empower children facing adversity. Right To Play reaches one million children across more than 20 countries through regular weekly sport and play activities that help build essential life skills and better futures, while driving lasting social change. Visit http://www.righttoplay.com
Popular in the Community