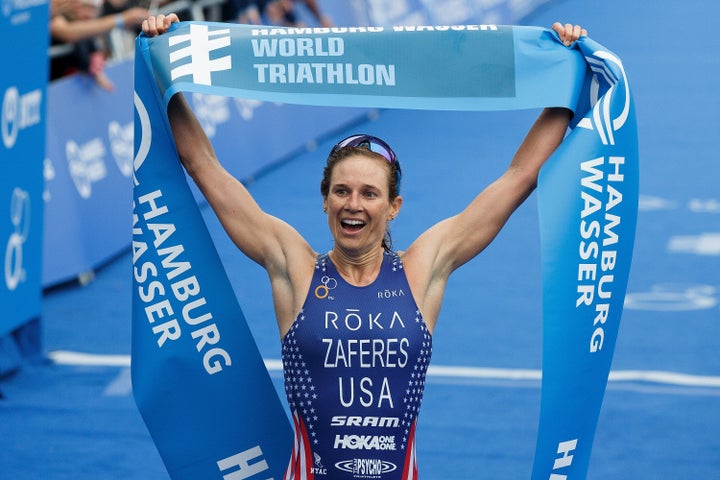 WASHINGTON ― Olympians who train on U.S. public lands are speaking out on why they want and need these open spaces preserved. 
The initiative, dubbed Olympians for Public Lands, came together in response to athletes' concerns about a rising political threat to federally protected lands.
"As an Olympic athlete and an American, I feel passionately about preserving the integrity of public lands," wrote pentathlete Margaux Isaksen in the Colorado Springs Gazette on Aug. 9, before her event began.
Isakson's childhood on a farm in northwest Arkansas near the Ozark National Forest shaped her love for public lands. "As kids, we ran all the trails and swam in all of the protected streams and rivers," she wrote. "Growing up next to the Ozark National Forest shaped me as an athlete and pushed me to become an Olympian."
Katie Zaferes, a triathlete competing in Rio, said it was the opposite experience that inspired her. "I grew up in Maryland, in a community that lacked access to public land. As a teenager, I ran on roads without shoulders and swam largely in pools," she wrote in the Santa Cruz Sentinel on Aug. 13. "Now I have the opportunity to train in these larger-than-life landscapes that afford me the luxury to run on miles of single track and swim in pristine bodies of water."
"As an athlete and as someone who is lucky enough to spend much of life in public lands, I urge others to add their voice in support for public lands. They create not just Olympians but also communities," wrote Zaferes, who will compete in the triathlon final on Saturday.
That's why Olympians for Public Lands, with support from public lands advocates in Washington, seeks to seize this moment of public attention. Melissa Schwartz, a consultant working with the initiative, said it is "an effort to give Olympians a voice in the ongoing discussion about the value of public lands as a small community in Congress attempts to undermine protections."
Other Rio Olympians also plan to post their views, Schwartz said, including archers, runners, bikers, rowers and canoeists.
REAL LIFE. REAL NEWS. REAL VOICES.
Help us tell more of the stories that matter from voices that too often remain unheard.