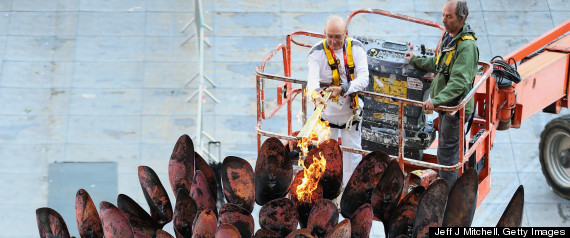 Although it didn't die by accident, the London 2012 Olympic flame had to be extinguished for security reasons on Sunday evening.
Before cutting the gas, torch bearer Austin Playfoot transfered the flame to an Olympic torch. Playfoot, who was a torch bearer for the games in 2012 and 1948, re-lit the flame from a cherry picker once the cauldron was moved.
Nevertheless, this isn't the first time the flame has been extinguished during the Olympics.
A rainstorm during the 1976 Summer Olympics in Montreal put out the ceremonial fire in its cauldron, which was then re-ignited using an official's cigarette lighter.