Despite the longstanding tradition of Olympic stars gracing Wheaties' "breakfast of champions" boxes, Grub Street reported Friday that it's because of "preexisting sponsorships" that the Final Five gymnasts appear instead on special edition boxes of ― wait for it ― Kellogg's Special K.
Special K, long marketed for weight loss, is selling so poorly these days Kellogg's own CEO just called it "a major drag." And this isn't even regular Special K. It's "Red Berries," the kind with those freeze-dried nuggets that taste like space food.
Just look at these poor superior humans having to muster smiles over an inferior cereal:
Sorry, Special K, but not even these Olympic sweethearts can convince us to eat this. Unless Simone Biles wants to eat it with us, of course. We'd do pretty much anything to eat cereal (or do anything else) with America's golden girl.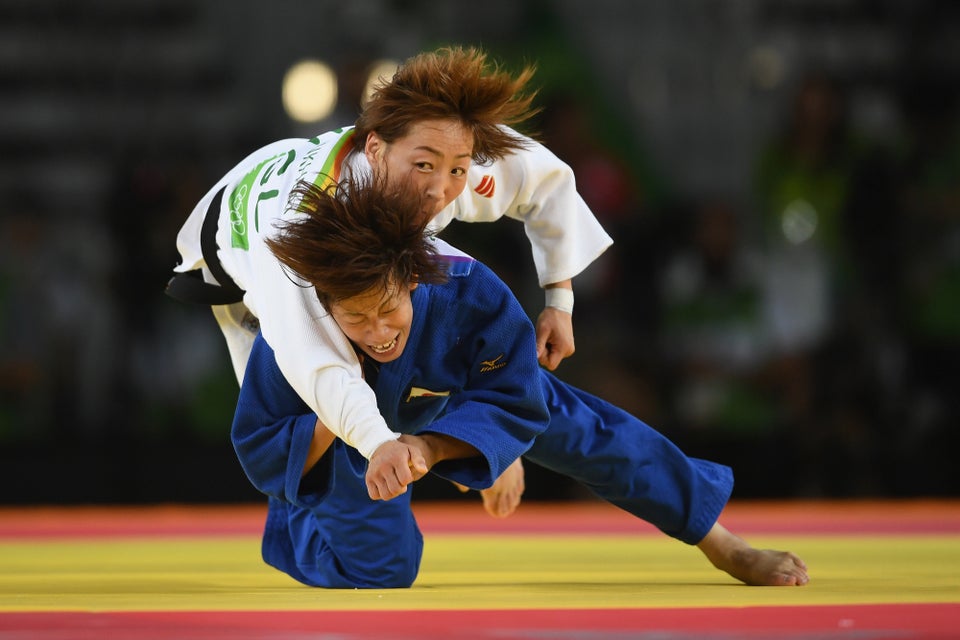 Best Photos From The Rio Olympics