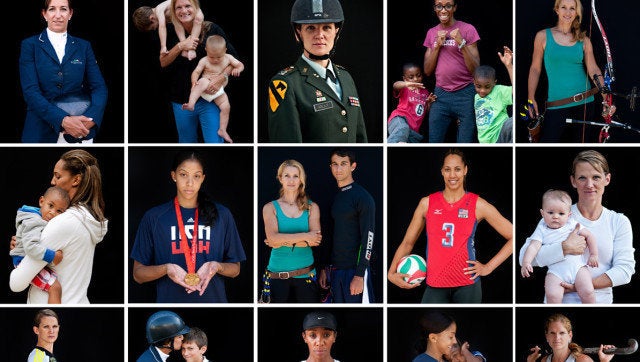 When my colleague and friend, Jennifer Pottheiser, dreamed up the idea for the "Olympic Moms" series, we never thought we'd pull it off. It was April 20; we had exactly three months to coordinate with 17 Olympic hopefuls. Olympic athletes are incredibly busy people. Moms are incredibly busy people. But athletes that are moms? How would we squeeze into their schedules?

We soon learned that if time management was an Olympic sport, these women would all be competing for the gold. Over the past three months we've spent 14 hours with Mickey Kelly; 47 minutes with Khatuna Lorig. Olympic gold-medal favorite Lashinda Demus met us at the track on July 4 to train on what should've been a day off. Tayyiba Haneef-Park invited us to her annual July 4th picnic; we met up with Keli-Smith Puzo on the campus of her (and my) alma-mater where she was competing in a tournament - and sharing a cramped dorm with her mom and two boys. We've filmed in Colorado, California, Pennsylvania and Maryland.

The number of moms competing in the Games whittled from 17 hopefuls to 13 competitors and one alternate. A flash storm cancelled our flights to Atlanta -- and, as it would turn out, our entire shoot with high-jump favorite Chaunte Lowe. Kerri Walsh and Christie Rampone's agents tried so hard to fit us in -- at one point we were scheduled with both. The moms that we didn't have a chance to feature have each invited us to shoot with them after they return home from London -- and how can you say no to that? I, for one, didn't want to distract Kerri Walsh in the final day before she left for London. [STORY CONTINUES BELOW PHOTOS]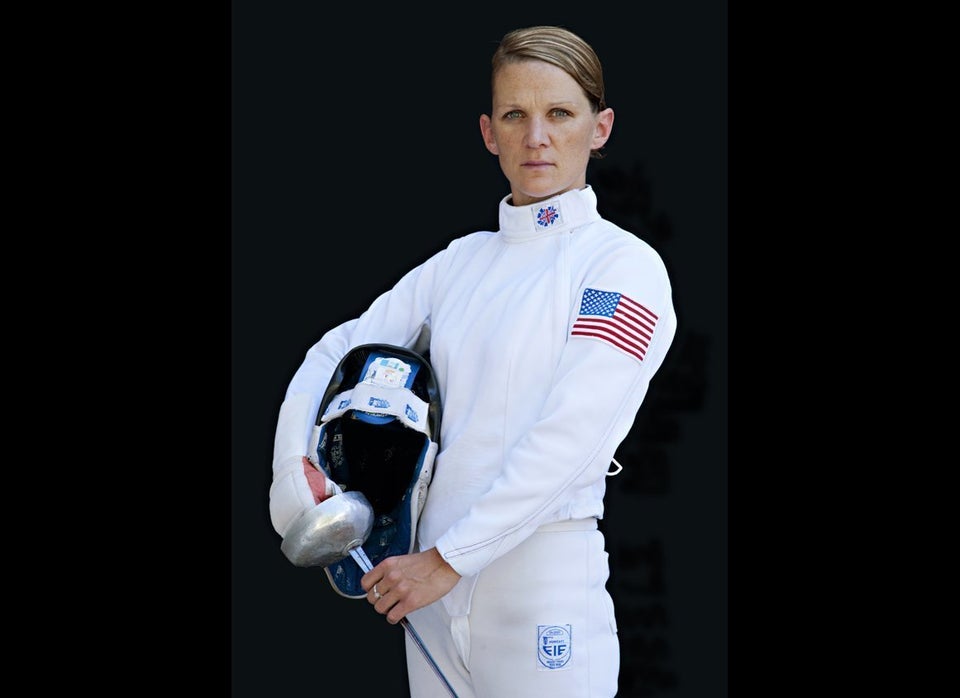 Olympic Moms
Jen first thought of this series back in 2008, but never acted on. I was traveling abroad when she asked if I wanted to help her produce it -- and fit it in before the athletes headed to London. I told her she was crazy. I'm a little crazy myself, so I jumped on board.
When Jen sent the first emails out to the athletes and their agents, we sat with our fingers crossed. Was this a completely bogus request? A pair of independent filmmakers want to come over before you wake up your infant; we'll stick around for your eight hours of practice, dinner with your family and bedtime stories. And squeeze an interview and photoshoot in there while we're at it. The first response came within an hour -- Mickey Kelly was very interested.
The project wouldn't have been possible without production manager Kerry Caifa. She is one of the most organized women I've ever met -- and she's also a mom. Within two weeks of that April 20 email, she'd secured our first interview. Then there was the small question of where this would air. And how we'd fit it into our already-jam-packed schedules.
This summer, this journey, has been incredible. It was far from ordinary -- which is just how I like to spend my summers. As a kid, I did all the regular stuff -- trips to the Jersey Shore, pool parties, riding bikes for hours on end -- but my nights were completely different from the other kids in suburbia. My siblings and I spent our summer nights watching my mom and her friends win one softball championship after the next. This year marks the 40th anniversary of Title IX -- and the 40th year for Brown's Landscaping Softball Team of the venerable Rutherford Women's Softball League.
Watching my mom and her Brown's Landscaping teammates all these years, I've always understood that women don't need to stop playing sports just because they want to have children, just because they want to start a family. They can absolutely do both. And, contrary to popular belief, their bodies can handle it.
Of course, my mom and her friends are far from being Olympic athletes. But their spirit is the same. Just like Mickey and Lashinda, Tayyiba and Danielle, they taught their daughters -- and sons-- that women can have athletic careers as long and successful as those of their male counterparts, without sacrificing their dream to start a family.
When Jen asked me to embark on this project, I couldn't help but imagine what it would be like to be one of these kids; what it would be like see my mom compete in the Olympics. I thought of all the life lessons I've learned from the ladies of Brown's Landscaping. Today, I wonder what Lailaa and Dontay and Lily will think when they realize that the Olympics aren't something most kids share with their moms; when they realize that their moms are truly amazing. Then again, after spending just a day with of these inspirational moms, I'm pretty sure that their children already know that they are so lucky to call these women -- these athletes -- Mom.
Popular in the Community