Given a second chance, the Sochi Olympics got its rings to work. Even better, Konstantin Ernst, the creative director of the Sochi Games, poked fun at the ring-related lighting malfunction that occurred during the opening ceremony.
Early in the closing ceremony at Fisht Olympic Stadium on Sunday, five groups of dancers formed the five Olympic rings. In a nod to the high-profile flub during the opening ceremony, one group purposefully paused before the iconic formation was completed.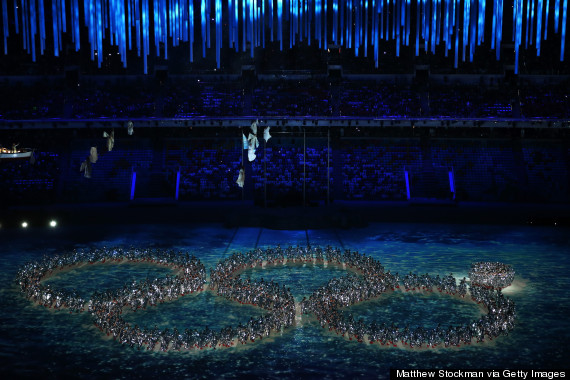 Photo by Matthew Stockman/Getty Images
The delight of the Russian crowd, that fifth group of dancers soon expanded outward to complete the set.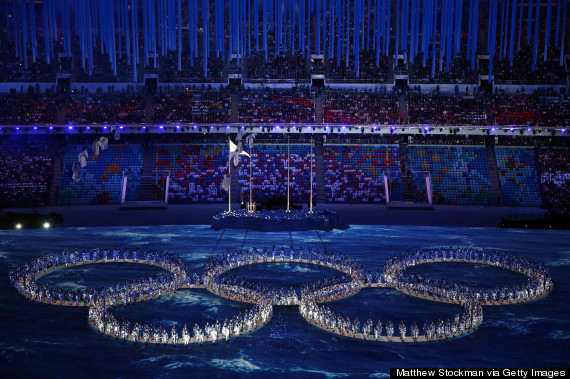 When the eyes of the world first turned to Sochi on Feb. 7 for the opening ceremony of the 2014 Winter Olympics, a lighting malfunction resulted in a missing Olympic ring. Instead of there being five interlocking rings of light displayed, the world saw four rings and a stubborn snowflake that had failed to transform.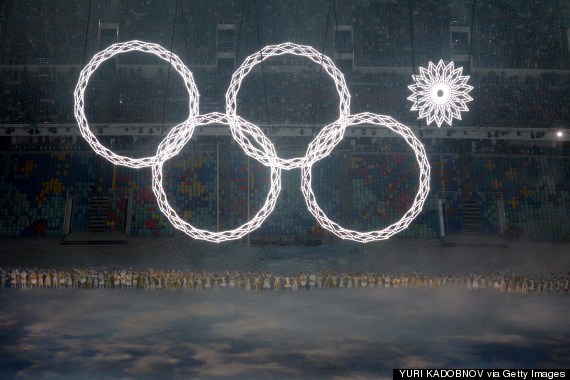 While most viewers watching live -- and via tape delay -- across the globe saw the four rings, those watching on television in Russia did not. Rossiya 1, the Russian host broadcaster, showed rehearsal footage in which the rings functioned as planned.
Related
Before You Go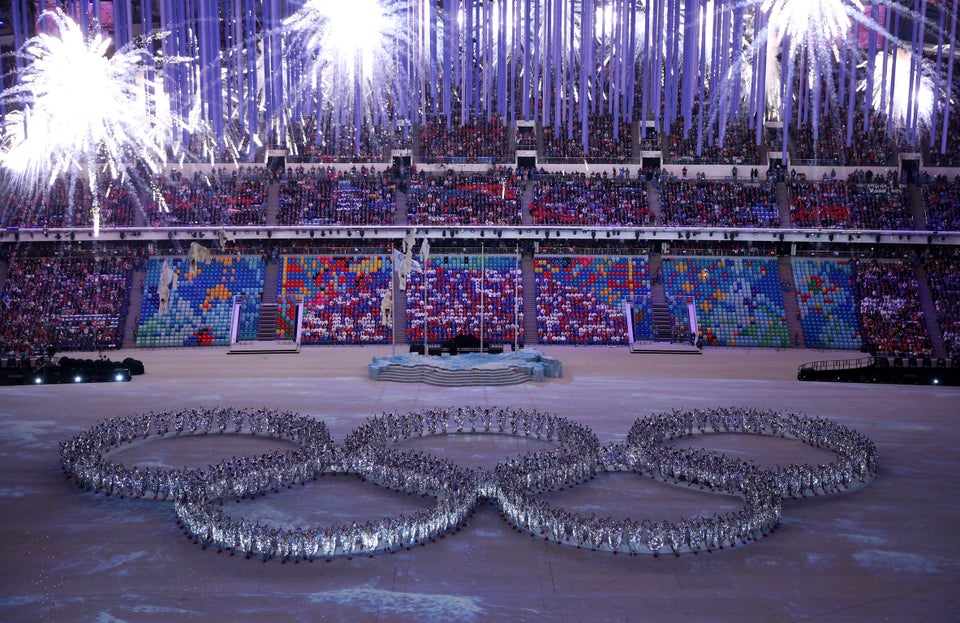 PHOTOS: Sochi Olympics Closing Ceremony
Popular in the Community