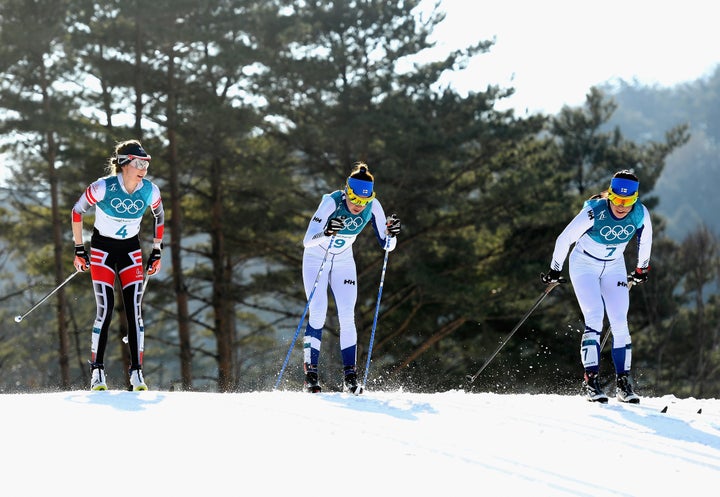 In what could easily be any Olympic athlete's worst nightmare, an Austrian cross-country skier took a wrong turn during the Pyeongchang Winter Games on Sunday, destroying her chance of earning a medal.
Teresa Stadlober was in second place in Sunday's 30-kilometer mass start, with just 7 kilometers (or around 4 miles) to go, when the 25-year-old mistakenly veered right on a downward slope as her competitors went left.
By the time she realized her mistake, Stadlober was in eighth place. She eventually crossed the finish line in ninth.
"I don't know. I really don't know," she later told The Associated Press. "I took the wrong way, and I did this twice. The second time I wasn't sure anymore. I had a blackout. I don't know why I took the wrong way."
Stadlober said she cried and embraced her father at the finish line.
"He just said, 'It was not your day today.' But when you want to win a medal you have to know the track," she added.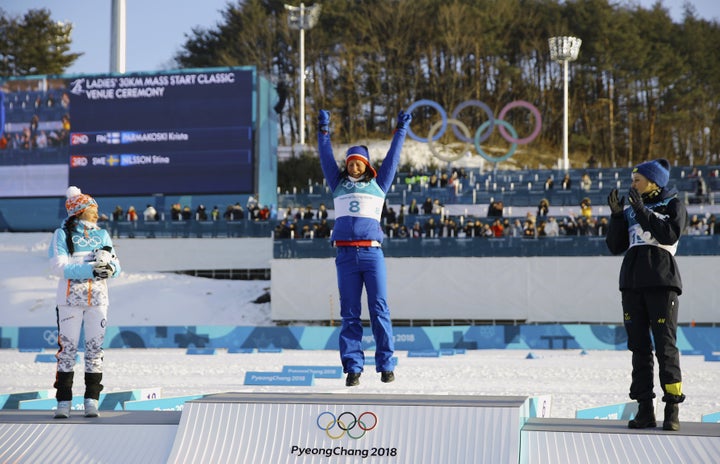 Norway's Marit Bjoergen, who is now the most decorated Winter Olympian of all time, finished first to secure her 15th Olympic medal.
Bjoergen entered the 2018 Games with 10 medals and recently broke the previous record of 13 medals held by Norwegian biathlete Ole Einar Bjørndalen. Sunday's gold medal is her eighth of her Olympic career.
Bjoergen's competitors finished almost two minutes behind her. In second, earning silver, was Krista Parmakoski of Finland, and in third, earning bronze, was Stina Nilsson of Sweden.
Calling all HuffPost superfans!
Sign up for membership to become a founding member and help shape HuffPost's next chapter