 Sleep. It's the five-letter word that can send some of us into frenzy-fueled insomnia. We've all been there: counting down the hours until we can get back into bed, only to find ourselves staying up too late staring at undeserving screens -- one in the parade of sleep saboteurs we face each day. When you finally pull the covers up, you promise yourself tomorrow night you will be better, only to repeat the sleepless cycle night after night, leaving your eyes heavy and your mind foggy day after day.
As a new mom and an elite-level athlete I have beyond-busy days, so I'm no stranger to exhaustion. But I'm also always looking for ways to take my training to the next level. I have two amazing coaches who push me every day in my swimming, biking and running. My nutritionist has helped me hone my diet so I can fuel my body to get me through even the most exhaustive workout. I work with a sports psychologist who helps me mentally prepare and focus for each race, and a team of others who help me and my muscles recover for the next day of training.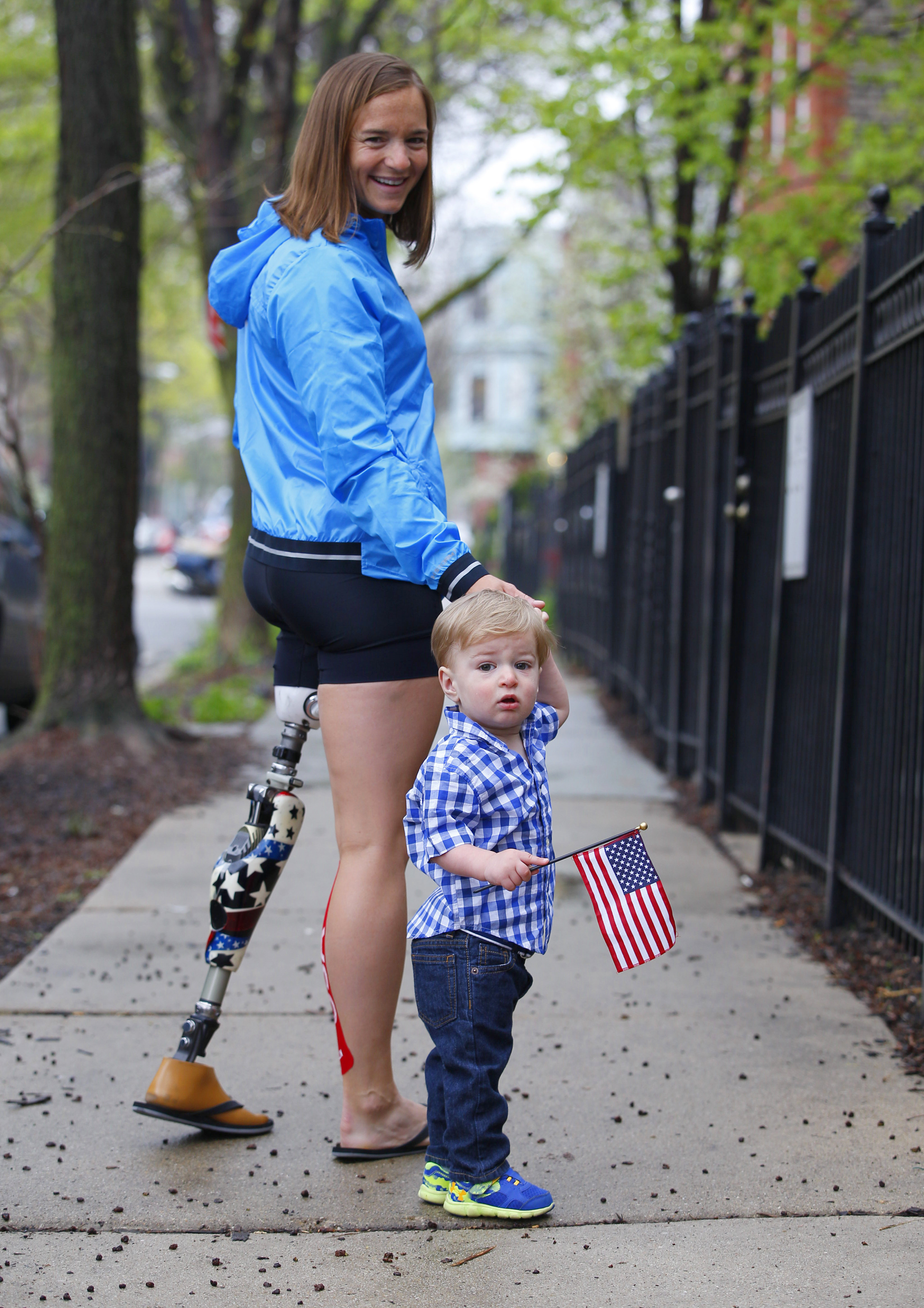 In my personal life, I have an amazing support system of babysitters, a nanny and an encouraging husband, who watch our son while I train to be the best athlete I can be. And yet, I've still found myself exhausted halfway through the day, struggling to find the energy to get through a second workout. Being a new mom, I knew that exhaustion was part of the parenting package. But when I was often too exhausted to keep up with second workouts that once came so naturally, I knew I needed a change. Cue training for sleep!
Working with a sleep expert from Sleep Number, I've learned the ins and outs of full mind-body recovery thanks to a sound night's sleep. Deep sleep not only restores the spirit, but energizes the brain and body. Too little, and your ability to make split-second decisions is compromised. On ultra-intense training days, my body needs even more sleep than the average person's does so I can fully recover from the day. My husband and I are lucky that our son is a great sleeper -- once he is asleep, he typically doesn't wake up for 10 to 11 hours, giving us plenty of time for our own restorative sleep. I've learned to limit caffeine (no midday latte for me), avoid bright lights before bedtime and ditch the devices at least an hour before I hit the sheets, all while trying to maintain the same sleep schedule every night.
Sometimes these suggestions are easier said than done, but I've made a strong effort to incorporate them into my routine, with the goal of getting eight or more hours of solid sleep a night. And it must be working because soon after I began my sleep training, I've noticed a drastic change in my days. My mind has been clearer and I can focus longer. Whether it's in the pool, on the bike or reading a bedtime story to my son, I'm able to savor moments in a new way.
My training has improved, I'm able to push my body further than ever before, and I've seen my training times gradually speed up. I've experienced firsthand how sleep training can quickly become an athlete's secret weapon. After all, my bed has become one more tool that helps me take my training to the next level so I can be ready to race with the world's finest athletes this year in Rio!

Just like diet and exercise, sleep is unique to each person and important for optimal health. Sleep Number® beds adjust on each side to your ideal level of firmness, comfort and support -- your Sleep Number® setting. And when you add SleepIQ® technology you'll know what to adjust for your best possible sleep.