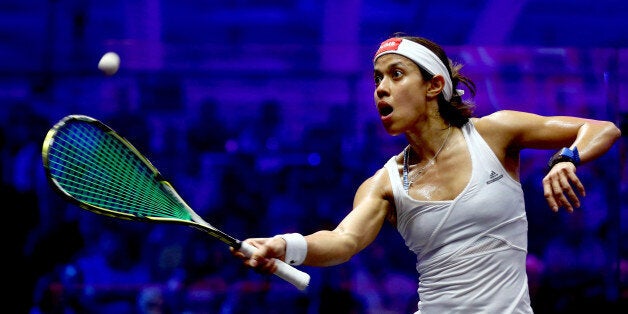 HONG KONG -- Despite many setbacks, the 2016 Rio Olympics are finally here. The world will be watching many of the greatest athletes of our time -- Serena Williams, for example, who rightfully asked that she be considered "one of the greatest athletes of all time," regardless of gender, after she won the 38th major title of her career.
With no disrespect to Williams and her many impressive achievements, there is another female contender for "greatest athlete of all time," one who has never had the chance to compete in an Olympic arena and who is certainly not a celebrity like Williams. She is the Malaysian squash player Nicol David, who was ranked number one in the world for 108 months straight -- nine years. That beats the records of both Steffi Graff and Williams in tennis by almost two years. It's hard to think of another athlete -- male or female -- who has dominated his or her sport for so long.
Nicol David, you deserve to be an Olympian in the true sense of the word.
Despite this, David remains almost entirely unknown outside of her sport and has sadly been deprived of the opportunity to showcase her talents to the world at large. The same could be said of Jahangir Khan of Pakistan, who in the 80s and 90s was considered the greatest player in the history of squash and holds the world record for the longest winning streak by any athlete -- 555 consecutive matches.
In the sport of badminton, before it was included in the Olympics in 1992, there was the great Rudy Hartono of Indonesia, who won the prestigious All-England Championship (the badminton equivalent of Wimbledon) for seven years straight. He only ever played in the Olympics once, in 1972, when badminton was included merely as a demonstration. Badminton is played by millions of people across Asia and has been dominated by players from the region -- China, Indonesia and Malaysia -- but would not be included as an official sport at the Olympic Games for another 20 years.
All of these athletes would likely be the first to claim that they aren't playing for public glory -- as would many athletes. But for David, and those playing in sports without professional opportunities, the Olympics means something. Sprinters, swimmers and gymnasts look forward to the Olympics as the culmination of all their training and efforts. David has said that she would happily give up all of her (many) career titles for an Olympic gold medal for Malaysia.
David made this claim in 2012, a few years after squash failed in its bid to be included in the 2016 Rio Olympics. Squash lost to golf and rugby. Golf in particular engaged in a vigorous campaign, with superstars like Tiger Woods trying to convince the International Olympic Committee to include golf in the Rio Olympics. The IOC eventually succumbed.
It seems as if the committee chose sports that would allow developed nations to add to their medal tally and have almost nothing to do with their global popularity.
And then there is basketball, where the gold medal has been consistently won by an American team jam-packed with National Basketball Association millionaires. Surely the Olympics is not for them, and surely NBA players do not need to reaffirm their superiority by beating up on smaller nations with fewer resources.
Golf's inclusion, in retrospect, seems to have been a poor decision. Golf's top four male players, and several others, have all decided to skip the Rio Games, citing "health concerns" due to Zika. Few believe these worries are sincere. Professional golfers have all but admitted that they do not see an Olympic gold medal as essential to their career: Rory McIlroy confessed that he wouldn't even be watching Olympic golf and would instead tune in for "events like track and field, swimming, diving, the stuff that matters." He continued: "I got into golf to win championships and win majors. ... I didn't get into golf to get other people into the game."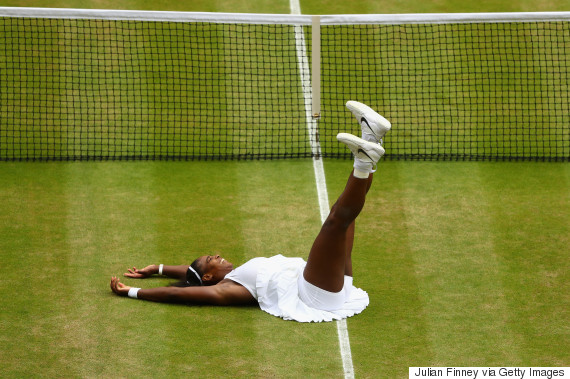 Williams celebrates victory at Wimbledon on July 9. (Julian Finney/Getty)
Want proof that it's all about the money? The top nine women golfers are all going to Rio, despite the greater health risks from Zika. Women golfers lack the same professional opportunities afforded to wealthier male golfers, so the Olympics is far more important.
The Professional Squash Association is, understandably, annoyed that golf is proving to be a poor addition to the Olympics. Alex Gough, chief executive of the PSA, said: "It has been intensely frustrating. ... You've got [golfers] saying it won't count as their pinnacle, and that's the most disappointing thing to the squash-playing community."
Surely NBA players do not need to reaffirm their superiority by beating up on smaller nations with fewer resources.
As James Willstrop, formerly the world's top squash player, wrote in the Guardian:
I heard so many [squash] players saying that 'the Olympics would be our pinnacle' so many times in interviews that it became funny. When you stop to think about it, it's not very kind to the venues that host superb events that support our sport year after year and decade upon decade, but we really meant it.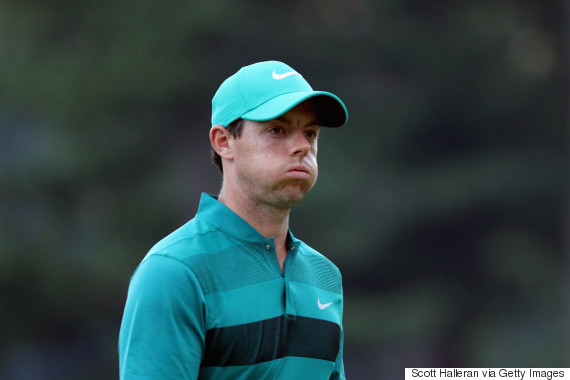 McIlroy during the second round of the 2016 Professional Golfers' Association of America Championship at in New Jersey on July 29. (Scott Halleran/PGA of America via Getty)
A sad postscript to the saga of squash at the Olympics: in 2015, it again lost its bid to be included in the games, this time for the 2020 event in Tokyo. It was beaten by karate, baseball and softball, surfing, sports climbing and skateboarding. It seems as if the committee chose sports, apart from karate, that would allow developed nations to add to their medal tally and have almost nothing to do with their global popularity. How many people really engage in sports climbing? And does baseball (tainted in the U.S., its home, with drug abuse) deserve to be there? Baseball is played seriously in only a handful of countries. Nor will Olympic baseball overtake the professional leagues, especially the moneyed Major League Baseball.
Squash, a demanding sport by any standard -- and one enjoyed by many millions of people around the world, is perhaps the most egregious snub. But there are others. Watch any video of the Southeast Asian sport sepak takraw (also known as "kick volleyball") and see the athleticism and agility on display. One could probably guess that it enjoys more popularity than some the more obscure sports currently in the Olympics like curling, and it certainly requires much less money than something like sailing.
We should ask ourselves: Which sports and athletes really need the Olympic spotlight? The justification for including sports like soccer, rugby and golf in the Olympics is that they will draw visitors and television eyeballs. But this is an error: these sports would be popular with or without Olympic representation. We should also remember that professional footballers, tennis players and the like already have many opportunities to perform on a global stage and are watched almost to the point of fatigue. Why have soccer at the Olympics when there is already a World Cup?
Compare this to other events: athletics, swimming, gymnastics, badminton, table tennis and other less popular events. The Olympics may be the only time the entire world is watching some of these remarkable but less famous athletes compete in a sport that they have dedicated their lives to. These sports -- along with other sports and games around the world that remain ignored by the global media or are thwarted by the money and celebrity associated with other sports -- are the ones that should be celebrated at the Olympics.
Nicol David, you deserve to be an Olympian in the true sense of the word. The IOC owes you an apology for depriving you of the global stage you richly deserve and owes us an apology for taking away the opportunity to watch you show off your amazing range of skills.
PHOTO GALLERY
Mesmerizing Photos From Rio Olympics 2016
Calling all HuffPost superfans!
Sign up for membership to become a founding member and help shape HuffPost's next chapter