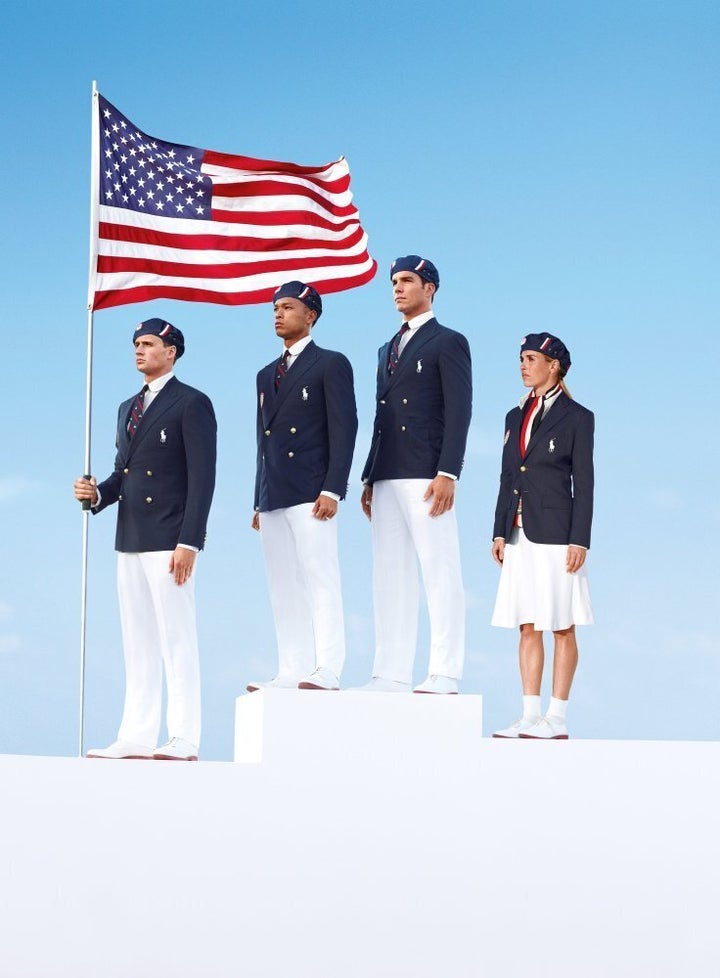 UPDATE: After a strong backlash, Ralph Lauren has announced that it will commit to producing the U.S. Olympic team uniforms for the 2014 Winter Games in the USA, writing in a statement: "Ralph Lauren promises to lead the conversation within our industry and our government addressing the issue of increasing manufacturing in the United States."
Yet there's another sticking point: the uniforms were made in China. ABC World News noted that every single piece of the uniforms, from the neckties to the shoes to those silly berets, was manufactured overseas. Nanette Lepore, a strong advocate of American-based manufacturing and New York City's Garment Center, told ABC World News, "Why shouldn't we have pride not only in the American athletes but in the American manufacturers and laborers who are the backbone of our country?"
Check out the uniforms below and tell us what you think: is it problematic that the U.S. Olympic uniforms weren't made in America?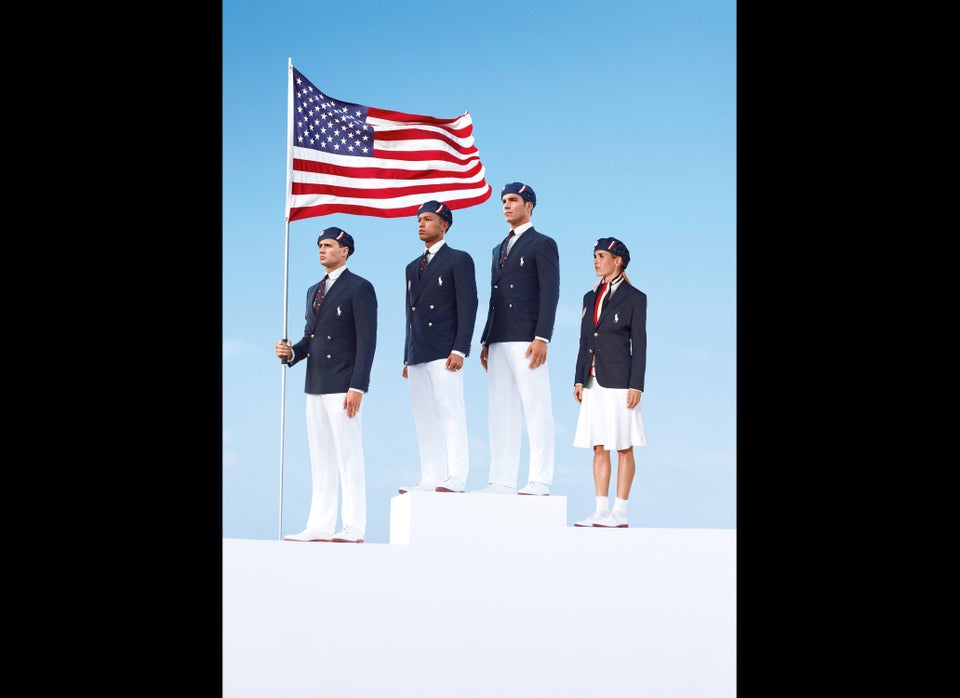 Ralph Lauren Uniforms For 2012 Olympics
Related