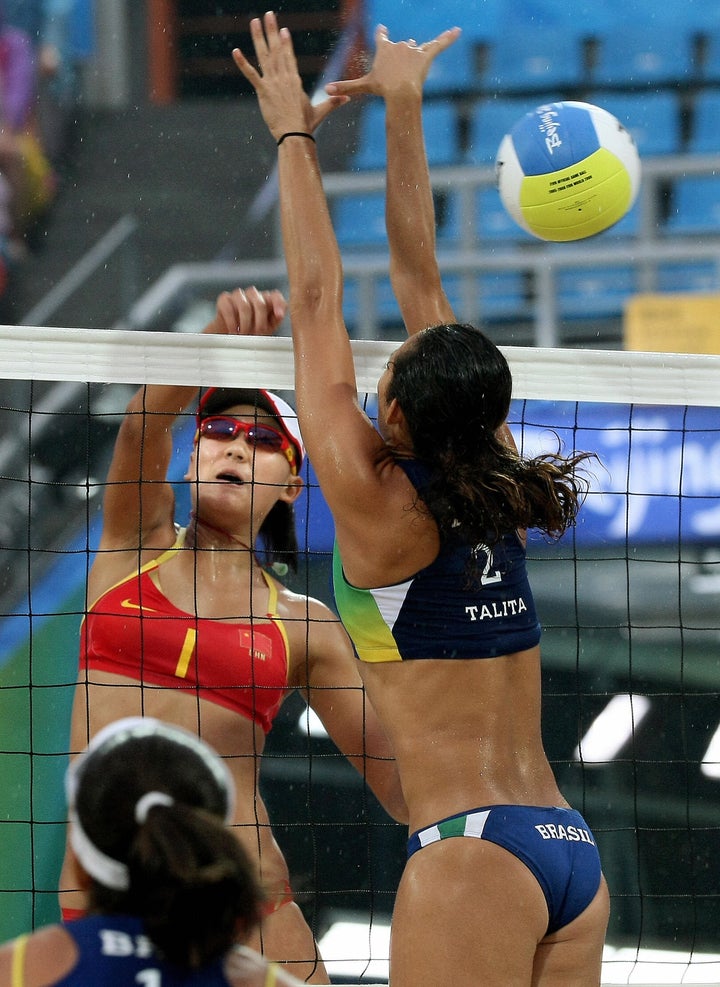 There aren't many "sexy" sports in the Summer Olympics (unless you consider sweating sexy, in which case the Summer Olympics are your dream come true). But beach volleyball has long been cheered -- and jeered -- for its skimpy uniforms, the teeny bikinis worn by tanned, toned players such as Misty May-Treanor and Kerri Walsh much to the delight of many viewers.
But the days of mandatory bikinis are over, says the International Volleyball Federation. According to newly adopted rules, female competitors in Olympic volleyball will be permitted to wear shorts and sleeved tops out of respect for the cultural beliefs of some participating countries.
According to the Telegraph, the new guidelines permit "shorts of a maximum length of three centimeters (1.18 inches) above the knee, and sleeved or sleeveless tops."
The new rules won't necessarily result in the banishment of bikinis; after all, many of the players are professed fans of the tight uniforms. In a USA Today interview, U.S. champ Kerri Walsh extolled the kit as useful, saying "We need to be wearing bikinis. You don't want to be wearing baggy clothes and be lost in your clothes... we found something that is functional and sassy at the same time."
Other athletes are more upfront about the bikinis' appeal, including British star Denise Johns. "The people who own the sport [the Fédération Internationale de Volleyball] want it to be sexy," Johns told the Sunday Times. "I used to play in shorts and a T-shirt and was reluctant to change. But if it gets volleyball attention, so be it."
Women's beach volleyball, on the other hand, has introduced uniforms intentionally to focus attention on the athletes' bodies rather than for any technological, practical or performance-enhancing reasons. Women must compete in bra-style tops and bikini bottoms that must not exceed six centimetres in width at the hip (men compete in shorts and singlets).
Now Australian players, as well as any other countries' delegates, may choose for forgo the bikini uniforms if they so choose.
To read up on the new guidelines, head to Telegraph.co.uk and share your thoughts about the famous beach volleyball uniforms below.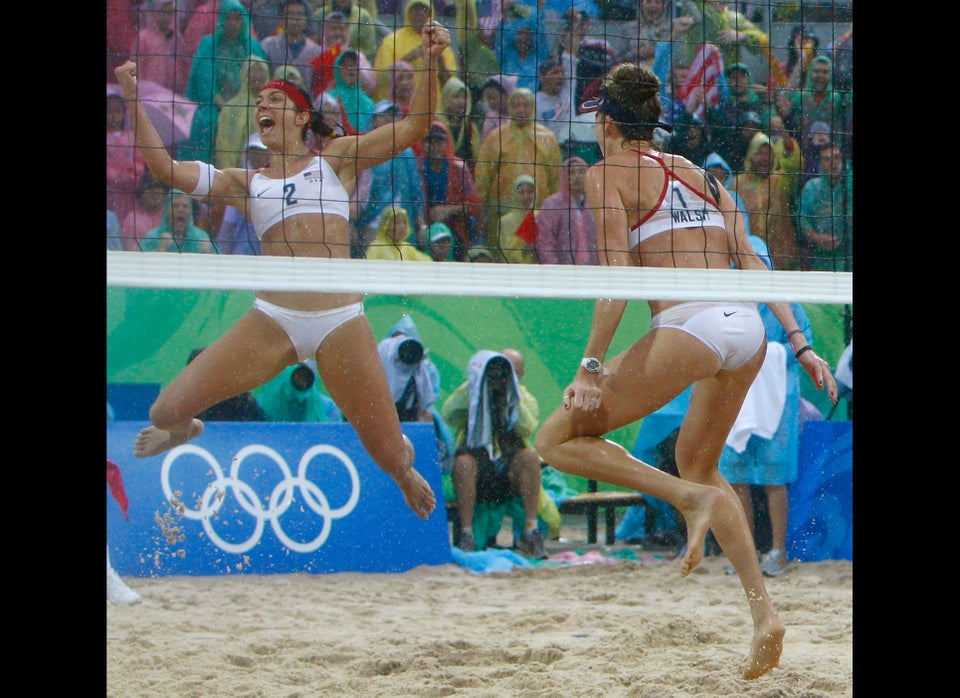 Olympic Beach Volleyball Uniforms
Popular in the Community