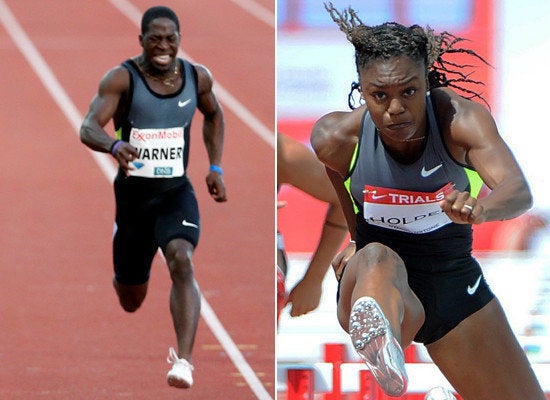 Nikkita Holder has a lot of hurdles to overcome before she gets married.
Holder, a Canadian Olympic hurdler, will marry her fiancé, Justyn Warner, an Olympic sprinter, in October after they have returned from the Games, CBC News reports.
"I didn't have a clue," Holder told CTV News about the proposal in 2011. "I figured something was fishy but I've heard so many stories about woman thinking 'they're going to (propose) now,' but it doesn't happen, so I didn't want to get my hopes up."
Holder's mother is taking the reins on wedding planning so that the couple can focus on training for the Games, according to the CBC.
Holder and Warner were childhood companions -- their parents were friends, and their mothers were pregnant at the same time -- and their mutual love of track brought them together as a couple.
The pair trains together, and Holder says that much of their athletic success is because they "have each other."
While Holder and Warner prepare for their wedding and their races, London prepares for the Games to begin. Click through the slideshow below to see photos of the construction of Olympic park.