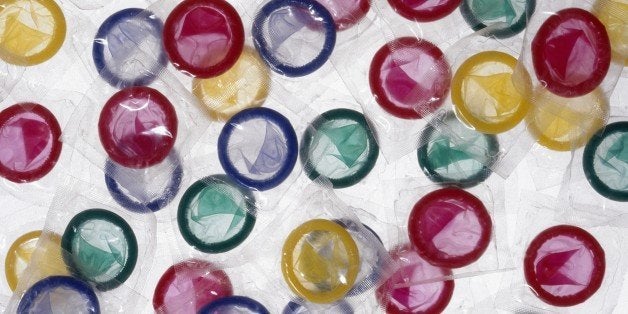 It seems that officials at the Olympic Village in Sochi, Russia, are expecting their residents to be getting busy in more ways than one in the coming days.
According to TMZ, Olympic officials are distributing a whopping 100,000 condoms to athletes in the Village, which houses the competitors during the Games. An International Olympic Committee rep told the news outlet that the "distribution of condoms … is part of the IOC's involvement in HIV and AIDS prevention."
About 2,800 athletes are expected in Sochi for the upcoming Winter Games. If the condoms were divided among the athletes alone (and not members of their training staff or Olympic officials), each person would get roughly 35 condoms, to be used over a period of about 16 days.
This isn't the first time that the raunchy side of the Olympics has made headlines. Last year, an illuminating ESPN report described the Olympic Village as one big sex fest, where athletes party hard and have lots of intercourse once their events are complete.
Two-time Olympic gold medalist and American soccer star Hope Solo told Sam Alipour, the report's author, that she estimates "70 percent to 75 percent of Olympians" are having sex in the Village in their free time.
"There's a lot of sex going on," she quipped.
In his report, Alipour revealed that there's so much sex in the air at the Games that a pile of at least 100,000 condoms has become the norm at the Olympic Village. He said that's been true since the 2000 Sydney Games, when officials reportedly had to put in an order for 20,000 extra rubbers after an initial stock of 70,000 ran out.
Popular in the Community