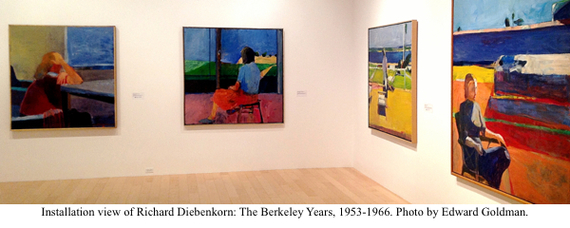 Celebrating the triumph of the American ice dancing pair, Meryl Davis and Charlie White, last night's winners of the Gold Medal at the Sochi Olympic Game, I couldn't decide what would be the better choice -a glass of champagne or a shot of vodka. The whole spectacle of the Winter Olympics taking place at the south of Russia, on the shores of the Black Sea, with its climate similar to Southern California -what a splendid absurdity! But it works!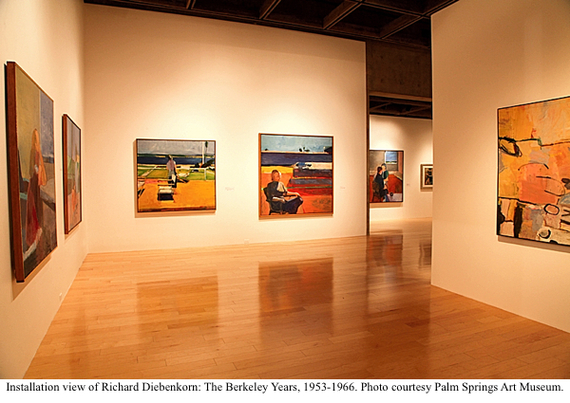 A surprising, funny thing happened a week ago when I zoomed to Palm Springs Art Museum to catch the last day of the Richard Diebenkorn exhibition, which originated at the de Young Museum in San Francisco last summer, and then travelled here to Palm Springs. My friends who saw the show unanimously claimed that it was simply amazing. And indeed, this beautifully installed exhibition, with its focus on Diebenkorn's "The Berkeley Years, 1953-1966," delivered numerous surprises.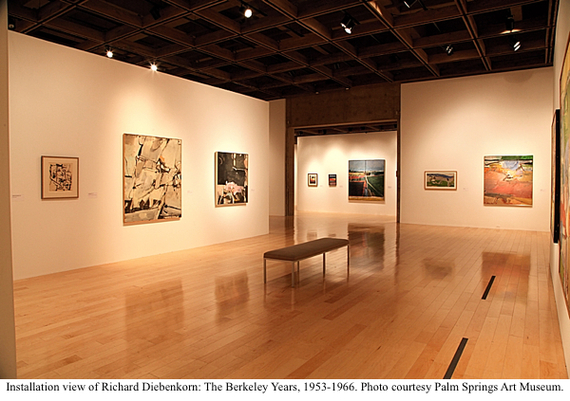 Before seeing this exhibition, I was under the impression that his early abstract and representational paintings, no matter how good and accomplished they are, still don't hold a candle to his famous Ocean Park Series, painted after he moved here to Southern California and settled in a studio on Main St. in Santa Monica. Seeing this exhibition opened my eyes to the fact that Richard Diebenkorn already showed signs of greatness in a number of his earlier works. Yes, some of these earlier works still show the struggle to edit and focus his compositions, but at the end you are left with a deep sense of respect and understanding for the long, persistent journey it took him to climb to the top of his artistic Everest.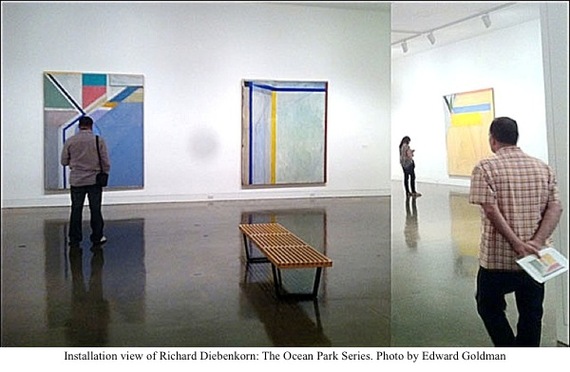 So what exactly was so surprising and funny for me at this exhibition? One of Diebenkorn's paintings on display is titled "Recollections of a Visit to Leningrad, 1965." I had no idea that the artist travelled to the Soviet Union in 1964 and visited the Hermitage Museum, with its famous collection of early Matisse paintings, which deeply influenced him. Until seeing this exhibition, I thought that my "personal" connection with Diebenkorn was due to the close proximity of my current Santa Monica home to his studio. But now, I know that our connection goes all the way back to Leningrad and my beloved Hermitage.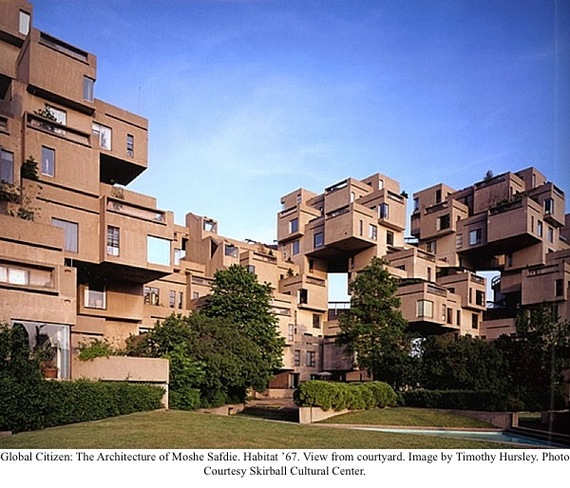 And speaking of big things happening back in the 1960's. The 1967 World's Fair took place in Montreal, and even the Soviet press, with its bias, gave a glowing review to its signature architectural project, which became known as Habitat '67. It was built as an affordable but architecturally adventurous housing project, originally containing 158 apartments.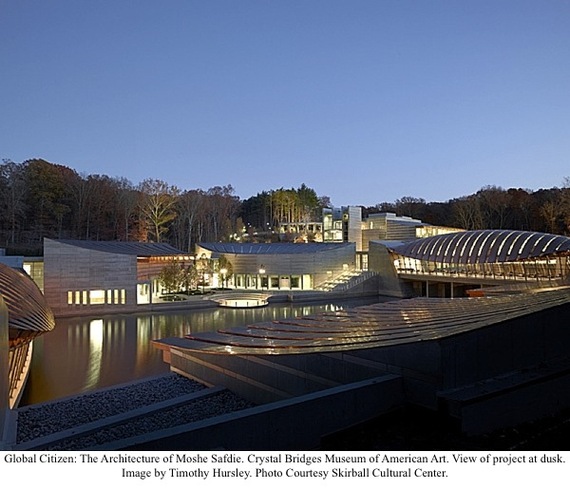 The current exhibition at the Skirball Center, a retrospective of Moshe Safdie's professional career, illustrates an intriguing story about the accomplishments of this Israeli-Canadian architect, who was only 29 years old when he designed his famous Habitat. Traditionally speaking, established, well known architects design their best projects in the later phases of their career -when they're in their 60's and 70's. By these standards, the then 29-year-old Safdie was a mere baby.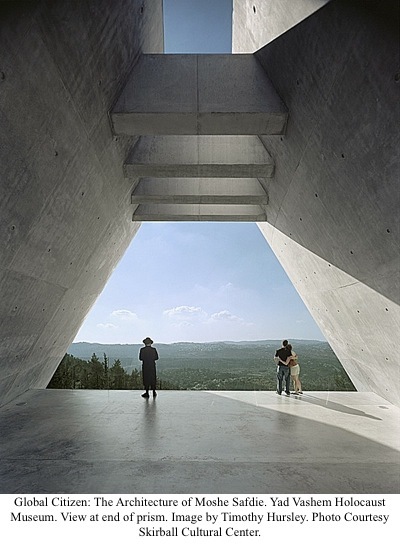 In the half century following that, Safdie designed a number of high profile projects, including the Skirball Cultural Center itself, as well as the much-acclaimed Yad Vashem Holocaust Museum in Jerusalem. The very last project in the news was his Crystal Bridges Museum of American Art, which opened in Arkansas in 2011. And still, none of these impressive, big budget projects compare to his Habitat '67, with its low budget but high level of fresh energy and sense of adventure.
Global Citizen: The Architecture of Moshe Safdie at the Skirball Cultural Center runs through March 2, 2014.
Edward Goldman is an art critic and the host of Art Talk, a program on art and culture for NPR affiliate KCRW 89.9 FM. To listen to the complete show and hear Edward's charming Russian accent, click here.
REAL LIFE. REAL NEWS. REAL VOICES.
Help us tell more of the stories that matter from voices that too often remain unheard.