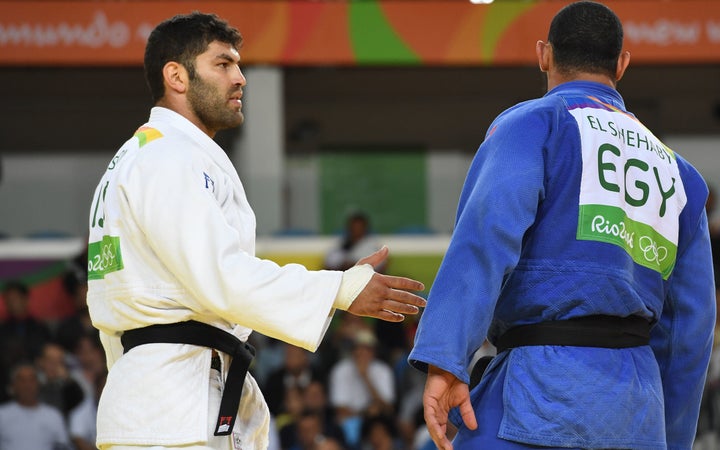 The International Olympic Committee said Monday that it had set up an interdisciplinary committee to investigate Friday's incident and found that failure to shake hands "was contrary to the rules of fair play and against the spirit of friendship embodied in the Olympic values." It said the Egyptian Olympic Committee also disagreed with his behavior and had sent him home.
Sasson had defeated El Shehaby and then extended a hand, as is customary in judo. Judokas are expected to either shake hands or bow at the beginning and end of matches.
El Shehaby instead backed away, shaking his head. The referee then called him back to the mat to bow. He gave a brief nod and walked off.
It was an "unacceptable" and "unfortunate" move, International Olympic Committee spokesman Mark Adams said after the incident.
But despite the hiccup, the fact that an Egyptian and an Israeli even competed against each other is a hopeful sign, the International Judo Federation told The Associated Press.
"This is already a big improvement that Arabic countries accept to [fight] Israel," spokesman Nicolas Messner said in an email after the handshake refusal.
This isn't the first anti-Israel incident on display at this year's Olympic Games. Israeli and Lebanese athletes were meant to take the same bus to the opening ceremony last week, but the Lebanese head of mission barred the Israelis from boarding, forcing them to take a different bus.
This article has been updated to include the IOC's decision to reprimand El Shehaby.
CLARIFICATION: Language has been amended to reflect that while the IOC made the statement on the incident, the Egyptian Olympic Committee made the decision to send El Shehaby home.
For more Olympics coverage:
Related
Before You Go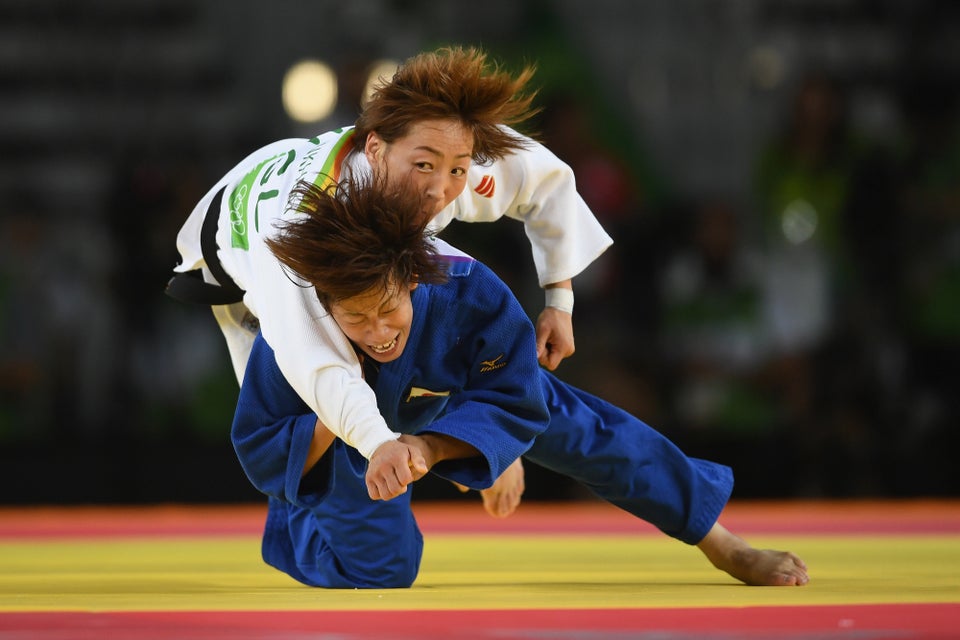 Best Photos From The Rio Olympics
Popular in the Community