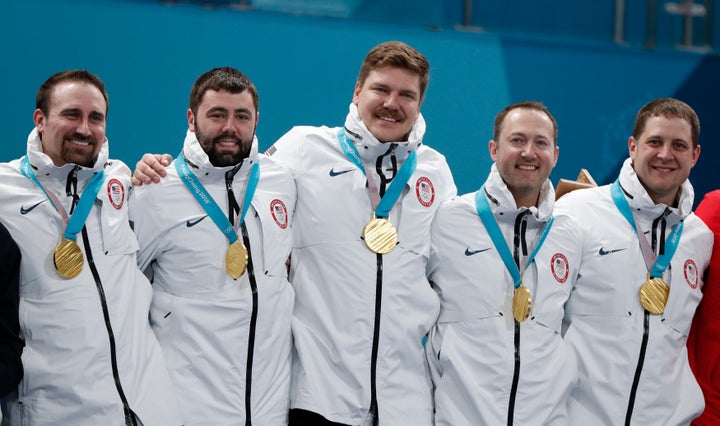 It was an Olympic snafu. Literally.
Games officials in Pyeongchang, South Korea, inadvertently handed out the wrong medals to the U.S. men's team champion curlers on Saturday morning, reports The Associated Press.
But when athletes Joe Polo, John Landsteiner, Matt Hamilton, Tyler George and John Shuster came to receive their medals, all but Landsteiner were reportedly given ones engraved with the words "women's curling gold."
ESPN writer Alyssa Roenigk shared a photograph of the athletes analyzing the incorrect medals, above. Per USA Today, officials rectified the situation immediately.
Popular in the Community