 Forget the narrow defeat suffered by the U.S. men's swim team in the 4×100-meter freestyle relay over the weekend. Or that Jordyn Wieber, America's best hope for all-around gold in female gymnastics, failed to even qualify for the event.
When it comes to this Summer Olympics in London, the real loss may be felt much closer to home.
Productivity experts are predicting that this year's games could result in a summer slowdown perhaps unlike any other in history, with millions of American workers devoting portions of their day to track and field instead of, say, tracking customer orders. The wasted time could result in a $650 million hit for U.S. companies, according to an estimate by Captivate Network, a digital media company.
Much of that loss will come from employees watching games during work hours on their computers or mobile devices. Some 12% of American workers said they plan on viewing the Olympics at the office, according to a survey commissioned by Captivate. A similar survey by Yahoo! Sports showed a figure as high as 43%. In addition, Yahoo! Sports found that 25% of workers planned to leave early to follow the games.
Either way, it amounts to a lot of goofing off. Compounding the problem for businesses: viewing by streaming — NBC is making all the events available over its streaming channel — taxes office networks by using up valuable bandwidth. In other words, even if workers aren't opting to watch the preliminary rounds of Olympic badminton, their computers may be running slower because of the badminton buffs sitting next to them.
"It brings us back to the age-old question, 'Why is the network so slow today?'" says Jim Melvin, chief executive officer of AppNeta, which specializes in helping companies monitor their networks. And when you add the slowdown situation to the mix, the Olympic hit becomes all the larger for companies. "I would say this is a billion-dollar event," adds Melvin.
The productivity issue, of course, has come up before with sporting events. The NCAA men's basketball championship — aka March Madness — is a frequently cited example (this year's estimated hit to businesses: $175 million — for just the first two days of the tournament). Several analysts have also found fault with so-called productivity surveys, and warn against reading too much into calculations drawn from them.
But experts say the Olympics is in its own category — not only because it's an event of global significance, but also because this year's games are being held in a time zone that's most conducive to daytime viewing in America. And regardless of what you make of these productivity surveys, the ability to easily stream the events, something not possible as recently as four years ago, raises the potential for more slacking on the job.
For business owners, minding the Olympic-viewing habits of their employees too closely may be a mistake, says John Challenger, chief executive officer of Challenger, Gray & Christmas, a leading outplacement firm. Instead, they should recognize that many of today's workers are plenty productive when not at their cubicle, whether it's checking emails on the run or completing projects at home. "If employees don't get it done now, they'll get it done later," Challenger says.
Before You Go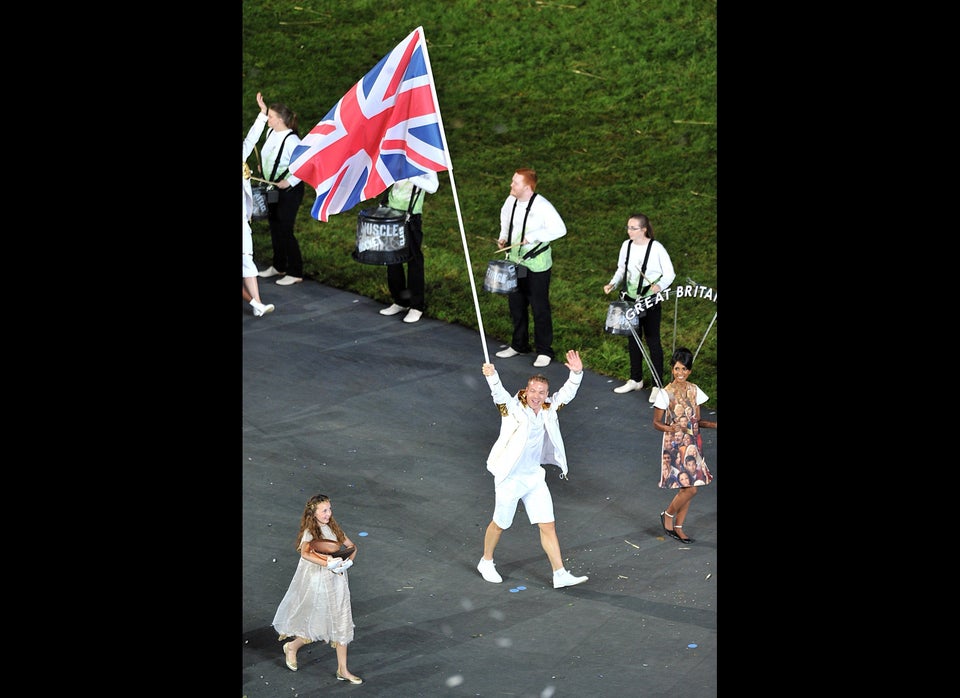 Olympic Opening Ceremony
Popular in the Community