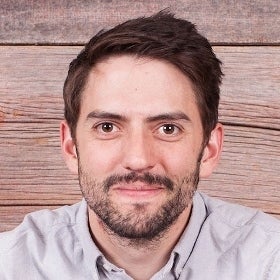 I heard Omada Health president Sean Duffy on an April 13, 2017 NEJM Catalyst webinar reference the road by which non-pharmacological, integrative diabetes care gained coverage. Duffy, a "high tech high touch" Bay Area entrepreneur, displayed his literally out-of-the-box thinking elsewhere in the webinar when he urged the medical industry to "build a pervasive culture in which in-person visits are a last resort." Might this interesting executive's experience offer insights for those who realize that lack of coverage for non-pharmacologic, integrative pain treatment is a massive barrier to human health? I set up an interview.
First, however, I looked into the Diabetes Prevention Program (DPP) that Duffy said provides the data foundation for Omada's now 50-state program. The 2002 DPP study compared a multi-modal integrative diabetes strategy - diet, physical activity and behavior modification - with the drug Metformin. The integrative arm performed with such success that research was halted early so public benefit could immediately commence.
Unfortunately, the rest of the scientific and payer community didn't respond with such urgency. It wasn't until 12 years later in August 2014 that the US Preventive Service Task Force (USPSTF) issued a finding recommending that all plans cover lifestyle-based programs. Here is red flag #1 for those who think an integrative pain coverage solution may be right around the corner. It is good news that the AMA, anesthesiologists, American Pain Society and other major stakeholders that have publicly called for massive expansion in coverage for non-pharmacologic approaches. Clearly campaigns for coverage need to advance post haste.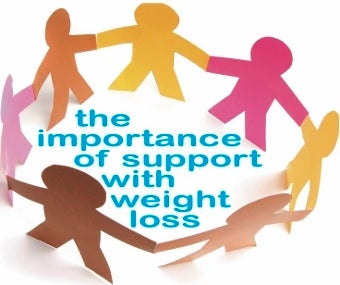 I then went to school on Omada Health. The word "omada" is Greek for "group." This christening of Omada when it set out 6 years ago underscores how these high tech entrepreneurs both value teams and where they locate core value in their multi-modal spin-off of the DPP. The Omada Health program "high tech and high touch" approach, advertised as a digital health solution, is a 16-week process built around peers and camaraderie. Kick-off is a group gathering on a Sunday. Their tools include digital technology, one-on-one care, health coaching, use of other professionals. Each group meets regularly. An animating feature for Omada's designers is since they are seeking to create habit changes and new ways of living, the program better be fun. They focus on deeply understanding their clientele.
A Business Model Based on Getting Paid for Positive Outcomes
One of the Omada website's 2-minute videos is on the USPSTF decision to cover DPP. Toward the end, it shares the startling surprise that Omada's business model is aligned with the ancient Chinese practice in which doctors were paid not for treating disease but for keeping people healthy. Omada's model with its corporate clients in providing treatment to 115,000 patients is that, after a registration fee for up-front administrative costs, "the rest is based on the percentage of weight loss we get people to," shares Duffy. "What's neat about it is externally our customers love it and internally our product and marketing teams are excited working with it." He could not think of another company "in this space" that offers such a model.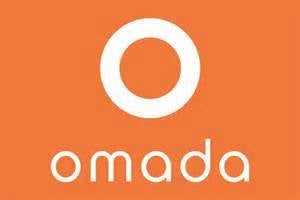 I described the current integrative pain situation, in which non-pharmacologic care is frequently prioritized, as in the 2016 CDC opioid guidance, yet payment models push "a tendency to default to medications." How might integrative pain interests proceed toward coverage? Duffy reflected: "It's really a chicken and the egg thing. It's hard to get people to refer if there is no coverage. And yet it's hard to get insurers interested in something that is not getting referrals." Definitely a Catch-22.
Duffy then described what he anticipated would be at least a five year strategy. Included is working with professional societies and medical doctors to find partners to accompany you in making the case for your integrative pain strategy to insurers and other payers. The foundation for the strategy, though, must be data. Omada decided from the beginning that their business model would be evidence-driven. The science behind the DPP provided a foundation. Omada then clarified its own clinical model, and measured outcomes as they rolled it out. They have published seven peer-reviewed papers, building the case that they they can "reliably reproduce" their outcomes. To be integrated in to the payment system, "you need to fit into the mental model."
Five-Year Journey for Anything New and Unique to Be Commercialized
"If your ambition is to build a business model around [integrative pain care]," said Duffy, "the fundamental law for building such a business is that what you do has got to be publishable and replicable." Additional steps include securing "specialized consulting for your coding infrastructure - there are specialists in every type of payment." Needed also is review for HIPAA compliance and from the pharmacy committees of the contracting parties. "This is a journey. There are no short cuts. For anything unique and new to be commercialized, you're going to need these steps."
In the integrative pain world, Advanced Medicine Integration Group (AMI) - formerly Alternative Medicine Integration - is the chief for-profit company that has pushed such a data-based model. Their remarkable outcomes - most recently in a Rhode Island integrative pain Medicaid project - coupled with still limited uptake raises questions about what their strategy is missing. Historic interprofessional chasms between medical doctors and practitioners such as chiropractors, licensed acupuncturists and massage therapists in the AMI model may represent a barrier Duffy and Omada did not need to hurdle.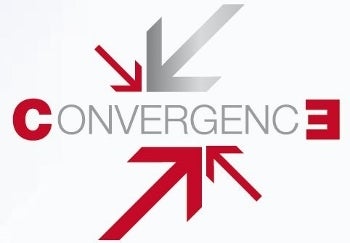 The February 2017 integrative health-rich pain guideline issued by the American College of Physicians may be providing a data foundation for the entire integrative pain field such as the early research on the Diabetes Prevention Project provided for integrative practice in that domain. Yet clearly, to relatively quickly fully equip medical delivery organizations to combat the opioid crisis though non-pharmacologic, integrative methods, powerful new alliances will be required to batter down the payment barrier.
Picture this: insurers and government payers routinely facing a full court press from a coalition that includes these parties, all of which are on the record urging more coverage of non-pharmacologic services:
American Medical Association
American Chiropractic Association
American Pain Society
Academic Consortium for Integrative Medicine and Health
Medical Board of California
Integrative Health Policy Consortium
American Society of Anesthesiologists
Academic Collaborative for Integrative Health
Academy of Integrative Pain Management
American Association of Naturopathic Physicians
American College of Physicians
American Society of Acupuncturists, and others.
Perhaps the mutual enemy of the death and destruction from opioid abuse will create an interprofessional breakthrough do that we needn't wait Omada Health's five years or the DPP's 14 to adopt new, integrative solutions.
Popular in the Community