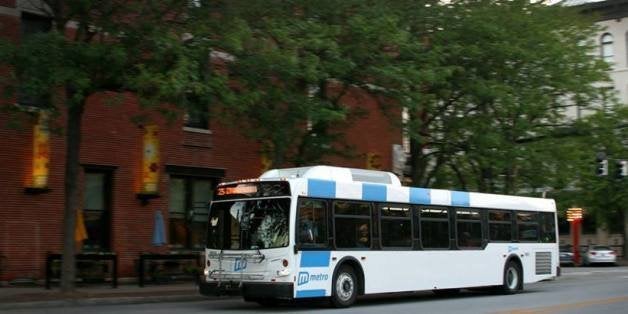 With more and more U.S. states facing public transit funding cuts despite record-breaking commuter demand, many transit systems are being forced to consider service cuts or fare hikes, both of which disproportionally impact low-income riders and neighborhoods.
But one mid-sized Midwestern city has managed to improve its public transit system's service -- without spending any significant cash or raising fares.
As CityLab's Eric Jaffe reports, the Omaha (Nebraska) Metro Transit on May 31 will debut what it calls the FORWARD plan, a revamped version of the city's bus network. The updated system aims to significantly increase frequency of service, including much-improved night and weekend services, which previously had been crippled by lengthy waits approaching two hours in some cases.
The city of 400,000 followed the example of Houston in identifying its system's least popular bus routes -- five of which have been discontinued as part of the plan -- and taking the saved resources to improve frequency of service for more popular lines. In addition, inefficient route designs were eliminated, which also saved up service hours, according to CityLab.
The changes will mean sacrificing some coverage of the city's outskirts, Evan Schweitz, a planner with the city's Metro agency, told CityLab. He also said the new network would improve service to the city's low-income and minority communities by 11 percent.
Protecting public transit service for these communities is particularly crucial because, according to a large, ongoing Harvard University study of upward income mobility reported on in the New York Times this month, the longer the commute low-income families must make to work, the worse their chances of escaping poverty. In fact, the link between transportation and social mobility is stronger than any other factor considered in the study, including crime rates, test scores or a community's percentage of two-parent families.
A separate 2014 study from New York University found a link between poor access to public transit and higher rates of unemployment.
And public transit commutes are generally twice as long as car commutes, according to Grist, an environmental news website. That means that commuters of color, who are much more likely to rely on public transit to get to work and also more likely to experience poor service than their white peers, are more often than not getting a raw deal when it comes to transit.
How bad of a deal, exactly? A new study from four Minnesota nonprofits that examined racial disparities in the Twin Cities transit system found that, when compared to white drivers, transit riders of color spend about four work weeks -- an entire month -- more of their time commuting annually.
As noted by the American Public Transportation Association trade group, there are a number of economic and environmental benefits to taking public transit instead of driving, including reducing city congestion, cutting the nation's carbon emissions and saving households money.
Before You Go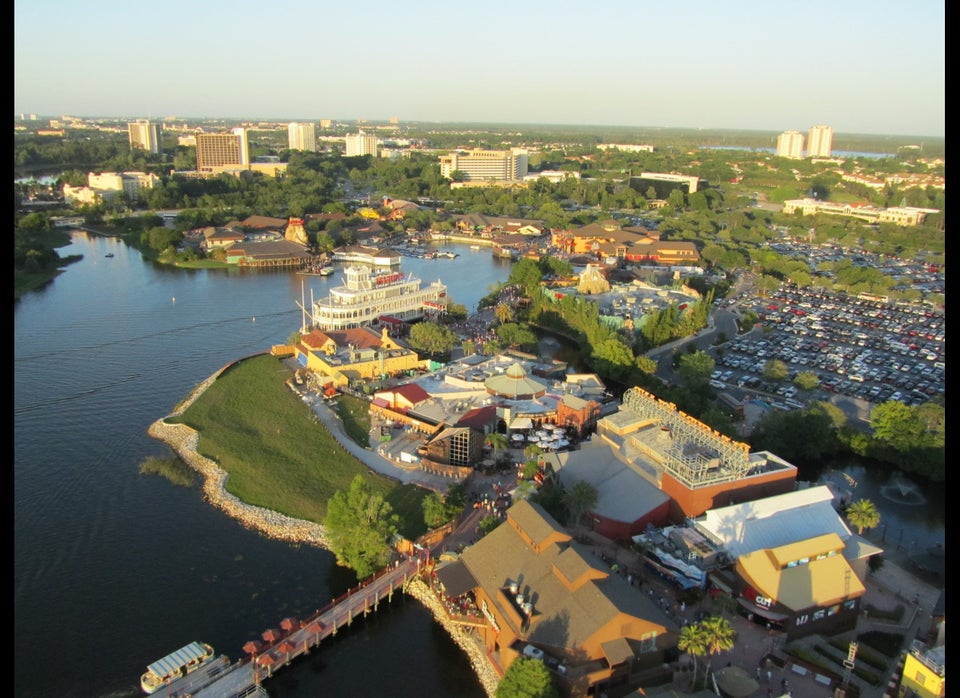 Cities With Worst Public Transit Access To Jobs