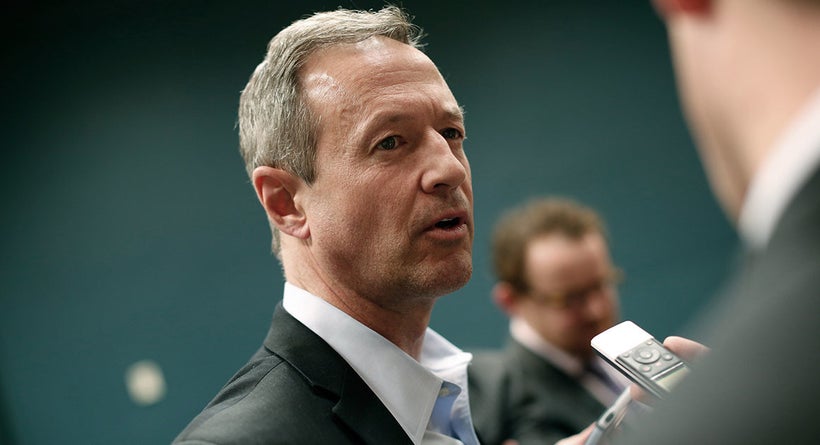 A few days before 2016 ended, a year that seemed to be one of the most tumultuous and unpredictable years of my existence, I had the chance to catch-up with my former boss, Martin O'Malley.
Our conversation proved to be a special moment where I had the opportunity to ask the former Governor of Maryland and recent Democratic Party Presidential Candidate numerous questions about the future of the Democratic Party, where he hopes (as do I) we go as a country, and what he plans to do next under what seems to be an uphill political battle in and outside of the Capital Beltway.
In reference to how Trump may have won the presidential election, Governor O'Malley stated:
"When you feel like your country no longer works for you and your family, when you feel that the economic opportunities game has been rigged or set against your own family's ability to get ahead, and when you feel that same game has been set by your own national politicians, then voting becomes solely an act of protest."
As the conversation continued, I was eager to learn how he would, perhaps, stay active in advocating for the many issues he passionately supported during this recent presidential election cycle, such as immigration, climate change, and gun control.
Without hesitation, he confidently asserted that he would continue to stay involved in community advocacy and use the power of his voice and his pen to bring forward new leadership.
"These new potential leaders," he stated, "will ensure that we have lasting American values that maintain us as the land of the free and home of the brave – values in which we collectively share the respect, dignity, understanding, and common good as a people of the greatest country on earth."
On how we should all deal with an upcoming Trump Administration, Governor O'Malley didn't hesitate to share his thoughts.
"I am not one of those who think that this needs to be an era of reconciliation here with the candidate that has been elected. You know Dietrich Bonhoeffer did not reconcile with the Nazis, Archbishop Romero did not reconcile with the oligarchs of El Salvador, and Martin Luther King did not reconcile with the KKK.
"There are some things where reconciliation with the mindset, the views, and the policy position that Donald Trump staked out in the campaign, is not a moral option for any American. So we need to come together and form an effective resistance against the things that would shred the constitution and against the things that would harm families, break up families, and relegate large groups of Americans to an underclass status."
Governor O'Malley's discussion about the need to protect New Americans from being torn apart drove me to remember the night of the Iowa Caucus. On this night, I drove from the small town of Denison, where I was campaigning, to Des Moines through a massive snowstorm in order to get back in time for the caucus results.
Denison, a city of 8,000 people, with a 42% Latino population, provided then-presidential candidate O'Malley with the largest number of delegates throughout the state during the caucus -- one of the only counties he earned delegates in that night.
It is that same devotion and belief in the goodness and hearts of our people, in which Martin O'Malley has been conducting his life serving the people of Maryland and our nation; the deep belief that we need each other and that we can and must do better as a people.
Shortly before our conversation came to an end, I couldn't leave without asking my former boss whether he would ever consider running for President again. And although he wasn't ready to make a decision, Governor O'Malley's love for our country and his dedication to public service over the past 25 years is assurance that he isn't going anywhere any time soon.
Now, more than ever, we need true leaders, like Governor Martin O'Malley, and new leaders that can move our country forward, stand up to Donald Trump and the Republican party, and protect our American values, as our Founding Fathers intended.
Calling all HuffPost superfans!
Sign up for membership to become a founding member and help shape HuffPost's next chapter
This post was published on the now-closed HuffPost Contributor platform. Contributors control their own work and posted freely to our site. If you need to flag this entry as abusive,
send us an email
.