 Call him Martin O'Malley, buzzkill in chief.
The Baltimore Sun reports that on Wednesday, the first day of Maryland's 90 day legislative session, while appearing on a radio program, O'Malley said he's "not much in favor'' of decriminalization.
"We've seen what drug addiction has done to the people of our state, to the people of our city," O'Malley said. "This drug, its use and its abuse can be a gateway." O'Malley added that he is amenable to expanding the state's still-new -- and, some say, quite flawed -- medical marijuana program.
Some sobering statistics: The ACLU put out a report last year finding that Maryland is fourth in the country for pot arrests, that number of people arrested for marijuana possession increased by 34 percent between 2001 and 2010, and that in the last decade "police in Maryland have arrested more people for marijuana possession than for all violent crimes combined."
The data also show that, despite comparable rates of marijuana use across race, in Maryland communities of color are policed differently for marijuana possession. In every county in the Free State, Blacks are disproportionately targeted for enforcement of marijuana laws. The glaring racial disparities are as staggering in the suburbs of Baltimore and Washington D.C. as they are on the Eastern Shore or in Western Maryland. They are as likely to exist in large counties as small, in counties with high median family incomes or low median incomes. They exist regardless of whether Blacks make up a large majority or small minority of a county's population. And the disparities have only gotten worse over time.
"Gov. O'Malley should stand with the majority of Marylanders and stop wasting police resources arresting adults who use a substance that is safer than alcohol," Marijuana Policy Project spokesperson Morgan Fox told HuffPost. "It's time to take marijuana out of the hands of criminals and create legitimate jobs for thousands of Marylanders, while generating more than $100 million per year for health, schools and other needs."
Miller once said he "wouldn't mind a toke"; more recently, he said to the Post he thinks the tide is turning in the direction of being able to fulfill that desire.
"I know where people are going to be a generation or two from now," he said.
But if a generation from now marijuana will be legal, Miller was bearish on the prospects of a bill passing during this legislative session -- in part, he said, because O'Malley is "always slow on issues like this."

Support HuffPost
The Stakes Have Never Been Higher
Before You Go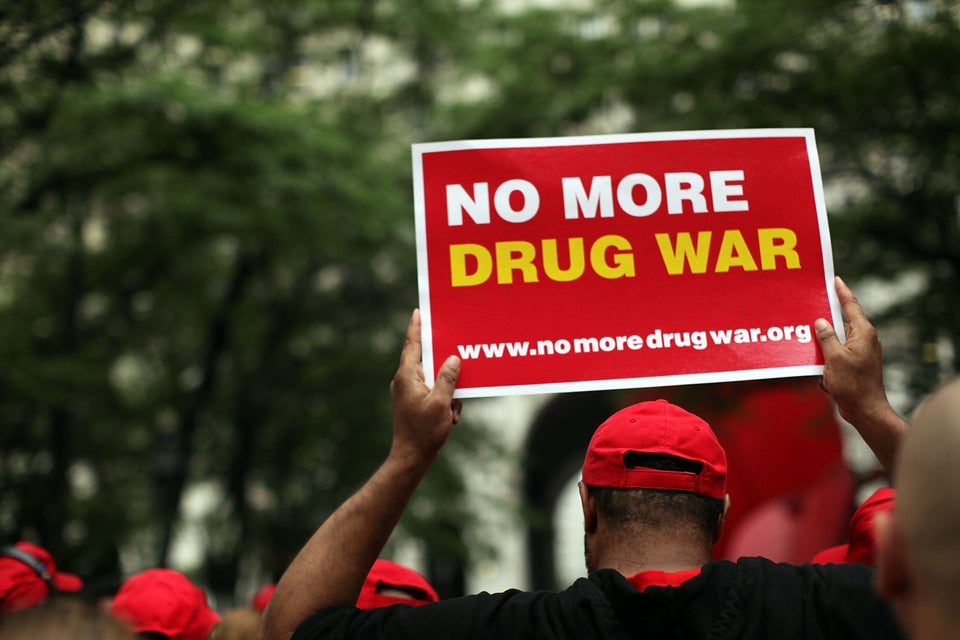 27 Reasons Why The U.S. Shouldn't Lead The War On Drugs
Popular in the Community