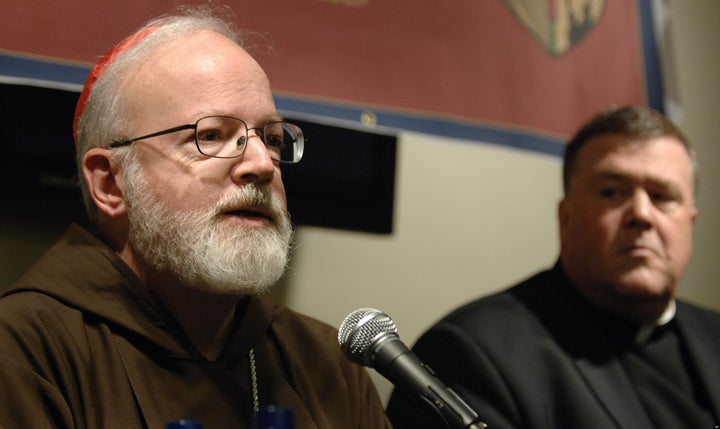 By Ankita Rao
Religion News Service
(RNS) Boston Cardinal Sean O'Malley said the pastor who turned a boy away from Catholic school because he has two lesbian mothers has "my full confidence and support."
In his first public comments on the controversy, O'Malley said Catholic schools exist for the "good of the children," and confirmed his support for the Rev. James Rafferty, who denied admission to the 8-year-old boy at St. Paul School in Hingham, Mass.
"I can attest personally that Father Rafferty would never exclude a child to sanction the child's parents," he wrote on his personal blog.
The archdiocese's schools office had earlier offered to help the boy find a new school to attend. "We believe that every parent who wishes to send their child to a Catholic school should have the opportunity to pursue that dream," said Superintendent of Catholic Schools Mary Grassa O'Neill.
But gay rights groups chided O'Malley for his defense of the pastor's decision.
"If this blog was intended to be pastoral, it has failed on a number of accounts and further muddies the waters," said Harry Knox, the director of the religion and faith program at the country's largest gay rights group, the Human Rights Campaign.
Knox said that Rafferty was no longer invested in the best interest of the child when the priest singled the boy out because of his parents' sexuality. He said O'Malley's opening paragraph--an anecdote about a brothel owner's child who attended Catholic school--was insulting the gay community by likening prostitution to homosexuality.
O'Malley also referenced a similar dispute in the Archdiocese of Denver and said the Denver policy that frowns on the admission of children from gay families should be considered as Boston develops long-term policies.
"But we recognize that, regardless of the circumstances involved, we maintain our responsibility to teach the truths of our faith, including those concerning sexual morality and marriage," O'Malley wrote.
REAL LIFE. REAL NEWS. REAL VOICES.
Help us tell more of the stories that matter from voices that too often remain unheard.